NYE 2016 culminates after a week of faith, fun in Florida
Thousands of young people are returning home after a week of education, fun, sun and worship during the United Church of Christ's National Youth Event 2016, inspired to believe in faith, kindness and service. More than 3,000 attendees converged at Walt Disney World for five days from July 26 to June 30 in Lake Buena Vista, Fla. 
This was an NYE unlike any other, as it marked the first time the event took place at a location other than a college campus, and the first that was co-hosted by the UCC and Christian Church (Disciples of Christ).  
Hadiqa Bashir's keynote, as one of three teenagers to speak at NYE, underscored the importance of standing for what you believe in — even when faced with danger. Bashir's life is threatened because of her stance against early marriages of children in her native Pakistan, but she still believes in change. 
"I told my [family] I would fight a child marriage case against them in a court if they married me," she explained to the crowd. "I did not want to live like a slave and get beaten like an animal." 
Bashir, a recipient of the Muhammad Ali Humanitarian Award, now advocates for the right to education for young girls in Pakistan and around the world. She also speaks on the importance of protecting religious minorities and the LGBT community in Pakistan. 
"I believe real change is when all girls can get an education, not forced into marriage," she said. 
Two other youth speakers took the stage during NYE. Innovator Trisha Prabu works to confront cyberbullying in adolescents, which led her to create ReThink — a tech product that stops cyberbullying. Prabu was recently named one of the 15 most influential teens on the planet by the London Times. 
"I decided I wanted to be an upstander, not a bystander," she said. "It's easier to hide behind a screen than to talk to someone face to face." 
Aidan Thomas Hornaday, who uses music to inspire those around him, spoke about the path of purpose he walks. He told the crowd to continually and relentlessly seek out those in need and help them. "If you give out of your passion it's not a burn out, it's a lifestyle. Why do anything besides what God meant you to be," said Hornaday, who formed AidanCares, which raises awareness of non-profits and promotes giving to those organizations.
"The least of these are everywhere," Hornaday said. "That's what I encourage you to be looking for." 
As part of the NYE service projects, youth and young adults went to a dozen Orlando-area nonprofit agencies or churches, sorting donations of food, clothing, furniture, and toiletries and helping with landscaping and painting. Others donated their hair at the Locks of Love on-site salon, which will be used to create hairpieces for children who lose their hair during medical treatment.
Recent NYE gatherings have used emerging technology; this year, attendees benefited from the launch of a smartphone application that let users keep up with schedules and event maps. This free application was downloaded by 76 percent (nearly 2,400 users) of the people in attendance and was used heavily throughout the event. 
See and share photos from National Youth Event on Flickr, and download worship resources (liturgies, speaker names and song lists) as a PDF document.
---
Related News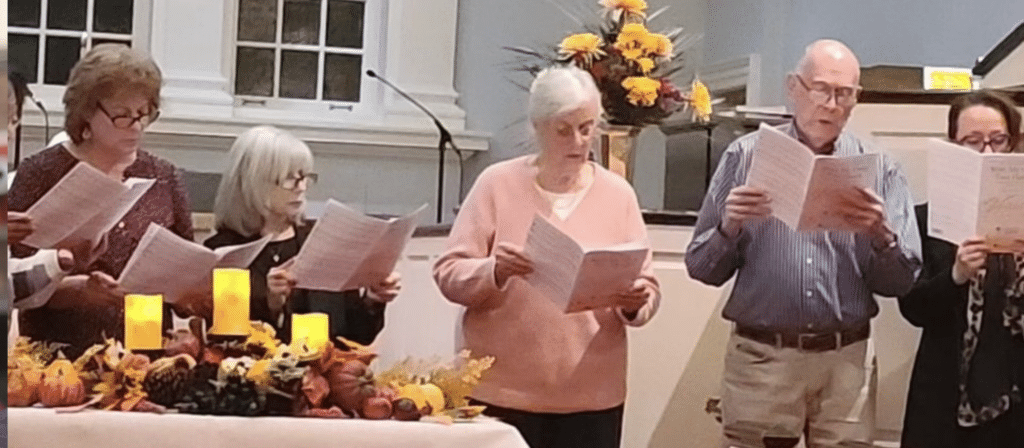 Many United Church of Christ congregations across the country participated in interfaith...
Read More