Newtown UCC minister, interfaith leaders urge stricter gun laws
Newtown Congregational Church minister the Rev. Matt Crebbin sees the approaching debate on gun violence as a moral issue. The United Church of Christ senior minister has witnessed the devastating consequences of a gun in the wrong hands. That's why he and other faith leaders from the small Connecticut town — marked by the murders of 26 innocent people in a school shooting in mid-December — wrote an open letter to U.S. Senators, which was hand-delivered to the 100 lawmakers on Tuesday. The letter, which was also posted in Politco, contains the signatures of more than 4,000 religious leaders from the Christian, Jewish and Muslim faiths who signed the letter in less than 72 hours in a show of solidarity.
"We as a nation will be judged by how we respond to these events," Crebbin said. "There is a moral imperative to affect change now."
Since the Senate Judiciary Committee could vote this week on potential gun violence measures, faith leaders are asking senators to pass legislation that would ban assault weapons and high-capacity magazines, enforce stricter background checks and end gun trafficking. Crebbin drafted the letter with Rabbi Shaul Praver from Congregation Adath Israel.
"Our interfaith clergy group [in Newtown] has been meeting together, much more regularly because of the events of Dec. 14," Crebbin said. "That conversation has led us as interfaith leaders to say the status quo isn't acceptable around issues of gun safety. We felt it was important to express that as best we could."
The letter, spearheaded by clergy members from Newtown, was shared with religious leaders from across the country through the PICO National Network's Lifelines to Healing Campaign and Sojourners. The PICO Network is a national network of faith-based community organizations that seeks to solve social issues.
The letter reads in part, "As the clergy leaders of Newtown, joined by colleagues from across the nation, we have witnessed the scourge of gun violence in our neighborhoods, and we call on Congress to pass comprehensive gun violence prevention legislation that will help stop the slaughter."
Though the letter began with Crebbin, Praver and other faith leaders in Newtown, they reminded the Senate that gun violence is a much broader issue that affects the whole nation.
"As faith leaders, we know the impact of this event in our community, not only for the families who've lost a loved one, but for a whole community of 27,000 people," Crebbin said. "We know the ripples of gun violence that are affecting us, and will be affecting us for years to come. We felt it was important in the midst of this to communicate our concern and the recognition that it isn't just one isolated event. Gun violence affects communities across the nation. It affects the lives lost and the community."
"I am proud to stand with my brothers and sisters from Newtown in calling on our senators to take long overdue action to prevent gun violence," said Pastor Michael McBride, executive director of PICO's Lifelines to Healing Campaign. "More than 80 people are killed each day by gun violence in the United States. Half of them are our young people. As clergy, we can no longer stand on the sidelines; we have a moral imperative to work for peace in the city, and we must act."
The faith leaders reminded senators in their letter that after the news crews and cameras leave, it is the afflicted community's clergy who are asked to lead the healing effort. They wrote, "It is we who are asked to answer why this happened; to bind up the brokenhearted; and to explain why nothing in Newtown or our many communities will ever be the same again."
The letter continues, "As faith leaders, we commit ourselves to fostering a culture of peace to complement and serve as a foundation for any proposed gun legislation. The slaughter of innocence in Newtown awakened our nation to the tragedy of gun violence throughout our land and we shall neither slumber nor sleep. Rather, by tireless commitment, loving hearts and the sustaining promise of our many faiths, we believe that Newtown shall be remembered as the bridge to a new and kinder world."
The letter in its entirety can be found on the PICO website.
---
Related News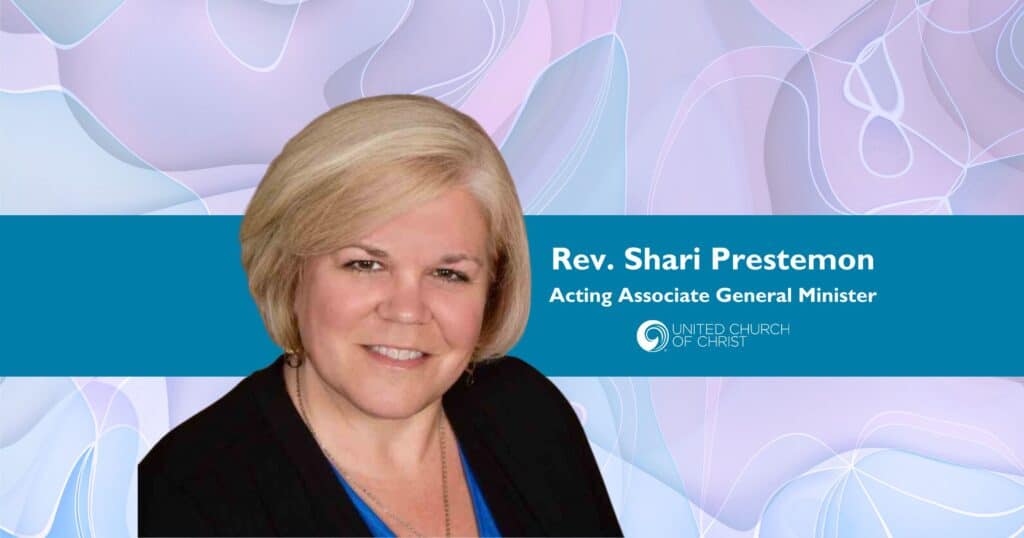 A new United Church of Christ national leader has been called. The UCC Board voted in a...
Read More