Uniform Justice on tour in Cleveland
As Cleveland works to find common ground between the community and police, a multi-state stage tour that opens Friday in the city tells the story of an urban neighborhood where community members and police officers come together to search for solutions to the violence that afflicts their streets. The paramount objective of bringing the production, Uniform Justice, to Cleveland is to inspire — to launch long-term community-police enrichment training in the city. 
Uniform Justice has received a grant from the Genesis Fund of the United Church of Christ for five performances scheduled in several Cleveland locations from Friday, June 26, through Tuesday, June 30.
The performances are a way "introduce both the play and the process behind it to city officials, local law enforcement personnel, artists, academics and activists," says the Rev. Robert Chase, founding director of Intersections International, and former UCC communications director. Intersections International is a New York-based organization that works between people and communities in conflict, and promotes peace through dialogue through programming, advocacy, and educational and informational outreach.
Set in Memphis, Tenn., and inspired by true stories, the play shares the experiences of people grappling with how to reduce the conflicts and suspicions that divide them. Featuring exchanges between friends, families, neighbors, and law enforcement officers, Uniform Justice explores the universal human desire to connect, love, and protect one another, while simultaneously exploring issues of crime, violence, law, and the desire for justice.  
"What we want to be about is helping people to understand the 'other' and defuse potential conflicts by reconsidering who the 'other' is and how we change our behavior in defusing those conflicts," Chase said.
A facilitated dialogue with the audience will follow each performance. Audience members will be invited to share their own perspectives on the relationships between law enforcement and community in their hometowns and across the nation.  
Chase said the performances received tremendous community support in Memphis, and in New York and New Jersey the production drew crowds as large as 200 people, who were just as enthusiastic about the dialogue that resulted.
The Rev. M. Linda Jaramillo, executive minister of UCC Justice and Witness Ministries, sees the performances as "creative storytelling at its best."
"Actors are preparing themselves to connect with the life of our community and experience the tragedies our community has come to know, especially with some of the policing issues," Jaramillo said. "The fact they are doing this here is encouraging. They co-op with community theatre and reach out to those groups. Theatre is one of the ways we can share stories."
The Genesis Fund provides money to faith-based projects that are innovative or experimental, that represent a new initiative in Christian mission, or may be deemed controversial. Grants are made for both domestic and international projects. Proposals are accepted from local UCC churches, associations, conferences, national bodies, UCC-related institutions, and global partner churches.
"This grant was awarded, in part, because of our outreach to a wide spectrum of the Cleveland community, including law enforcement personnel and representatives of Cleveland city government," Chase said. "We are grateful for the vision and trust on the part of the committee as expressed in this decision."
For more information about Uniform Justice, and for a list of show times and locations, please visit their website.

---
Related News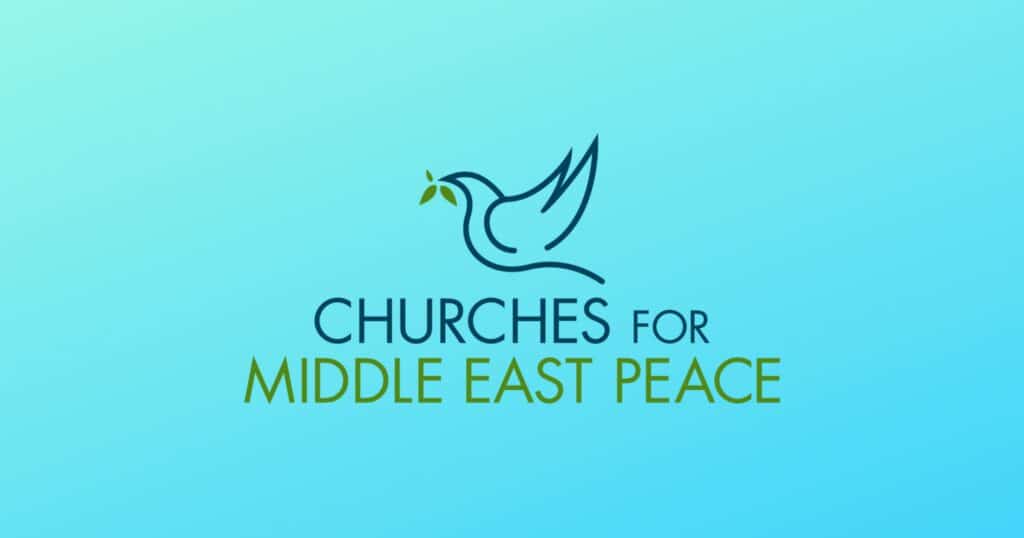 The following statement was issued Dec. 2 by Churches for Middle East Peace (CMEP), of which...
Read More