UCC ROOTS a new e-blast from the past
The success of some chance meetings with Puritan heroine Anne Hutchinson and other important women in UCC history who wandered around the General Synod Exhibit Hall in June 2015 is launching an opportunity to learn about their lives and those of other people crucial to the UCC narrative.
"UCC ROOTS: Remembering our History" is a new monthly e-blast that gives those who sign up a small dose of interesting UCC facts from the past. The posts are short –– about 300 words –– and focus on people, places and events.
The e-blast is the brainchild of the UCC Historical Council and grew out of the historical re-enactors at Synod. Since 2011, members of the Council have taken on roles of key people from all streams of the UCC's past during General Synod. This year's seven volunteers –– the Rev. Davida Foy Crabtree, Marge Royle, the Rev. Yvonne Delk, and current Council president Nancy Nollau Mack among them –– researched the lives of their people before donning costumes and randomly approaching others in the Exhibit Hall to ask, "Do you know who I am?"
"We decided that most UCC history is filled with the stories of men, so [this year] it was time to celebrate the contributions of women," said Council member the Rev. Barbara Brown Zikmund. "Even with name tags, most people could not answer the question. So the costumed interpreters would launch into three-minute explanations of themselves."
"People loved it," Zikmund said. "In some cases, a crowd would gather and follow the visitor around the Exhibit Hall to find out what else she had to say. Historical Council members went along and told everyone that we wanted to send them more information about UCC history," and collected email addresses.
The historical e-blast is "a direct follow up to what happened at General Synod," said Zikmund. "We might say that we are doing 'ecclesiastical genealogy.' The women who were impersonators will provide more information about themselves. Members of the Historical Council will also write. We will focus on people [men and women] from our pre-UCC history, but are eager to introduce UCC members to key leaders from the past 50 years."
Sign up to receive the monthly "UCC ROOTS: Remembering our History" e-blast.
Learn more about the UCC Historical Council.
---
Related News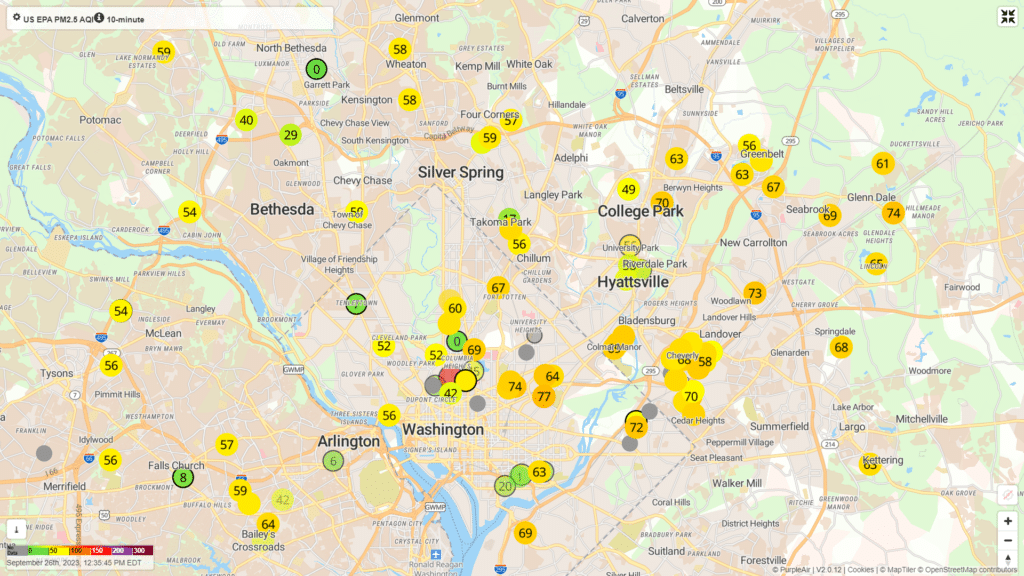 This summer, the United States experienced some of the worst days for wildfire pollution in...
Read More