UCC leadership: We oppose laws that deny any couple the right to adopt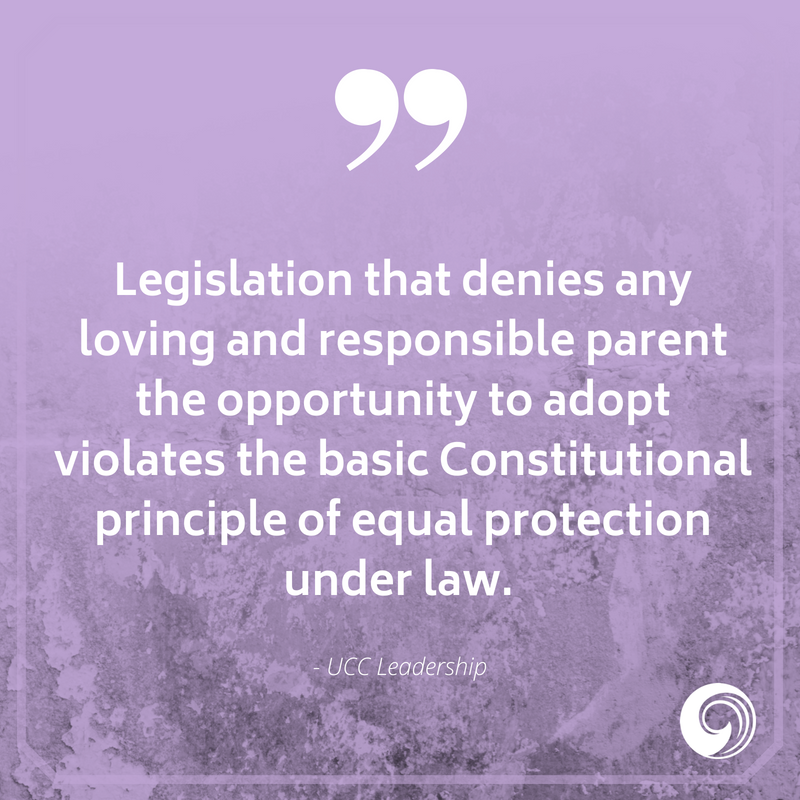 The leadership of the United Church of Christ has issued this statement calling for protection of every family, opposing laws which allow adoption agencies to discriminate against same-sex couples and transgender parents.
In Oklahoma, Gov. Mary Fallin has signed a law that allows state-funded adoption agencies to turn away lesbian, gay, bisexual or transgender parents on the basis of "religious or moral convictions."
Several other states have adopted similar laws, and the U.S. Congress may consider a proposed bill to protect adoption agencies that choose to discriminate against LGBTQ parents.
These laws are usually framed as protection for religious freedom, but in reality they create a class of citizens who, on the basis of their sexual orientation or gender identity, can be denied permission to adopt children.
The National Officers and Council of Conference Ministers of the United Church of Christ join with the UCC Open and Affirming Coalition in urging our congregations to stand up for the rights of all families.
More than 16,000 same-sex couples are raising at least 22,000 adopted children in the United States. Often, these are children unwanted by other couples, and without adoptive parents will live out their childhood and teenage years in foster homes until released by the state, often without resources or support, at the age of 18.
According to U.S. Rep. Ileana Ros-Lehtinen, Republican of Florida, "same-sex couples are four times more likely to foster and six times more likely to adopt than opposite-sex couples. They are also more likely to adopt older children and children with disabilities—children who have the most difficulty finding forever homes. Finally, they provide affirming households to the 19 percent of foster children over age 12 who identify as lesbian, gay, bisexual, transgender, or queer."
Same-sex couples and transgender parents have proved time and again their ability to support loving and caring families, protecting their children from harm and guiding them responsibly to adulthood. Studies show no difference between same-sex and heterosexual couples in the care they provide their children. Both the American Psychological Association and American Medical Association have determined that sexual orientation and gender identity do not hinder a person's ability to be a good parent.
In 2011, the General Synod of the United Church of Christ urged "all states to evaluate prospective parents solely on the basis of their individual character and ability to parent, not on their sexual orientation or gender identity."
While the United Church of Christ stands for freedom of religion, that freedom can never be misused as a license to discriminate in family services. Legislation that denies any loving and responsible parent the opportunity to adopt children violates the basic Constitutional principle of equal protection under law, and is a disservice to children who need a caring family. We support all efforts to repeal these laws where they exist, and oppose them where they are proposed.
The United Church of Christ National Officers:
The Rev. John C. Dorhauer
General Minister and President
The Rev. Traci Blackmon
Executive Minister of Justice & Local Church Ministries
The Rev. James Moos
Executive Minister for Global Engagement and Operations
The Council of Conference Ministers of the United Church of Christ
Open and Affirming Coalition United Church of Christ
---
Related News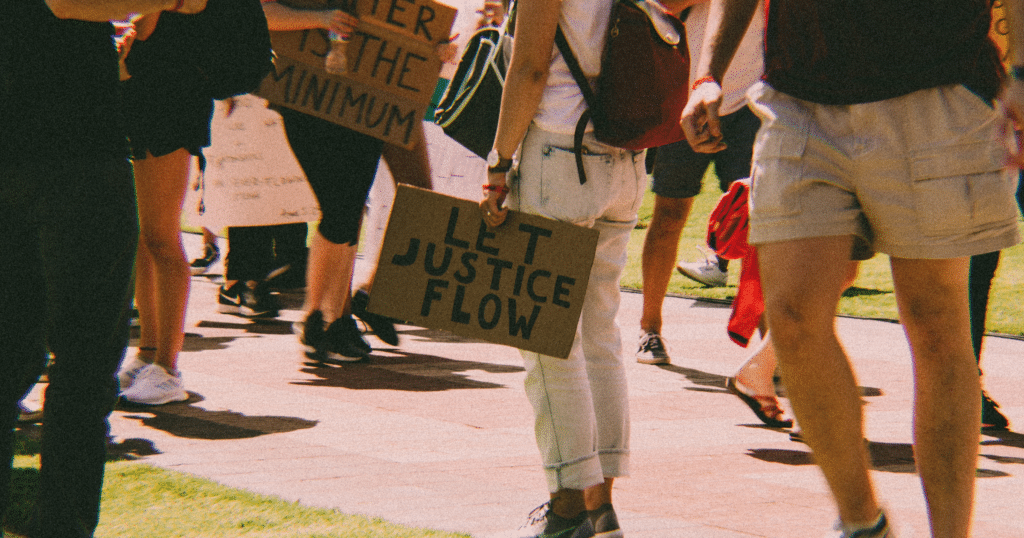 United Church of Christ leaders, in a letter to Georgia law enforcement, are condemning the...
Read More