UCC calls for end of detention of immigrant families
The United Church of Christ is one of almost 200 national groups urging President Barack Obama to end the detention of mothers and children fleeing violence in Central America. In a letter, sent to the White House on Monday, May 11, the organizations call on the Department of Homeland Security to align its detention policies with domestic law and international obligations.
"The detention of immigrant families, who are escaping violence and persecution in their homelands, is immoral and unjust, and a blatant affront to our Christian duty to welcome the stranger," said the Rev. Linda Jaramillo, a national officer of the UCC and executive minister of Justice and Witness Ministries. "The United Church of Christ is one of many national organizations urging the Obama administration to end its practice of detaining families. The president cannot act soon enough to treat our nation's immigrants with respect and compassion, and provide them the help they so desperately seek."
A total of 188 organizations signed the letter, representing faith-based, refugee, immigration, civil rights, human rights, and criminal justice reform groups. The letter, coordinated by the American Civil Liberties Union, states that growing evidence shows that mothers and children detained in various family detention facilities are largely seeking protection in the United States, and that detention has a traumatic impact on the mental health and wellbeing of these families.
The letter cites two lawsuits that challenge current family detention policies. In February, a D.C. district court issued a nationwide preliminary injunction in R.I.L.R. v. Johnson, finding that the government cannot detain asylum-seeking mothers and children from Central America as a means to deter others from fleeing to the United States, and requires the government to conduct individual determinations to evaluate if a family poses a danger or a flight risk that would require detention. Negotiations are also underway to enforce the settlement of Flores v. Meese, which protects the rights of children in immigration custody and generally favors their release.
"The [Department of Homeland Security] should not detain children and their parents in jail-like facilities," the letter states. "We urge you to undo the harsh family detention policies set in place in summer 2014 and implement a more just and humane approach."
The letter requests the Obama administration to uphold the following principles:
Families must only be subject to detention in exceptional circumstances.
Families must receive full due process at the border.
Families should not be detained for purposes of deterrence.
Families should not be separated.
The Department of Homeland Security should use other tools besides detention to mitigate flight risk where there is a demonstrated concern.
As a growing number of members of Congress voice their opposition to the detention of families, and news articles report that families cannot be detained humanely, the groups urge the president to take immediate action.
"Family detention should not be your legacy," the letter concludes. "Now is the time to end it once and for all."
View the full version of the letter here.
The United Church of Christ has a long history of affirming the dignity of immigrants and working for comprehensive U.S. immigration policy. Since 1995, General Synod – the main deliberative body of the UCC – has repeatedly called for a fair and human approach to U.S. immigration policy that protects families and respects the humanity of our immigrant brothers and sisters.
---
Related News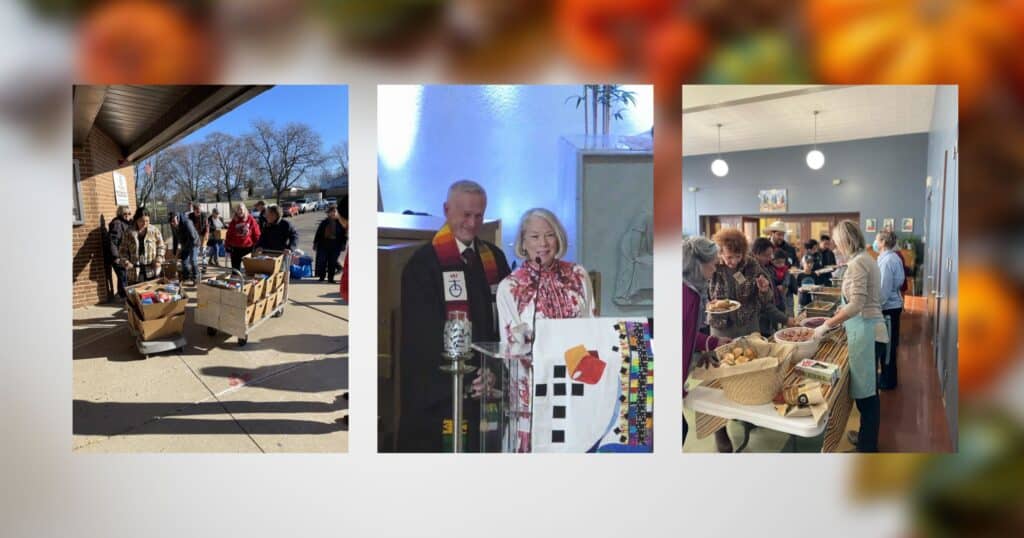 Boxed meals for families in need. Worship with a diversity of faiths and traditions. Dinners...
Read More