Short stay in sanctuary for Arizona father of five after ICE reverses deportation order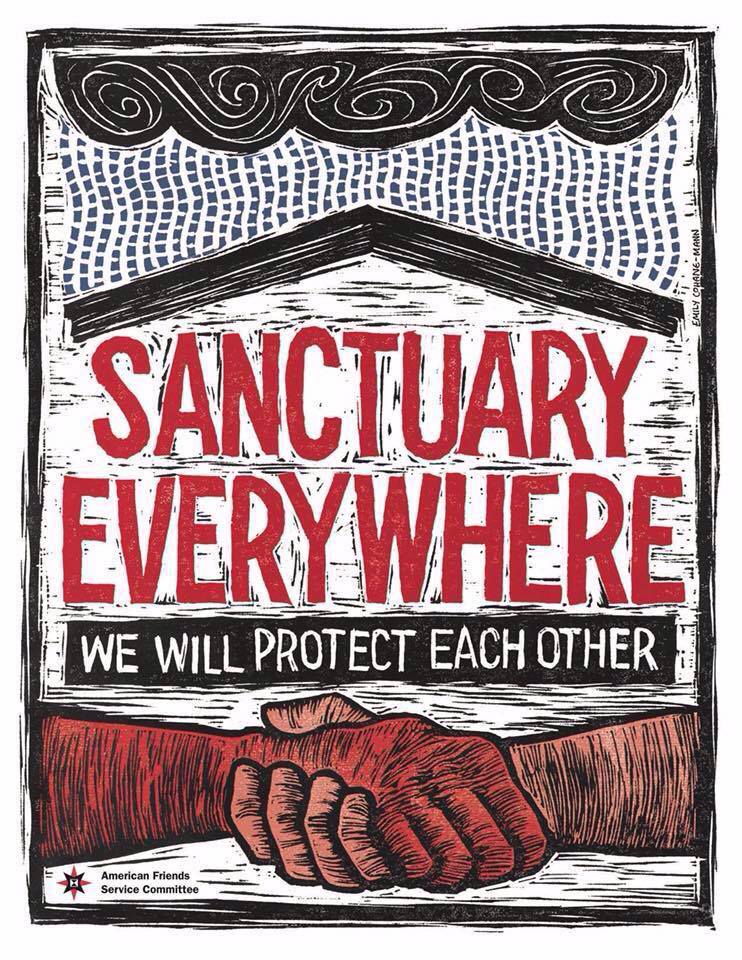 A father of five with a son battling cancer, welcomed into sanctuary by a UCC congregation in Phoenix, Az., on Friday, will be allowed to stay in the United States temporarily after Immigration and Customs Enforcement reversed its decision to deport him to Mexico.
Jesus Berrones, ordered to report to ICE for deportation on Monday, Feb. 12, sought sanctuary Feb. 9 at Shadow Rock United Church of Christ. His five-year-old son Jayden, diagnosed with leukemia in 2016, is on a three year course of chemotherapy; in addition to monthly trips to the hospital, Jayden takes pills several times a day. Medication that his mother Sonia Garcia cannot administer because she is pregnant. Berrones' attorney believes the widespread media attention given this case may have prompted ICE's announcement on Monday.
"In an exercise of discretion, ICE has granted Jesus Armando Berrones-Balderas a one-year stay of removal on humanitarian grounds," ICE spokesperson Yasmeen Pitts O'Keefe said in a statement.
"When we offer sanctuary we do not know what the outcome will be or when sanctuary will end," said the Rev. Ken Heintzelman, pastor of Shadow Rock UCC. "The ingredients include the advocacy of the attorneys, the faith of the sanctuary person, the perseverance of the family, the voice of the media, the safe place of the congregation, the quiet championing of political and business leaders behind the scenes, and the movement of the Spirit in the hearts of the people who implement the oppressing policy. We do not know why all of these things sometimes work and sometimes do not. All we know is our call to be faithful, loving and hopeful."
Berrones, a 30-year-old brought to the U.S. from Mexico when he was just a baby, took sanctuary at Shadow Rock UCC after ICE revoked his protected status on Thursday, initially denying his request for a stay of deportation.
Caught driving with a fake license as a teen, ICE allowed Berrones to voluntarily return to Mexico twice, once in 2006 and 2010. Both times, finding his way back across the border to his wife and children, who are all U.S. citizens. With Monday's decision Berrones reunited with his family and will have to reapply next year for another stay of deportation.
"I feel like I am a free man, happy and so thankful with God that he granted this miracle," he told The Arizona Republic on Monday.
"I stand in solidarity with Jesus Berrones and Shadow Rock United Church of Christ who has taken him into sanctuary," said the Rev. Bill Lyons, conference minister of the Southwest Conference UCC. "I am so proud of this church for incarnating the teachings of Jesus, and for inspiring all of us to do the same."
Shadow Rock UCC was one of the first churches in the denomination to become part of the new sanctuary movement, offering refuge to seven people in the last three and a half years. But it's certainly not the only one. Right now there are 42 people in sanctuary in 34 churches around the country, according to the Rev. Noel Andersen, coordinator of the UCC Collaborative on Immigration. Seven of those congregations are UCC churches, offering immigrants facing deportation the opportunity to keep their families together.
Last month, Oscar Canales moved into the Congregational United Church of Christ in Greensboro, N.C. in order to be able to stay in this country with his wife and three children. Originally from El Salvador, he's the second immigrant to find sanctuary with the Greensboro congregation.
39-year-old Eliseo Jimenez, a father of four from Greensboro who came to the U.S. from Mexico at 17, found sanctuary with a Raleigh, N.C. church on Oct. 10 and will be living at Umstead Park United Church of Christ for the foreseeable future.
A few days later, on Oct. 22, in Maplewood, Mo., Christ Church UCC welcomed Alex Garcia into sanctuary during Sunday worship and plans to shelter the immigrant from Honduras, father of five U.S. citizens, until ICE issues him a stay of deportation.
On Nov. 17, First Congregational Church, UCC, of Amherst, Mass. welcomed into sanctuary Lucio Perez, a father of three U.S. citizens and a native of Guatemala, who has lived in this country for almost twenty years.
University Church in Chicago offered sanctuary in April 2016 to Juan Frederico Moreno after he exhausted his appeals, in order to stay in Illinois with his five children.
First Congregational United Church of Christ Albuquerque opened their doors in July 2017 to Kadhim Al-bumohammed, an Iraqi who collaborated with the U.S. military during the first Gulf War. He and his wife, Reeham Majeed, and their 17 year old daughter, Courtney are living in the church basement, fighting deportation to a country where their lives would be in danger.
"It is a moral travesty that the U.S. is trying to send Kadhim A-lbumohammed back to Iraq into a situation that could have fatal consequences," said Andersen. "Mr. Al-bhumohammed has already been in sanctuary too long, and should be granted a stay of removal from ICE immediately. More and more UCC congregations are joining First Congregational Albuquerque in the Sanctuary Movement to lift up a prophetic voice and demonstrate the greatest love, to love one's neighbor, in midst of this administration's harsh anti-immigrant agenda."
Then there's Sixto Paz, who has been in sanctuary at Shadow Rock since May 2016. He came to the U.S. to work in the 1980's through a government amnesty program, lived legally in this country for more than 25 years and raised three children here. But after a shift in immigration laws changed his status, Paz took sanctuary to stay near his family.
"Shadow Rock UCC has offered sanctuary since June 2014," Heintzelman said. "Since that time we have offered over 1500 days of sanctuary to seven people. Our mission is simple. Until we have comprehensive immigration reform that is just and compassionate we commit ourselves to keeping families together and keeping people safe. This is our faithful response to the undocumented person facing deportation. Our response is consistent with our values of inclusion and justice. Our faithful response is consistent with the love, spirit and vision of Jesus who is the Head of the Church."
---
Related News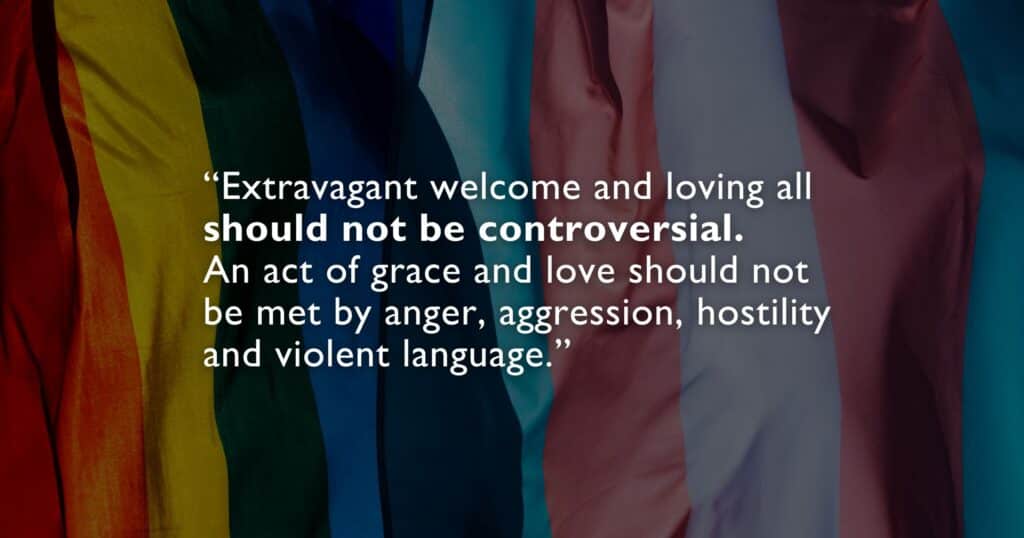 The United Church of Christ National Officers and the Conference Minister of the South Central...
Read More