NY Immigration advocates applaud judge's rebuke of ICE, freedom for New Sanctuary Coalition leader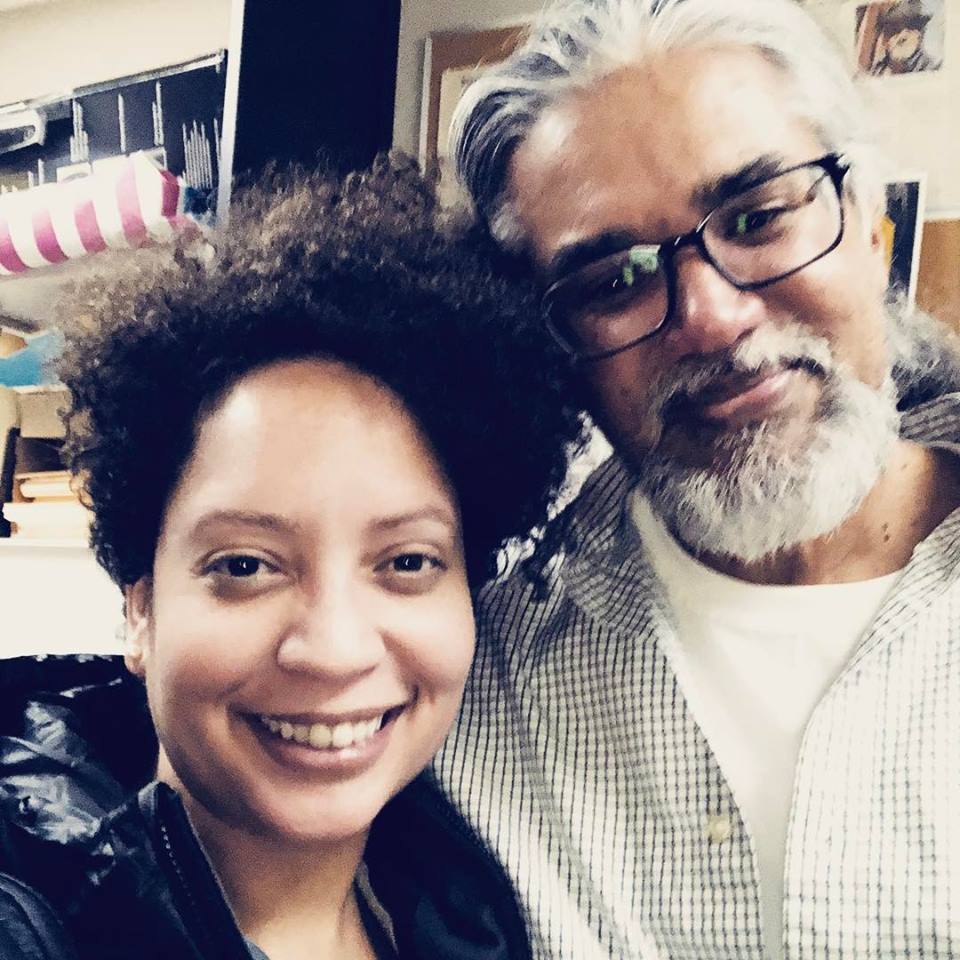 Rev. Kaji Douša and Ravi Ragbir at Judson Memorial Church.
Hundreds of sanctuary advocates in New York City, including two United Church of Christ pastors, their faith communities and scores of other clergy and congregations are celebrating a bold message from a federal judge that led to the immediate release of one of their own detained by Immigration and Customs Enforcement.
Immigrant rights leader Ravi Ragbir, the executive director of the New Sanctuary Coalition of New York City and a member of Judson Memorial Church, handcuffed and arrested during his routine check-in on January 11, was released Monday night, Jan. 29, after U.S. District Court Judge Katherine Forrest ruled that his detention was "unnecessarily cruel" and ordered ICE to set him free.
Though Ragbir still faces deportation, the fact that a federal judge recognized and rebuked the cruel and arbitrary ways ICE agents have been targeting and picking up immigrants has heartened Ragbir's pastor, the Rev. Donna Schaper.
"This early Easter, this first great hope that democracy would find itself and realize itself, came Monday in a crowded courtroom in Manhattan," said Schaper, Judson's senior minister. "Rev. Kaji Douša (senior minister of Park Avenue Christian Church and co-chair of the New Sanctuary Coalition of NYC) and I were in the front row of one of the three packed court rooms. (The other two were filled with supporters watching the proceedings via livestream.) We were there in person to watch a judge chide ICE and help it, also, to find its way to humanity. The Judge's broad statement allows thousands of other immigrants to also hope to be treated humanely."
In her ruling Judge Forrest wrote, "There is, and ought to be in this country, the freedom to say goodbye. That is, freedom to hug one's spouse and children, the freedom to organize the myriad of human affairs that collect over time. It ought not to be — and it has never before been — that those who have lived without incident in this country for years are subjected to treatment we associated with regimes we revile as unjust, regimes where those who have long lived in a country may be taken away without notice from streets, home, and work. And sent away. We are not that country; and woe be the day that we become that country under a fiction that laws allow it. We have a law higher than any that may be so interpreted — and that is our Constitution."
Douša said the judge's ruling brought the house down. "You should have heard the uproar from the community. The room was electric. This (victory) was a huge collaboration, involving the community, Ravi's organization (the New Sanctuary Coalition), the clergy and his legal team."
"My faith in our system has been restored," Ragbir's wife, Amy Gottlieb, an immigration attorney, told The Nation. "This is beautiful—this is what our judiciary is set up to do."
Ragbir has lived in the United States for 27 years, coming here from Trinidad in February 1991 on a visitor's visa. He was granted permanent residency in 1994, but detained and ordered deported by an immigration judge in 2006, based on a conviction for wire fraud. He served his time in prison, but has asked the court to reverse his conviction, based on errors in his trial. Married for more than 20 years to Gottlieb, a U.S. citizen, Ragbir is currently appealing this decision so that he can remain with her in the U.S.
Ragbir's detention and arrest followed that of another member of the Judson Memorial Church community. On Jan.3, Jean Montrevil, a human rights activist and father of four was picked up by ICE agents outside his home in Far Rockaway, N.Y., detained and later deported to Haiti on a drug charge that dates back almost 30 years.
Tuesday morning, Jan. 30, a group of New York faith leaders, energized by Judge Forrest's decision, began taking steps to protect other immigrants who come after Ragbir and Montrevil.
"We are sending a group of clergy to ICE today to ask, 'you've read the ruling, what will you be doing differently?'" Douša said. "We want to set up a time later this week to talk about how ICE will honor the Constitution and due process."
Revs.Douša and Schaper, joining other clergy representing six New York faith organizations, are also sending a letter to Mayor de Blasio's Office of Immigrant Affairs, to ensure that NYC's Sanctuary City policies sufficiently protect vulnerable New Yorkers going forward.
As Douša emphasized, "If the mayor's office is going to call us a sanctuary city, we have to make sure that the NYPD is not doing the work of ICE or working with ICE, as they did in Ravi's case."
---
Related News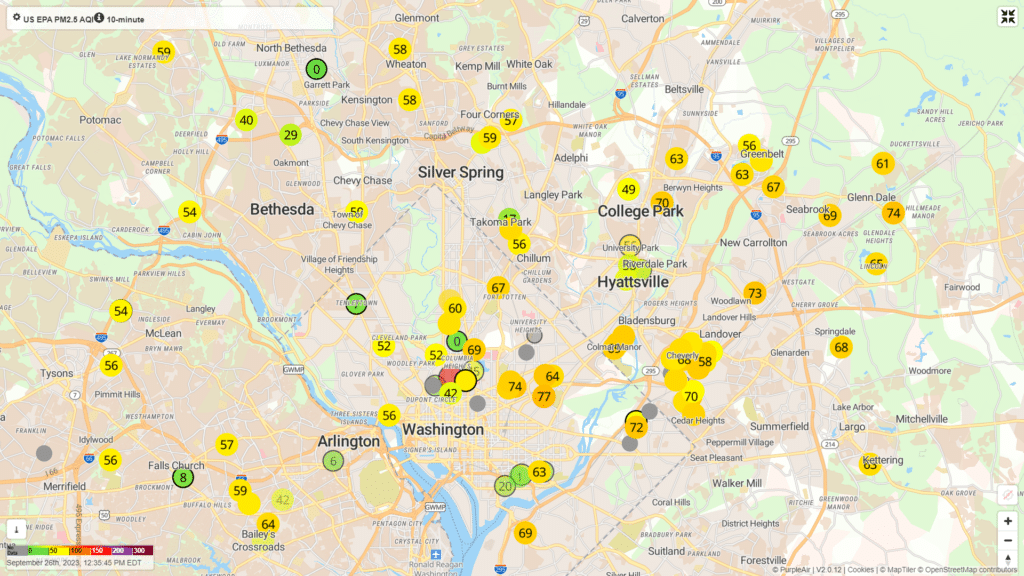 This summer, the United States experienced some of the worst days for wildfire pollution in...
Read More