Global Ministries partners work to empower youth, women in West Bank
Within the Palestinian community in the West Bank, there is a growing movement, providing and empowering women and children to stand up for their rights. That's because Palestinians are recognizing that women have a voice in calling for an end to the occupation, and that children will be the ones in the future who must work to ease tensions with the Israeli government.
One such place where that movement can been seen is the YMCA in East Jerusalem, a partner organization of Global Ministries, the shared overseas ministry of the United Church of Christ and the Christian Church (Disciples of Christ). During a two-week trip of solidarity with Middle East partners, 13 leaders and program staff had a chance to meet with directors of the YMCA-Jerusalem and YWCA in Jericho to learn how they work with people of all faiths and to hear their concerns.
"Our mission is to help all communities in every way possible," said Andre Batarseh, director of the YMCA in Jerusalem. "We work as a Christian organization in support of all young people."
Yara D'Waneh, one of the youth coordinators and graduate of the female program, said, "There are non-violent ways to work for your rights. You don't have to go out in the street and throw stones."
The sports director at the YMCA Jerusalem, Andre Bakbah, who resides in the Old City district in East Jerusalem, said that living in Jerusalem can be tough. Last year on Easter, he and his wife and their five children couldn't visit the Church of the Resurrection (the Holy Sepulcher where Christ's tomb is located) because the section was closed off for unexplained reasons. The restriction of movement motivates him to offer a positive outlet for young boys and girls.
"We are trying to develop and enhance our sports programs and facilities," he said. "We want theses kids to have some outlet so they aren't thinking about how difficult it can be sometimes."
East Jerusalem, home to a mostly Palestinian community, is east of the 1949 Armistice Green Line, which the international community recognizes. The area was occupied after 1967—when the state of Israel occupied the West Bank, Sinai Peninsula and the Golan Heights during the Six-Day War—and annexed in 1982.
Asked what he wanted churches in the United States to know about how the conflict affects the YMCA scope of work, Batarseh said, "It's time they understand the real situation of what is going on, a time for awareness and working for peace in this part of the world, because people are tired and losing hope. Only through churches and leaders can get together and reach an agreement."
The delegation met with members who operate the YWCA in Jericho after crossing in from Jordan, on its first day in the West Bank.
The YWCA Jericho branch, one of four such facilities in the West Bank and Jerusalem, offers training programs for women that teach them technical skills and finance skills so they can successfully operate small businesses. The organization, a partner of Global Ministries, also has a food processing and distribution operation to provide women with work opportunities as they make desserts and finger foods to be sold. The YWCA also promotes tolerance between different faiths.
"We serve the whole community—a non-governmental organization that promotes a civil society and seeks peace," said Nazar Heika, who helps run the YWCA-Jericho.
---
Related News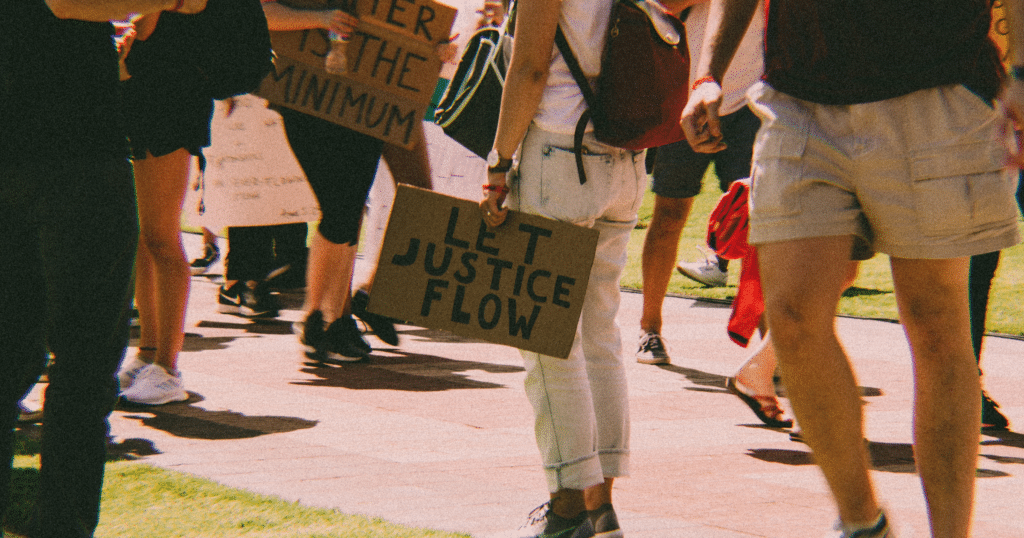 United Church of Christ leaders, in a letter to Georgia law enforcement, are condemning the...
Read More