Pension Boards, United Church Funds stress investment diversity through General Synod resolution
After voting to become the first denomination to move toward divestment from fossil fuels as one strategy to address climate change during General Synod 2013 two years ago, the United Church of Christ will again focus on its investment practices at General Synod 2015. A resolution proposed by the Pension Boards of the UCC and United Church Funds, the denomination's main investment vehicles, calls for diverse approaches for leveraging the church's assets to further its social justice witness, and highlights alternatives to divestment that still achieve the goal of socially-responsible investing.
The resolution "Urging Socially Responsible Investment Practices" will come before delegates of General Synod 30, which takes place June 26-30 in Cleveland.
"We think that sometimes the thinking might be too limited about what's possible to do because the emphasis is usually placed on the divestment movement," said Rick Walters, director of corporate social responsibility for the Pension Boards. "We wanted to bring to people's attention that there is a whole cafeteria of methodologies available to us to use. We are doing it in bits and pieces throughout the church, but we haven't taken a comprehensive look that brings everything to the table."
Don Hart, president of United Church Funds, agrees. "Synod resolutions have tended to approach social responsibility in a piecemeal manner, calling for one particular investment change or another," he said. "This resolution calls us all to apply our faith to our finances in a fundamental way, aligning our values with our investments and seeking opportunities to build a better world."
The resolution seeks to identify different methods of socially-responsible investing, encourage each body and ministry of the church to employ socially-responsible investing strategies according to its own purpose, and calls upon the General Synod to recognize the diversity of strategies to avoid creating unnecessary conflict or adopting future resolutions that would burden partner ministries.
Other socially-responsible investing strategies mentioned in the resolution include shareholder engagement, proactive investment in socially-beneficial opportunities, dialogue with corporate leadership, exclusionary screens that seek to limit or avoid investment in certain industries, and divestment as a last resort after other methods have failed to achieve the desired goals. The resolution was unanimously endorsed by the Pension Boards' Board of Trustees and UCF's Board of Directors.
"When delegates get ready to vote at Synod, they have varying degrees and levels of understanding about how the church may use its assets and what the distinctions are between those assets," Walters said. "We want there to be a larger and longer conversation so that people who are voting at Synod or sitting in the pews at local churches understand the range of options."
The resolution affirms the UCC's commitment to sustainable investment and emphasizes the effectiveness of incorporating multiple, evolving strategies to influence social change. Walters compares the situation to asking churches to address the issue of hunger – one church might organize a food bank, another might start a jobs program, and yet another might open a homeless shelter. All of these methods would address hunger based on the strengths of each particular church, he said, and adds that the UCC would affirm the diversity of the different ideas.
"I'm afraid that with economic leverage, we have said we are not going to entertain diversity or the idea that each institution, church, conference or association can show their own format of ministry," he said. "We want to look at the broader picture and a more sophisticated approach to the diversification of our witness, which only increases its power."
"Our resolution asks UCC members and churches to take a hard look at each of our portfolios, identifying how we can leverage all of our assets to create positive social and environmental change," Hart adds. "It offers an opportunity for UCC members and ministries to apply our Christian and denominational values in a way that is practical, powerful and prophetic."
For the latest information about General Synod 30, check the General Synod website regularly.
---
Related News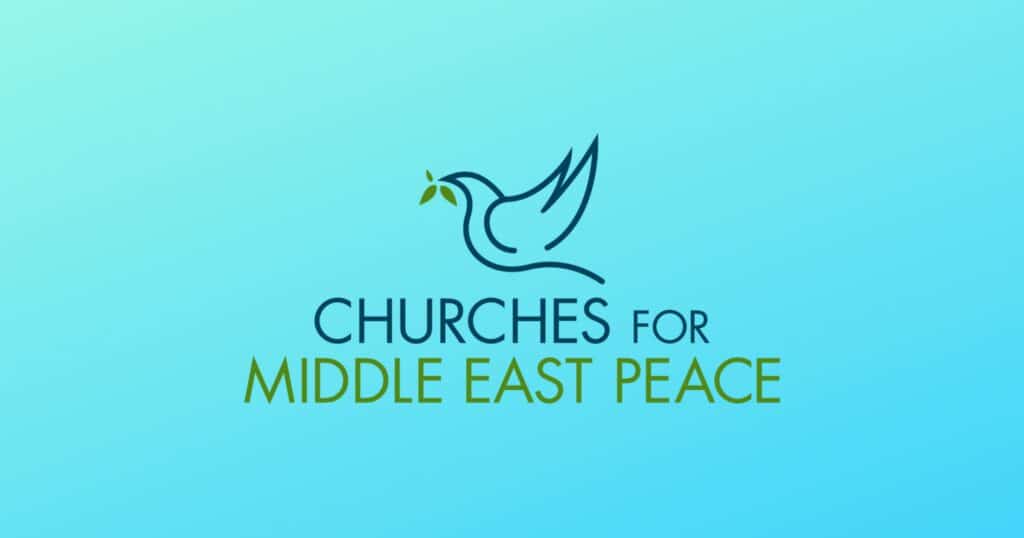 The following statement was issued Dec. 2 by Churches for Middle East Peace (CMEP), of which...
Read More