Global Ministries leaders reach out to partners after Easter bombing in Pakistan
Family members comfort woman mourning death of a relative in Lahore, Pakistan. Mohsin Faza/Reuters photo. 
Soon after a bomb tore through a busy neighborhood park in Pakistan on Easter Sunday evening, the leaders of Global Ministries reached out in solidarity to partners in that country, sending a letter of support, condolence and prayer. The suicide blast, in the eastern city of Lahore, killed 74 people and injured more than 350 others.
"As you mourn with the people of Lahore and Pakistan, and strive to overcome the trauma of this tragedy, we write this let you know that we are with you and that we share your grief," notes the Global Ministries letter, sent to the Church of Pakistan and the National Council of Churches Pakistan. "Our mere words of comfort may not heal the pain and trauma, and the sense of loss and fear, but we write to encourage you with our prayers and affirmations that God is our refuge and our fortress; our God, in whom we trust" (Psalm 91:2).
The attack, which intentionally targeted Christians and was claimed by a splinter group of the Pakistan Taliban, injured an unusually high number of women and children because of the setting at the park. Of the 74 dead, 17 were children. And with Christians making up only 2 percent of the Pakistani population, the majority of the victims were Muslim.
"On behalf of Global Ministries, we want to assure you of the prayers and solidarity of the partners of the Global Ministries in Southern Asia and in many parts of the world [are with you] in this hour of sorrow," continues the letter, signed by the Rev. Jim Moos, Global Ministries co-executive and executive minister, UCC Wider Church Ministries; the Rev. Julia Karimu Brown, Global Ministries co-executive and president, Disciples of Christ Division of Overseas Ministries; and Deenabandhu Manchala, Global Ministries area executive for Southern Asia.
"We shall continue to pray for the comfort and healing of, and for courage and strength to those families who have lost their dear ones, for those who were injured, and for all of you as you accompany the victims of this mindless terror," the letter concludes. "We also pray for all those who are striving for peace, healing and goodwill even as some continue to believe that violence is divinely ordained, and act out accordingly, especially against innocent and vulnerable children."
---
Related News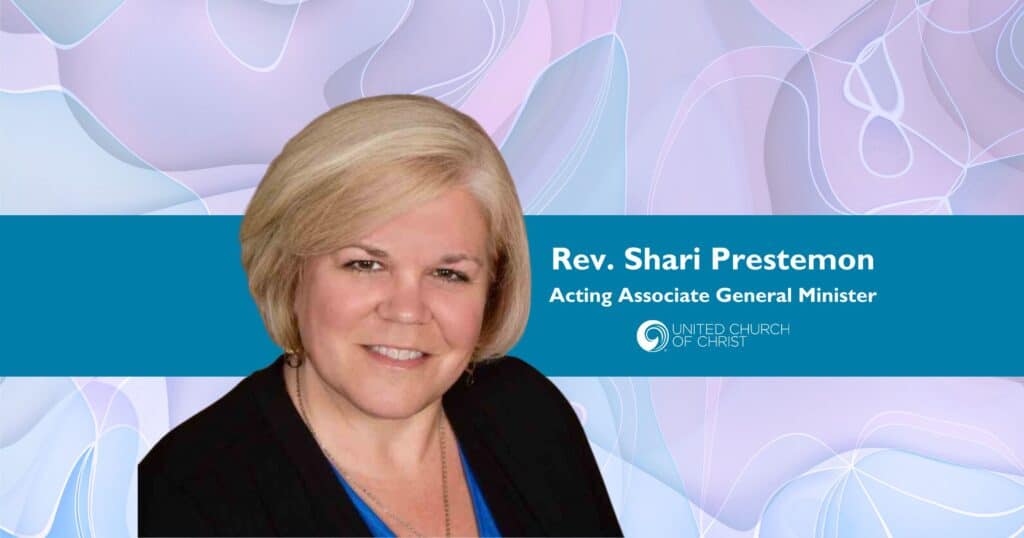 A new United Church of Christ national leader has been called. The UCC Board voted in a...
Read More