ONA Coalition files late resolution opposing 'religious exemption' laws
The executive director of the United Church of Christ's Open and Affirming Coalition believes that "religious exemption laws"—passed recently by various states that would give private business owners and public officials a legal basis to discriminate— are the latest threat to LGBT civil rights.  
That's why Andy Lang and the ONA Coalition are asking the delegates of the General Synod to approve a resolution in 2015 that calls on all congregations and settings of the church to put their faith in action to advocate against any legislative effort or executive order that attempts to "establish a broad 'religious exemption' to laws protecting the equal rights of LGBT persons," according to the text of the resolution. Such laws threaten to "rob LGBT persons of the security that they will not be denied services, employment or even a place to live on the basis of their sexual orientation, gender identity or expression, or marital relationship." 
"Essentially, 'religious exemption' is 'Plan B' for the opposition to marriage equality in the United States," says Lang, the ONA Coalition's executive director. "They know marriage rights for same-sex couples may soon be the law of the land, so their tactics have shifted. By establishing broad religious exemptions, they hope to limit the application not only of marriage equality but of any existing or future laws protecting LGBT people from discrimination in housing, employment, public accommodations or adoption."
General Synod 2015 takes place from June 26-30 in Cleveland. 
The proposed laws vary from state to state. Two recently adopted state laws illustrate those differences. On June 11, Michigan Gov. Rick Snyder signed into law three bills that allow state-funded private adoption agencies to turn away same-sex couples. That same day, the North Carolina legislature overturned Gov. Pat McCrory's veto of a bill that allows public officials to "recuse" themselves on religious grounds from issuing marriage licenses to same-sex couples. Proposed legislation in at least 18 other states seeks to exempt private business owners from existing or future laws protecting LGBT persons from discrimination.
"Some of these laws are so broadly written that a restaurant owner could refuse to serve a same-sex couple, or a landlord could refuse to rent an apartment to the same couple," Lang said. "These laws, if adopted, almost certainly will be challenged in the courts—but that puts the burden on LGBT persons either to prove discrimination or to challenge the constitutionality of the statute on which discrimination was justified." 
The resolution also asks the General Synod to reaffirm its commitment to protecting the civil rights of all citizens "regardless of sexual orientation or gender identity and expression," and calls upon all settings of the church to advocate for "local, state and federal laws protecting (LGBT) persons against discrimination in public accommodations, housing and employment."
The resolution was submitted prior to a June 5 deadline under a clause that allows for late resolutions. It still must be researched and approved by the United Church of Christ Board of Directors Committee on Disposition, which will recommend whether or not the resolution should go to the floor at General Synod. 
---
Related News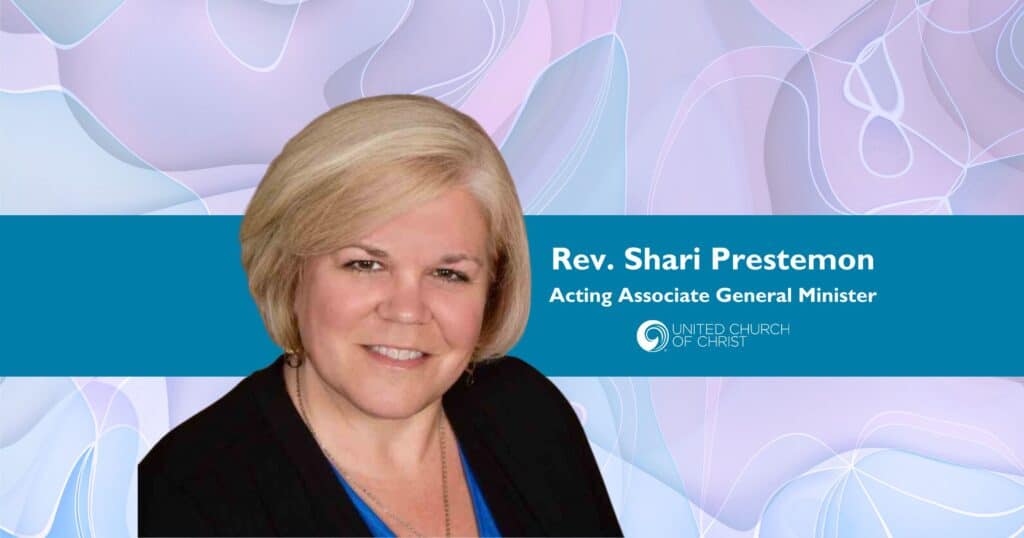 A new United Church of Christ national leader has been called. The UCC Board voted in a...
Read More