Finding God in unexpected places in Israel/Palestine
The Rev. Mitri Raheb considered his invitation to speak at General Synod 2015 as a sign that the United Church of Christ cares for the little town of Bethlehem. Raheb, born in Bethlehem and pastor of the Evangelical Lutheran Christmas Church there, offered the guests and delegates of the 2015 General Synod a reading of the Bible through Palestinian eyes during his sermon on Monday, June 29. 
"Remember, the Bible did not originate in the Bible Belt," Raheb said to laughter from the audience. "Thank God."
Raheb's sermon was not a sermon of quips and puns, but rather an address, sharing his reality as a Palestinian and the Stillspeaking God's revelation in unexpected places.
Since 1992, Raheb has founded and led a number of projects and institutions serving the social needs of Palestinians living in the Bethlehem area, focusing on women, children, youth and the elderly. Bethlehem is surrounded by a 27-foot separation barrier on three sides, built by the Israeli government beginning in 2002. Each day, Palestinians wait in lines for hours to pass through the barrier on their way to work, school and even places of worship. Raheb told the gathering that one woman, while waiting in that line, stood up and shouted, in her native Arabic, "Where are you God?"
It wasn't a question of faith, Raheb explained, but rather a desperate plea to hear God's voice.
"It is not by chance the divine revelation took place in Palestine," Raheb said. "The Biblical response was a response to the question, 'Where are you God?'" Christ's crucifixion on the cross became the ultimate unexpected place for God's revelation, Raheb continued.
Raheb drew similarities about the empires that existed in the time of Christ and those that exist now. "Jesus lived under Roman occupation. Today, we live under Israeli occupation," he said.
As the General Synod prepares to debate a resolution on Tuesday, June 30, which, in part, aims to bring a Just Peace to Israel-Palestine through the boycott and divestment of companies that are complicit in the occupation of Palestinian territories, Rehab pointed out the group of nine Jewish men and women at the gathering who support the resolution. They are another example of God in an unexpected place, he said.
"I have no doubt change is coming to Palestine. I'm certain freedom is coming. I'm convinced justice is coming. But be prepared," Raheb said in his charge to the audience. "God might use you and me to make that change, and we become the unexpected places that God uses to bring change to Palestine and abroad." 
---
Related News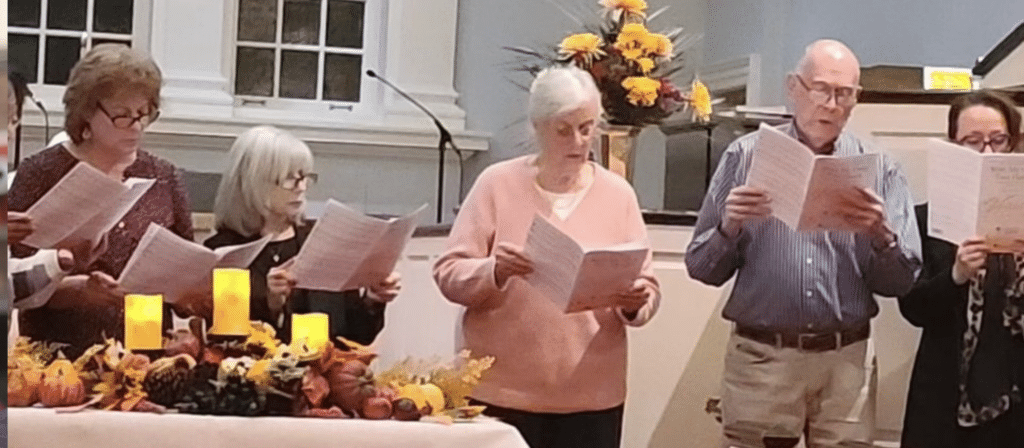 Many United Church of Christ congregations across the country participated in interfaith...
Read More