Landmark, Trailblazing, First: Celebrating 30 Years Open and Affirming
"Who would have guessed 30 years ago that the ONA resolution adopted by the 15th General Synod was the birth of the largest and fastest-growing LGBT-affirming church movement in the world?"
"How did it happen?" asked Andy Lang, executive director of the Open and Affirming Coalition of the United Church of Christ, and provided his own answer: "Y-O-U."
It's a movement, he said, that has welcomed thousands of lesbian, gay, bisexual, and transgender believers to the Body of Christ: believers who might otherwise find no place to live, love, and declare their faith at all.
It's a movement with growing strength in the UCC. In 1972, the Golden Gate Association ordained the Rev. William Johnson, the first openly gay man authorized for Christian ministry in a mainline Protestant denomination. Ten years later, the Rev. Anne Holmes became the first openly lesbian woman to be ordained. In 1985, General Synod 15 urged UCC congregations to declare themselves "Open and Affirming," and the Coalition certified the first 15 ONA churches two years later. Ten years ago, General Synod 25 called for equal marriage rights for all couples.
It's a movement that prompted a lawsuit described as "landmark," "trailblazing," "a lawsuit that could turn everything on its head," and, of course, "first," recalled UCC General Counsel Don Clark and Associate General Counsel Heather Kimmel. In 2014, the denomination joined North Carolina clergy and same gender couples to challenge the state's marriage laws, which enabled prosecutors to prosecute ministers who officiated at weddings without determining that the couple had a valid license. U.S. District Court Judge Max Cogburn struck down the laws in a ruling issued six months later.
Tears and smiles alternated on the faces of couples and clergy from that lawsuit as they took their places on stage, beaming in the light of the previous day's U.S. Supreme Court decision affirming a constitutional right to marriage for all couples. Diane Ansley's voice shook with visible emotion as she thanked her church for supporting her and her wife, Cathy McGaughey, in their quest to marry. "It is a privilege and an honor to be a member of a denomination that truly believes in equality for all."
In an interview the day of the decision, Lisa Cloninger, another party to the suit, emphasized that while marriage equality is a big step, more lies ahead. The Rev. Nathan King, pastor of Trinity UCC in Concord, N.C., agreed. "There is more work to do," he said, "living into this reality of marriage equality for everyone."
As people labor for justice for all, the UCC will be there, promised the Rev. Michael Schuenemeyer, executive for health and wholeness advocacy. "Marriage equality is but a milestone along the journey of living our ONA covenant," he declared. "The United Church of Christ has provided and will continue to provide significant leadership in this movement."
---
Related News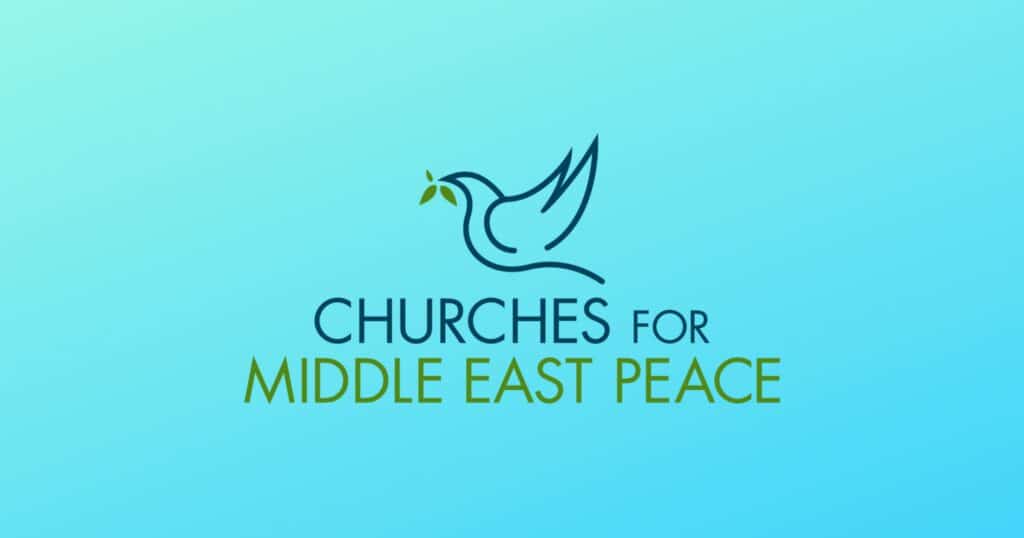 The following statement was issued Dec. 2 by Churches for Middle East Peace (CMEP), of which...
Read More