Jaramillo: All About Justice
As Rev. M. Linda Jaramillo's "incredible journey" with the United Church of Christ comes to a close, she made sure General Synod 2015 delegates know she is not going away.
"I am retiring from this position, but not from this church."
For 10 years, Rev. Jaramillo has served as executive minister for Justice and Witness Ministries of the United Church of Christ. A video tribute in plenary recounted much of the work Jaramillo inspired during her tenure, which included arrests for civil disobedience.
"I am constantly in awe as I travel of the courageous witness of the United Church of Christ," she said of the work of local churches and agencies.
Prior to her call to the UCC national office, Jaramillo served in a number of volunteer, administrative and executive positions with peace and justice organizations. She is also a former president and vice-president of the Council for Hispanic Ministries and former co-convener of the Council of Racial and Ethnic Ministries.
The Rev. Bernard Wilson paid tribute to Jaramillo on behalf of the UCC Board of Directors. "As the first Latina to serve as an officer of the United Church of Christ, Linda has been a steadfast and tireless advocate for justice, peace and the rights of all people everywhere."
In looking towards her own future, Jaramillo encouraged delegates to not forget their past. "You cannot know where you are going if you don't know where you have been," she said. "We cannot forget the grounding that make us a prophetic and courageous church."
---
Related News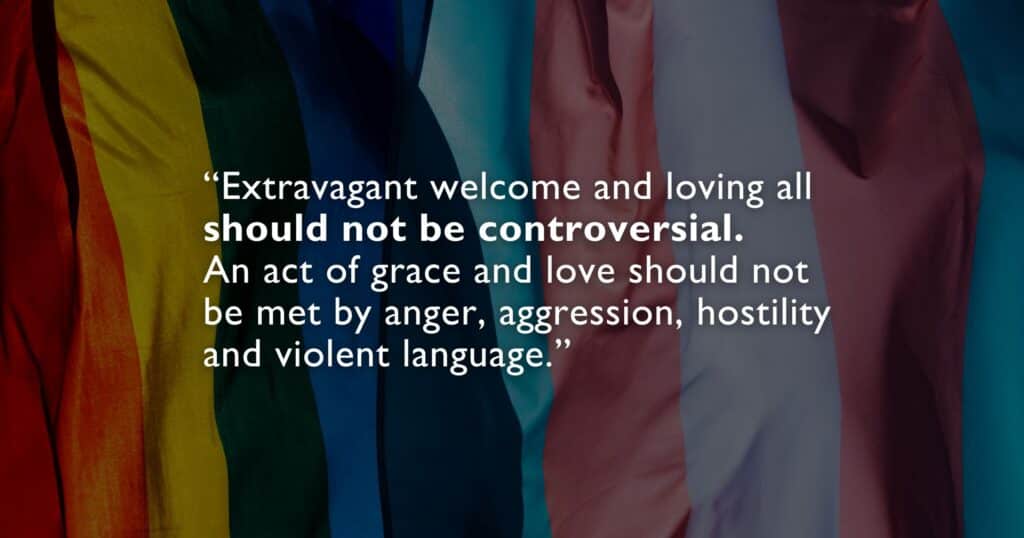 The United Church of Christ National Officers and the Conference Minister of the South Central...
Read More