Same-sex weddings celebrated at General Synod 2015
United Church of Christ minister the Rev. Eliza Buchakjian-Tweedy was married nine years ago in Massachusetts — the first state to recognize marriage equality. Nine years later, she never imagined her marriage would be recognized throughout the United States.
"I can't begin to say what that means to me," said Buchakjian-Tweedy, pastor of First Church Congregational in Rochester, N.H. "It's a wonderful cause for celebration that gives us courage and strength to keep fighting."
Buchakjian-Tweedy was part of the crowd at a marriage equality rally at Cleveland City Hall on Friday, June 26, shortly after the Supreme Court made same-sex marriage the law of the land. She is in town for General Synod 2015, taking place a block away.
The crowd of more than 200 people prayed briefly to thank God for bestowing equality on all couples, and for an end for other discrimination and violence against God's children. Not far away on Mall C, the UCC set up a tent and recruited ministers so same-sex couples could be legally wed.
"Marriage is a commitment, a covenant of love and faithfulness," the Rev. Michael Schuenemeyer, UCC executive for health and wholeness advocacy, told the rally crowd. "Through this covenant two people share their lives and come to know each other with mutual care and companionship. Shouldn't they be able to have their relationship legally recognized and supported with all the rights and responsibilities of civil marriage? On this historic day, the U.S. Supreme Court agrees."
An LGBT rainbow flag flew beneath the U.S. flag atop City Hall, while people in the crowd flew blue and yellow equality flags and waved signs in support.
L-R: Zayna Thompson, Kelly Hough Rogers, Liddy Barlow, Lauren Lorincz, Heather Ramsey Mabrouk, Chrissy Cataldo, Eliza Buchakjian-Tweedy, Corbin Tobey-Davis, Anna Humble, Laura Arnold, Rachel Small Stokes. All Ordained! 
Connie Schultz, a Pulitzer Prize-winning writer and one of the keynote speakers for General Synod 2015, told the crowd about a column she wrote in 2004 on the state of Ohio's passage of the law that made same-sex marriage illegal. She termed the law a "dragon" that would one day meet its demise.
"The dragon is dead," she said to massive applause.
"It's an incredible day," said Sen. Sherrod Brown of Ohio. "The Supreme Court did the right thing on housing laws, on the Affordable Care Act, and on treating our brothers and sisters with equality across America. So many of you were engaged in the grassroots efforts. Thank you for working for change in this country."
A couple from the Cleveland suburb of Shaker Heights came down to Mall C to get married because of their connection to the UCC. Kimberly Cornuelle-Marks' mother works for a UCC church in Cincinnati, and her new wife, Kristin Cornuelle-Marks, grew up UCC. They were bombarded by calls and texts this morning after the Supreme Court decision was announced.
"We actually have lots of friends who work downtown and they knew we were coming down to get our marriage license, and they said, 'Oh my gosh, the UCC put up a tent, you should check it out,'" said Kimberly. So she called Kristin.
"I picked up the phone and she said, 'Do you want to get married?' I said yes," said Kristin. "I was a little shocked, didn't know what to do. It took me a moment for it to sink in."
But they hurried downtown, and in the presence of their baby daughter and their family, they were legally wed.
"It's been surreal," Kimberly said. "We are very excited."
Maureen Povinelli and Catherine Toth were the first couple to be married on Mall C. In all, 18 couples obtained marriage licenses in Cuyahoga County on Friday.
"We're honored to be the first couple to be married on the Mall," Toth said. "We really appreciate all the people who stood in support of our marriage. We expected to just sort of go through the legalities and get the [license]. It was really an experience to have the people from the church stand with us and be with us today."
"I can't stop crying. There was nothing legal about my marriage in Kentucky until today," said the Rev. Rachel Small Stokes, a pastor of Union Church in Berea, Ky., and part of the 2030 Clergy group. "I'm so excited to get home to my congregation, but I'm excited to be here in this place."
---
Related News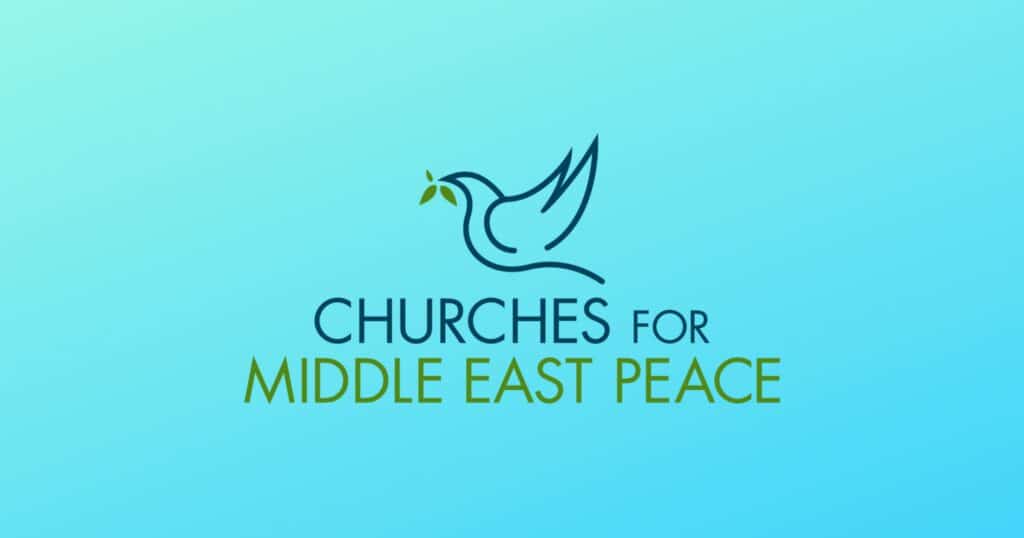 The following statement was issued Dec. 2 by Churches for Middle East Peace (CMEP), of which...
Read More