Collaboration and creativity bring Havelka to Faith Formation Team
Never be afraid to try something new. The Faith Formation Ministry Team of the United Church of Christ is living into that mantra, welcoming a new minister of faith formation: Curator of Youth and Young Adult Ministries the Rev. Nicole Havelka. The denomination's national setting will be sharing Havelka with the Ohio Conference UCC on an experimental basis, in a partnership of creative collaboration.
"I believe strongly that the wider church must model new ways of being church," said Havelka. "This collaboration not only helps us share resources more effectively, but helps us become more creative and nimble as an organization. The creative ministries with which we are experimenting in Ohio can reach an even larger number of churches because of the national connection. Plus, the national setting can be more rooted in the rhythms of what's happening in conferences and local churches."
Havelka, who now serves as the minister for resourcing, networking and creativity in the Ohio Conference UCC, will split her time between that position and her new role within Local Church Ministries.
"Nicole has long been a leader in networking faith formation leaders together to inspire new creative approaches to cultivating, living and growing our faith together," said the Rev. J. Bennett Guess, executive minister, Local Church Ministries. "It makes perfect sense that Local Church Ministries and the Ohio Conference would work together to collaborate in this program area and share this staff position, and in many ways represents what wider-church staffing might look like in the future."
"Our conferences, associations, local churches and authorized ministers need to see that part of our ministry goes beyond geographic boundaries and that we are called to serve the wider UCC movement as well," said the Rev. Phil Hart, conference minister of the Ohio and Indiana-Kentucky Conferences UCC. "This experiment between the Ohio Conference and the National Setting of the UCC is our attempt to contribute to that conversation, while also allowing us to leverage our resources to better serve our local churches and ministries. Nicole is uniquely qualified for this kind of position and we are so happy to work with [the national offices] in this way."
Havelka, who begins her duties April 1, has built her career in the wider church around crafting creative spaces. She first served as the associate conference minister for youth and young adult ministries in the Iowa Conference UCC, then followed that position as an area minister in the Michigan Conference. While in that role, she also worked as a coach and trainer specializing in youth ministry for the Center for Progressive Renewal, as an associate consultant with Vibrant Faith Ministries and as the minister for digital programs with Extravagance UCC (an online ministry that will soon be part of the Faith Formation Team).
"I'm delighted to welcome Rev. Havelka to the Faith Formation Team," said the Rev. Ivy Beckwith, Local Church Ministries faith formation team leader. "She's a youth ministry expert, practitioner and mentor. She's dedicated to nurturing innovation in UCC churches."
The agreement that created Havelka's dual role is for 13 months, with an evaluation of the position scheduled six months in. But Hart, who serves two conferences under a similar type of collaboration, believes "we are already doing lots of things that can help one another, once we get organized," and sees this as the way to better serve the church in the future.
"We need to find creative ways to contribute to our common ministry as the UCC," Hart said. "This will involve the leaders and governing boards of our conferences, associations and local congregations resisting the urge to only think locally, and realize that the age of connection and collaboration is here."
"I am eager to learn from this experiment," Havelka said, "to identifying the areas of overlap in our ministries that could be shared more broadly… becoming more aware of what changes must happen in our organizational structure to foster even more creative collaboration."
"Nicole will be a great addition to the team and a great resource for the wider church," said Beckwith. "Many thanks to the Ohio Conference for being willing to enter into this partnership with us."
---
Related News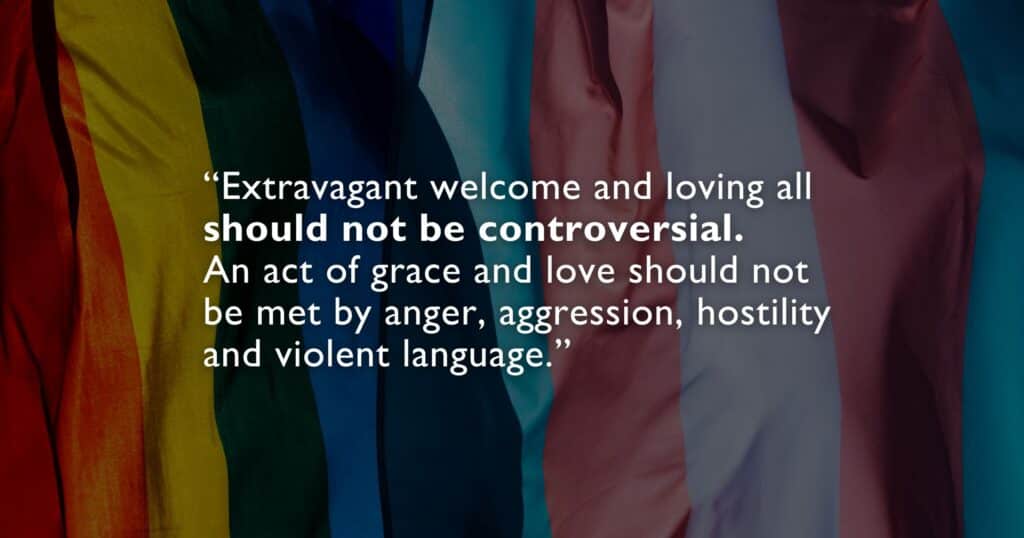 The United Church of Christ National Officers and the Conference Minister of the South Central...
Read More