UCC faith community keeps Charleston in prayers
Across the United States, the faith community is joining the city of Charleston, S.C., in prayer and solidarity after a deadly shooting at a historic African-American church that ended nine people's lives. Throughout the wider United Church of Christ, congregations and ministers are appealing for healing for those touched by the unspeakable tragedy.
"It's important that we stand with our partners in the faith community," said the Rev. Karen Georgia A. Thompson, the UCC's ecumenical and interfaith officer. "Important, because the African Methodist Episcopal Church has long been a partner with the UCC, but also important because we understand ourselves to be brothers and sisters in Christ," Thompson said. "When one part of the body of Christ hurts, we all hurt."
During a Bible study and prayer service on Wednesday, June 17, the gunman entered the Mother Emanuel AME church of Charleston, S.C., and opened fire on the 11 persons gathered there, killing nine people, including the pastor. The suspect, who was apprehended in North Carolina the next day, sat with group for about an hour before he opened fire, then exited and left in a vehicle, setting off the manhunt.
"The sense of anger and outrage causes us to weep. To paraphrase Jeremiah 31:15 (NRSV), 'A voice is heard in Charleston, lamentation and bitter weeping. Rachel is weeping for her children; she refuses to be comforted for her children, because they are no more.' We offer churches as sanctuary, a place of safety. In this moment, this type of terrorism is extremely violating to houses of worship, which have long been identified as sacred space."
The city's police chief called this a hate crime, but UCC minister the Rev. Patrick Duggan is among many others who see what happened inside the South Carolina church as terrorism and an assassination.
"It was terrorism because of the intended impact," said Duggan, pastor of a UCC congregation in Long Island, N.Y. and executive director of the UCC Church Building and Loan Fund.
"This killer wanted to make a statement," Duggan said. "He wanted to send a message that was much bigger than hate. A message that African Americans do not deserve the constitutional right of freedom of religion. A message that African Americans are not supposed to become strong leaders who aspire to serve in elected office, who stand with other clergy against the killing of black men like Walter Scott in North Charleston. This killer wanted to strike terror in the hearts of African Americans, that even if you pray in church, your black lives do not matter."
The shooting has touched off other reactions, from vigils for the victims, to a community dialogue about race, to concerns about security. In Maryland, Jubilee UCC opened its doors to people of faith to discuss the shooting. The church's pastor, the Rev. Marvin Silver, said the event aimed to help people lament and begin healing through prayer. In Southern California, The Table UCC of La Mesa held a prayer vigil inside its sanctuary Thursday night, welcoming about 100 people to come together and remember those affected by the shooting. In St. Louis, Peace United Church of Christ in Webster Groves, Mo., is one of a half-dozen area churches hosting vigils.
The incident also caused some pastors to reconsider the security of churches. The Rev. Nicholas Hood III, a Detroit pastor, spoke with a reporter about keeping members safe, but also keeping churches accessible to those, including strangers, who come to hear the Gospel.
A church in Iowa, Congregation United Church of Christ, was already planning to show a free screening of the movie "Selma," which depicts the 1965 Civil Rights Era march in Alabama. Congregation UCC in Newton is teaming with two other local churches to show the film in hopes of opening a conversation on race in America today. The Rev. Jessica Peterson and her colleagues believe that racism has not been fully eradicated from the American fabric.
"Great strides have been made in eliminating discrimination based on race, and we should celebrate those who went before us, those who continued to press on even in the face of extreme violence that sought to silence their voices," Petersen said. "Though great strides have been made, tragically, racism continues to be alive and well throughout our nation. Racism touches the lives of everyone in this nation, [and] of everyone in this community."
---
Related News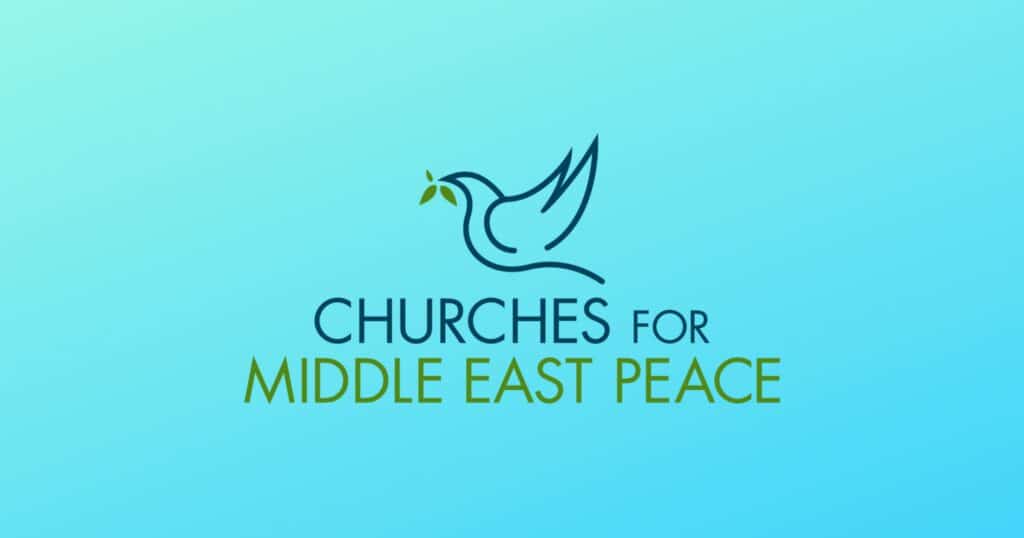 The following statement was issued Dec. 2 by Churches for Middle East Peace (CMEP), of which...
Read More