As Toilet Paper Pyramid goes up on Long Island, so does awareness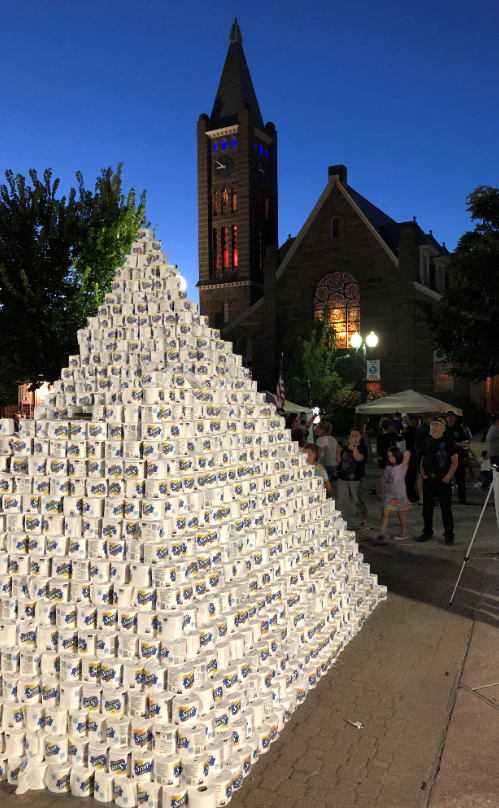 As a pyramid of toilet tissue took shape in the street outside a United Church of Christ sanctuary in Long Island, N.Y., it drew the attention of scores of people in the local community – to the growing structure rising from the ground on July 19, and to very real issues of homelessness and domestic violence.
The Congregational Church of Patchogue had an ambitious goal, hoping to collect 25,000 rolls to construct the world's largest toilet paper pyramid – to snag a spot in the Guinness Book of World Records, as it helped numerous charities in its community.
"It takes a village to raise a pyramid," said the Rev. Dwight Lee Wolter, pastor of the Congregational Church. "Over 1,500 people—workers and donors—contributed to this effort to provide toilet paper to homeless veteran and domestic violence shelters. Over 15,000 rolls were ultimately collected for this communal effort without corporate or foundation support. And we noticed, by the way, the moon atop the pyramid that appeared like a celestial benediction."
The congregation and interfaith community partners affirmed the pastor's belief in people power. Toilet paper was donated both by the truckload and one roll at a time, but those engineering the effort to get the pyramid up (and down) in four hours during a local street festival, "Alive After Five," simply ran out of time.
"Thousands of rolls were next to the pyramid that did not make it into the pyramid," Wolter said after the effort ended promptly at 9:00pm so police could reopen the area to traffic. "I knew that time would be an issue. Live and learn.
"But we reached thousands of millennials who came to the festival for fun, food, music, dancing, saw the pyramid, and stopped to listen and learn," he continued. "We sold rolls for $1 each so they could be part of the 'pyramid of hope, help, love and change.'" $500 in seed money that will used to buy toilet paper for next year's attempt.
Wolter is proud of volunteers both young and old who made the pyramid possible, and of how a number of different local organizations came together to show love to their neighbors in need.
"Toilet paper cannot be placed in any government (and many other) grants requests because it is considered a luxury," Wolter said. "Toilet paper is also a 'hot item' at food pantries, soup kitchens and other charitable sites and organizations. All of it used to build the pyramid was immediately donated to the above-mentioned causes and sites."
---
Related News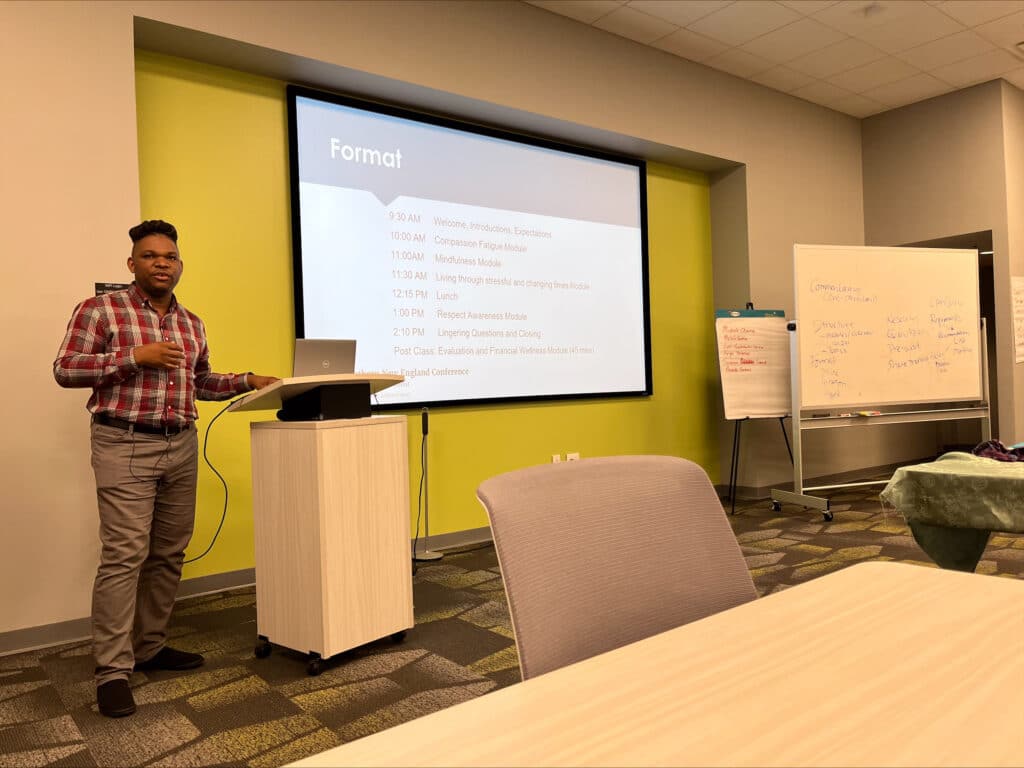 Sometimes it seems that hardly a day that goes by when news headlines don't include a story...
Read More