New York Sanctuary Caravan to bear witness, offer assistance to migrants on both sides of the U.S. border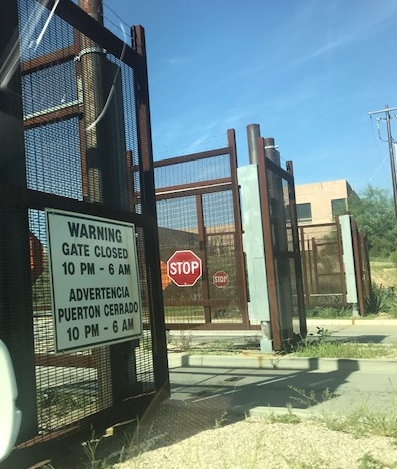 Two UCC ministers, part of an interfaith delegation from New York City's New Sanctuary Coalition (NSC), are traveling to San Diego this week to learn more about what people fleeing Central America are facing when they arrive at the border, and to offer assistance to clergy, congregations and organizations along the United States border with Mexico that are currently serving migrants looking to better their lives in the U.S.
The Rev. Kaji Douša, who pastors Park Avenue Christian Church, and the Rev. David Telfort, who serves Lafayette Avenue Christian Church, are two of eight clergy and lay leaders in the New Sanctuary Caravan, a campaign created by the New York coalition to counter the violence and fear migrants often experience, with welcome and support. Pastors of three UCC congregations in the San Diego area will be hosting the delegation in their homes over the next few days.
"We'll be in Tijuana meeting with organizations that serve migrants as they cross, working to set up relationships to help bring our pro se clinic to support the migrants as they represent themselves making asylum claims," Rev. Douša said. "Conditions change every single day, especially as the U.S. and Mexican administrations change their policies every day."
The delegation arrived in California the day after U.S. Customs and Border Patrol Agents fired tear gas on a crowd of migrants, primarily Honduran women and children, attempting to get through a border fence near Tijuana. The Coalition, in a Facebook post, denounced the November 25 attack on defenseless families and the U.S. action to suspend border crossings at the San Ysidro port of entry entirely on Sunday. 
"The Trump Administration creates a dangerous and chaotic situation by closing a legal port of entry then lays in wait to teargas children. Migration is a right," it states. "Closing borders on people trying to seek asylum not only goes against international and domestic law, but it is deeply immoral."
The UCC also condemned the use of violence against people seeking safety and protection which occurred as the Trump Administration tries to get Mexico's incoming government to agree to a new border policy that would require asylum seekers to wait in Mexico while their claims move through U.S. courts. President-elect Andrés Manuel López Obrador takes office December 1. 
More than 8,000 migrants from Central America hoping to seek asylum are at the border in Tijuana, many arriving in the last several days as part the caravan through Mexico. But Customs and Border Patrol Agents at the San Ysidro port of entry process less than 100 claims daily.
The Sanctuary Coalition leadership hopes to speak to members of the Central American caravan, as well as migrants who have been at the border for weeks waiting to present themselves to Customs and Border Patrol (CSP). The delegation will meet with local organizing groups in the San Diego area on Tuesday, Nov. 27, and in Tijuana on Wednesday, Nov. 28.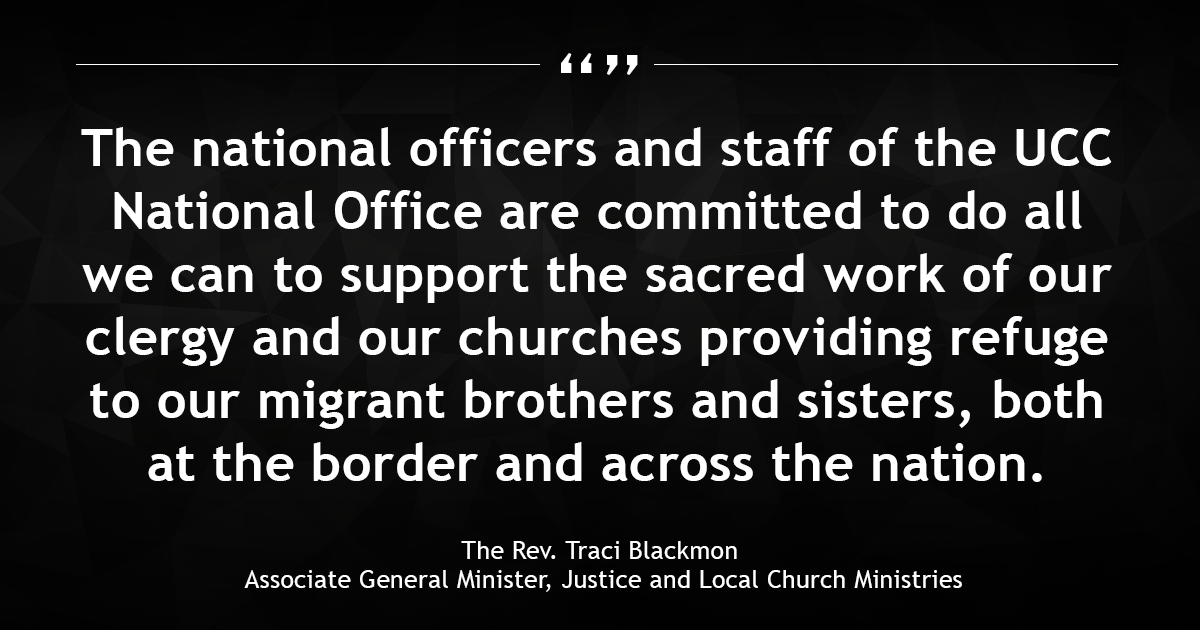 The Coalition hopes the Sanctuary Caravan will be a long-term effort with a physical presence on both sides of the border. The project includes a clinic on the Mexico side helping people prepare to present themselves to CBP; U.S. citizens who will accompany those crossing the border to witness and wait for them to be released; and volunteer networks to help them connect with organizations and resources that will continue to offer safety and support.
"The denomination's national officers and staff of the UCC National Office are committed to do all we can to support the sacred work of our clergy and our churches providing refuge to our migrant brothers and sisters, both at the border and across the nation," said the Rev. Traci Blackmon, associate general minister of Justice and Local Church Ministries.
NSC was conceived by the New York faith-based and social justice communities, creating a family of citizens and immigrants, bound by a love of humanity and mutual respect. For over a decade NSC has created community and safety through its accompaniment program, pro se clinic, popular education series, and activism. NSC believes migration is a right, and the Sanctuary Caravan is a manifestation of their core values.
"We encourage congregations to consider sending delegations to the border to accompany and support the asylum seekers," Douša said. "More information can be found at www.sanctuarycaravan.org/faith where we're inviting people to sign our faith statement."
---
Related News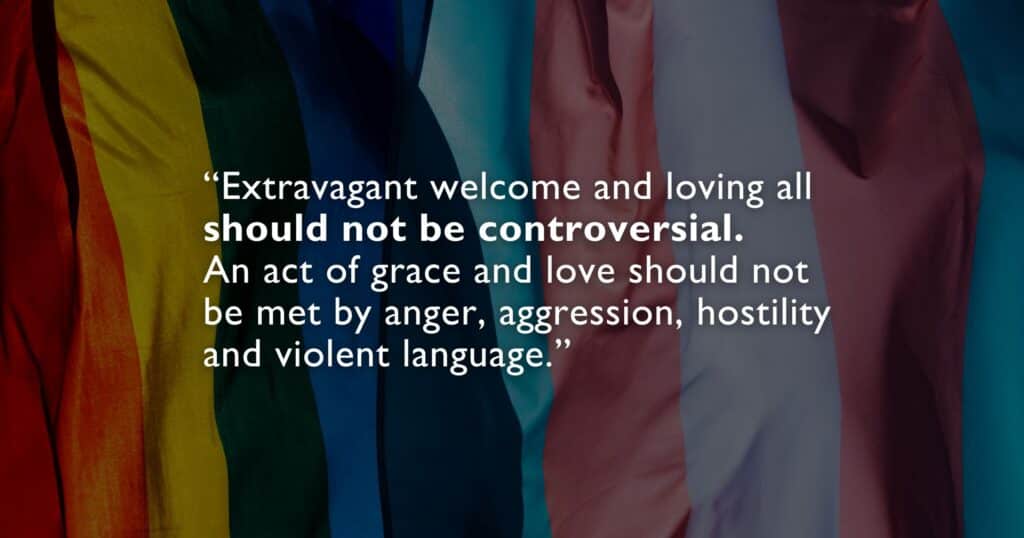 The United Church of Christ National Officers and the Conference Minister of the South Central...
Read More