New York church shares gifts of kindness leading to Christmas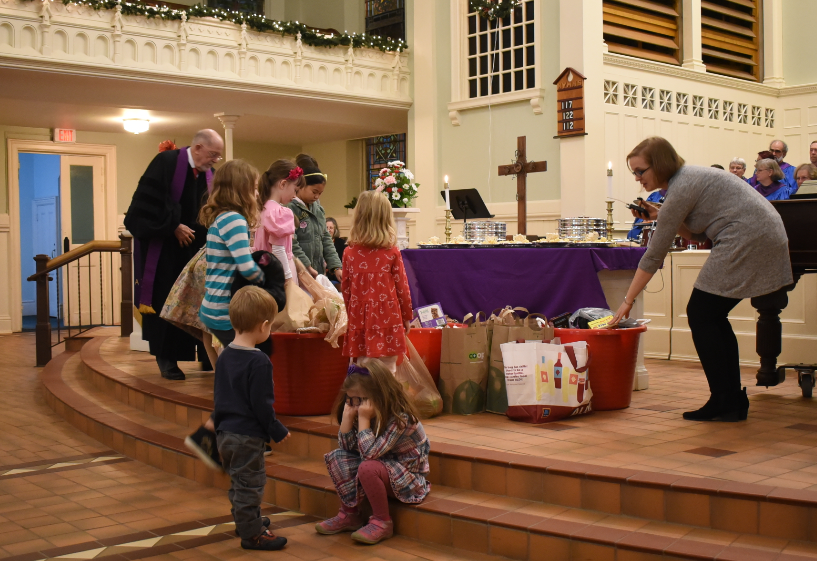 A Syracuse, New York congregation will be sharing God's love with others during Advent and beyond through small gifts called Random Acts of Kindness bags. With items contributed by church members and assembled by both children and adults, the bags are offered in person to homeless people in the community.
"Syracuse, N.Y. is cold and gray for much of the winter season, so the gift of warmth and nourishment and basic necessities for personal hygiene may be welcomed as a ray of light by those in our community who are often relegated to the shadows," said Kim Looney, Director of Children, Youth, and Family Ministries, Plymouth Congregational Church, United Church of Christ. "The Random Acts of Kindness Bags are a simple way for our congregation to say, 'We see you. You are a beloved child of God' during this Advent season."
It's a ministry of compassion introduced to the church community three years ago by one of its members. Through a Giving Tree set up in the back of the sanctuary, items are collected to fill the Random Acts of Kindness (RAK) bags. During the Advent celebration on December 4, the items were blessed. After worship, the children helped separate out the donations of travel sized toiletries including soap, hand sanitizer, toothbrush and paste, and tissues. They also include a hat, gloves, socks, hand warmers, granola bars and water.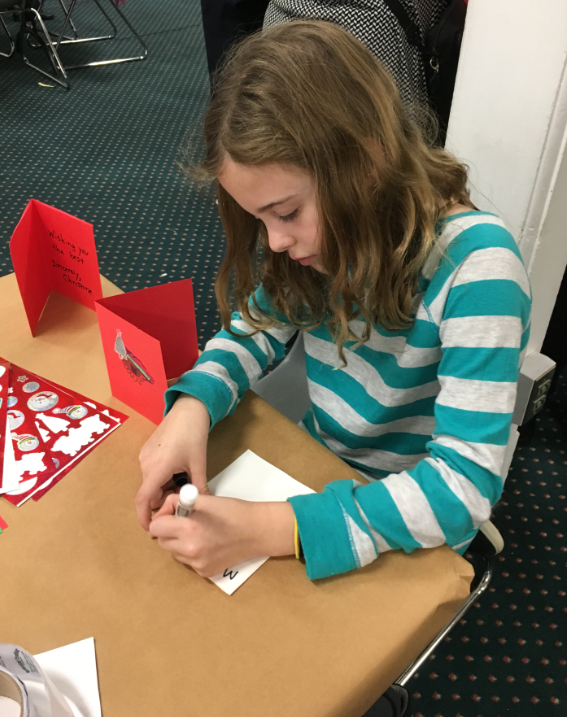 "We also encourage everyone to make homemade cards with inspirational messages on them to be included in the bag," said Charlottee Vallejo, who began this ministry with her partner and has seen it flourish at Plymouth. "We want to let the individuals know that they are cared about and loved by people in their communities. That they matter."
The RAK project got started at the church when the Christian Education Board donated the funds to make 30 bags in 2016. Vallejo and Laura Masuicca originally introduced the idea to the congregation the year before in hopes of getting help distributing RAK bags they made in more areas throughout Syracuse and surrounding communities. The pair started gathering gloves and hats for homeless people in 2014 after being approached for help on street corners. Each year since, the ministry has grown.
"Although we are a small mission that makes and distributes only 50-100 bags a year, when we can help out other local groups in Syracuse with bags to reach those we don't find ourselves, we do," Vallejo said. "We also encourage as many people that we know to carry at least one RAK bag in their cars so that they have it ready when they encounter someone in need."
"I find it a nice opportunity to use this service to take a moment and have a brief, but respectful conversation with the homeless people I encounter," Vallejo continued. "I ask them what items would help them the most and give them the chance to make their own decisions about what I give to them when choices are available. I have always been treated with the same respect that I give. I have been given many verbal blessings in return for these bags."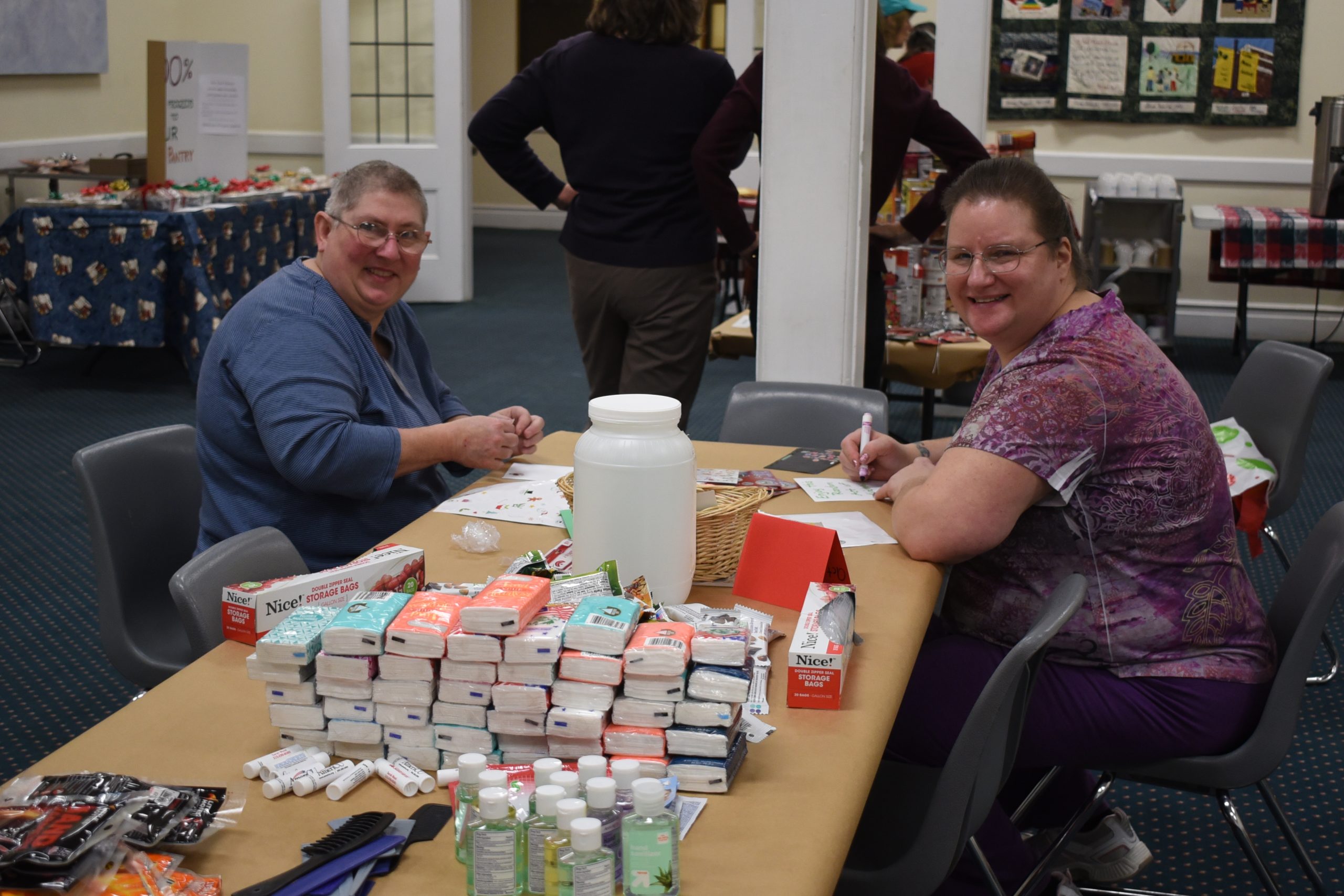 This year almost two dozen complete bags were assembled by the Advent team, with protein items, snacks and water, as well as hats, gloves, socks, toiletries and small clean-up kits. Several others, missing a few items, are almost complete. Last year, they offered fleece blankets too.
"Advent is the perfect time to prepare for and remember the true meaning of Christmas as we await the birth of our savior. It is the beginning of the season of giving —  giving of one's self to another through love, the gift of warmth, compassion, and acceptance — and to share with others like Jesus taught us," said Laura Masuicca. "These bags also show our young people a tangible way to see how you can reach out to another less fortunate in a helpful way that actually makes a small difference in the recipient's life immediately."
"Jesus comes as a light into the world and calls us also to be light," Looney said. "Light brings people out of the shadows and illuminates the humanity in each of us."
---
Related News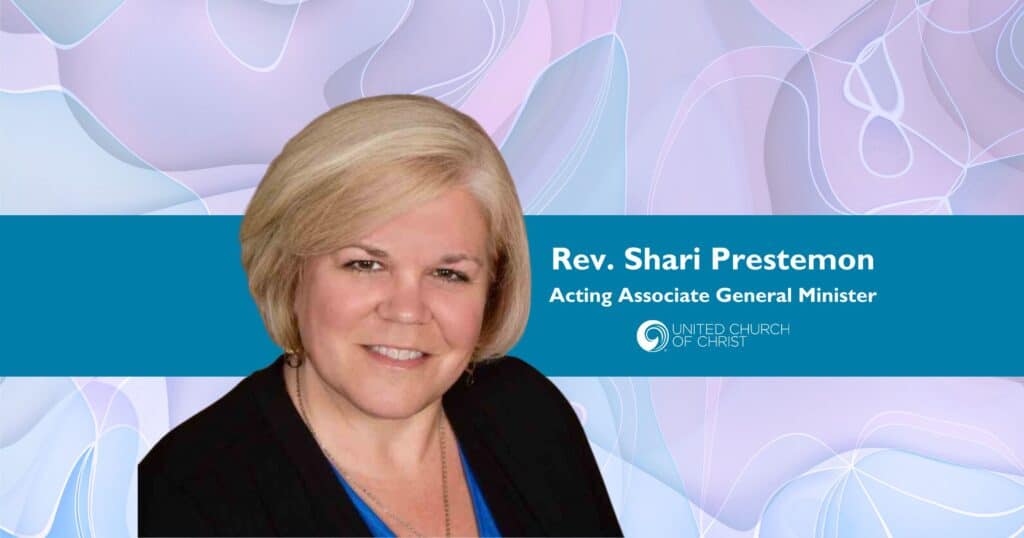 A new United Church of Christ national leader has been called. The UCC Board voted in a...
Read More