New leaders for Faith INFO, CARD committed to support, resources for UCC Local Churches
 Two ministries critical to the support of the Local Church in the United Church of Christ are celebrating new leadership.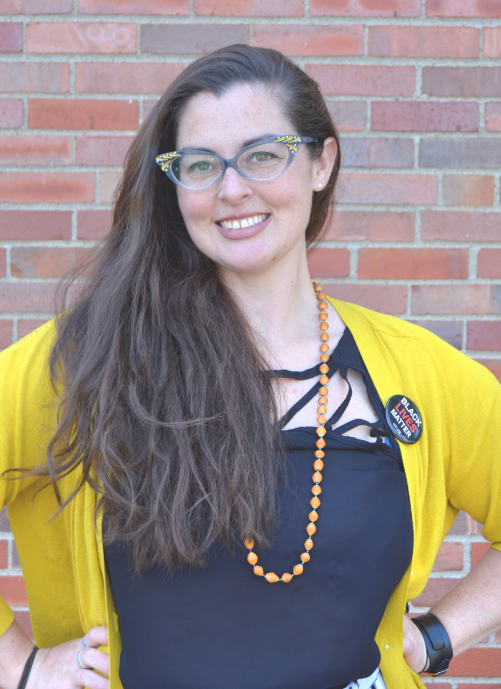 On April 4, the Rev. Chris Davies was promoted to lead Local Church Ministries' Faith Education, Innovation and Formation (Faith INFO) ministry team. Realigned in September 2018, Faith INFO combined the Faith Formation team and the Congregational Assessment, Support and Advancement team (CASA) into one unit focused on the local church.
"Rev. Chris Davies was an instrumental voice in this restructuring, and she has continued to demonstrate grounded and yet cutting edge visioning for the Church in this present day and the evolution of the Church to come," said the Rev. Traci Blackmon, associate general minister, UCC Justice and Local Church Ministries. "I am certain her leadership will help position the National Setting to address in practical ways the spiritual needs and public witness of the local church."
As team leader, Davies is dedicated to the support of UCC communities of faith, as they have been, as they currently are, and as they vision themselves into the future. Faith INFO is about equipping local congregations with resources, like workshops and webinars, to teach and to preach for all ages; and curating and creating new materials.
"The Faith INFO Team is now fully staffed and positioned to provide greater support and collaboration with our local churches," Blackmon continued. "With revived attention to youth and young adults, robust worship expressions through liturgy and the arts and focused attention to congregational support and partnership, this team is strong."
"I am thrilled to lead this team and inspired by the work that is already happening," Davies said. "Faith Education, Innovation, and Formation is to be for the local church what MESA so effectively does for ministers, and we will be living into that call through Synod and beyond!"
Davies first joined the UCC National Staff in February 2016, as the coordinator for CASA in Local Church Ministries, serving to support the denomination's 5,000 congregations in witness, outreach and welcome. In that role, she has reworked the grant process for New and Renewing Spiritual Communities to be more equitable and attentive to justice. Davies also co-founded Church Building and Loan Fund's Adese Fellowship to support faith-based entrepreneurs in their work from a theological perspective.
A Connecticut native, Davies is a graduate of Smith College and Andover Newton Theological School, where she earned both a Masters of Divinity and Doctor of Ministry. Before her call to Cleveland, she previously served as associate pastor at Wapping Community UCC in South Windsor, Connecticut. A lifelong member of the UCC, she has also served as a member of the Connecticut Conference Board of Directors, volunteered at the Silver Lake Conference Center and with the ONA Coalition, and served as a delegate to General Synod.
Davies is also the founder and curator of "Queer Clergy Trading Cards," a project bringing visibility to queer clergy, using humor and irreverence to help change the conversation highlighting the common awe (and absurdities) in faith work. She is passionate about justice and Jesus.
"I love Jesus in so many ways: liberation, comfort, joy, challenge, and hope for this life and the next, Davies said. "And I want the message of faith and the gospel story to be a force for possibility, hope, and world change towards the kindom of God for the children and grandchildren of my sisters and I. Leading Faith INFO is my way of helping hold that possibility: in justice, faith, hope, and care, for all the generations out from here; believing that we CAN get closer to the world God imagines for us all."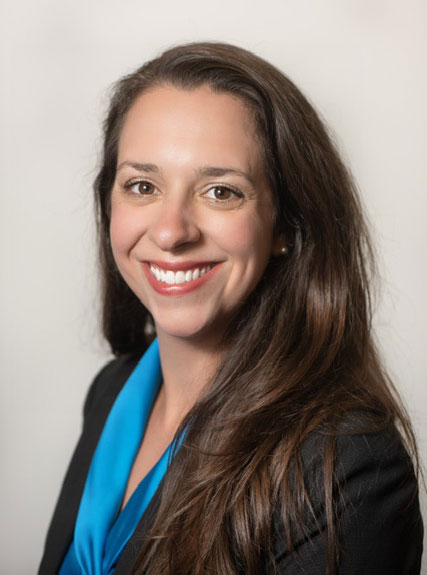 Learn more about the Faith INFO team. 
The UCC's Center for Analytics, Research and Data (CARD) is currently immersed in the production of the 2019 Yearbook and designing research projects that will happen in conjunction with June's General Synod under the direction of Erica Dollhopf, who joined the National Setting staff last fall.
"I am elated Erica Dollhopf has joined us as Director of CARD," said the Rev. John Dorhauer, UCC general minister and president. "Erica has extensive research experience, has authored a number of publications, and has presented to many audiences. She is also deeply involved with the upcoming Faith Communities Today (FACT) 2020 survey development."
"One of our priorities since I started has been to increase our focus on original research," Dollhopf said. "With our talented staff and abundance of data, we have the potential to generate insightful reports to help local churches and clergy navigate the unique challenges of 21st century ministry. I am excited to be leading CARD because the team is known for innovation and excellence in religion research."
Before joining the United Church of Christ, Dollhopf served as a visiting assistant professor at Hartford Seminary and with the Hartford Institute for Religion Research. She also acted as consultant and senior research associate with the Association of Religion Data Archives (ARDA). In that role, she worked with a number of denominational leaders to connect them with data that helped inform and direct their ministries.
Dollhopf has a Ph.D. and M.A. in Sociology from the Pennsylvania State University and an M.A. in American Studies from Lehigh University. She has extensive experience working at the intersection of applied research and congregational life and currently chairs a committee with the Religious Research Association (RRA).
She began building her research career at Pennsylvania State University and worked as a Data Scientist at LawyerMetrics in Bloomington, Indiana while pursuing her Ph.D. She also has substantial education experience and still teaches at Hartford Seminary.
Dollhopf assumed her new role on September 4. She and her team are also working on surveys and focus groups around the UCC's National Asset Mapping Project and preparing for the 2020 U.S. Religious Census.
"I have long supported the UCC's mission and values of extravagant welcome for all of God's people and have read the UCC's Daily Devotional every morning for the last decade," Dollhopf said. "I am deeply committed to serving local congregations and clergy and honored to combine this with my passion for data and research as the director of CARD."
---
Related News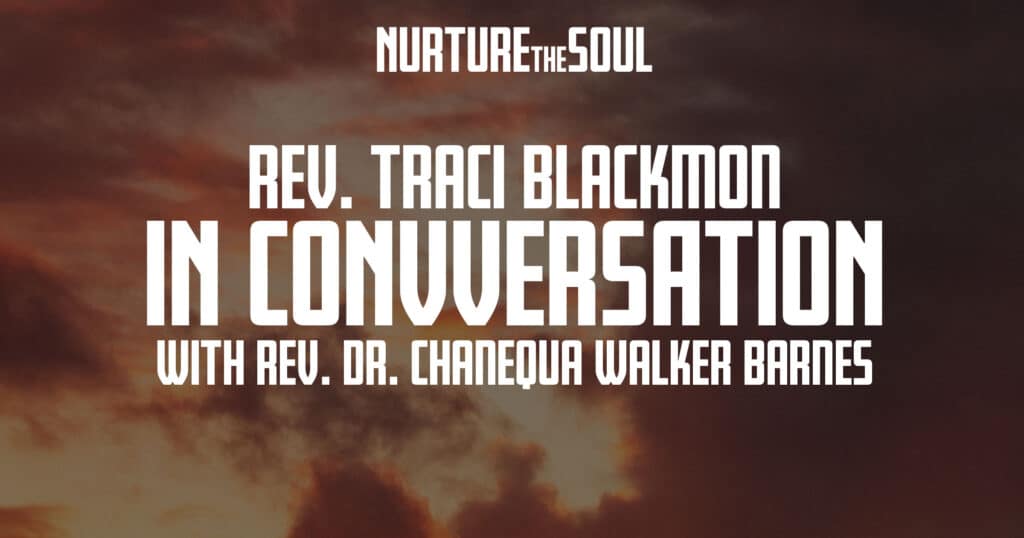 The impact of trauma and the need for self-care are vital -- and sacred -- topics for the...
Read More