New hires add further depth to UCC national setting program staff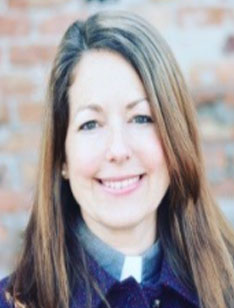 The United Church of Christ national setting is growing, with the addition of several program staff hired to better serve the needs of local churches around the country.
Justice and Local Church Ministries has welcomed three new team members. The Rev. Sarah Lund joined the staff on April 16, as the new Minister for Disabilities and Mental Health Justice.
In a part-time position on the Health and Wholeness Advocacy team, Lund will be working closely with the Rev. Michael Schuenemeyer. An authorized minister in the United Church of Christ and Christian Church (Disciples of Christ), Lund has over 15 years of professional experience serving the church in various roles as a congregational pastor, judicatory leader, and seminary senior administrator. She holds degrees from Trinity University (B.A.), Princeton Theological Seminary (M.Div.), Rutgers University (M.S.W) and McCormick Theological Seminary (D.Min.), is author of Blessed are the Crazy: Breaking the Silence of Mental Illness, and has served on the UCC Mental Health Network Board of Directors since 2013. An Open and Affirming Consultant for the Indiana-Kentucky Conference, Lund also serves as pastor of First Congregational United Church of Christ in Indianapolis. 
"Joining the UCC national staff to serve in this new role is a dream come true. I'm excited to serve with the Health and Wholeness team led by the inspiring Rev. Mike Schuenemeyer as we seek to serve congregations doing the important work of justice locally that changes the world," Lund said. "I look forward to collaborating with all levels of the church, especially to strengthen the areas of disabilities and mental health justice, as we live out our covenant and commitment to build a just world for all."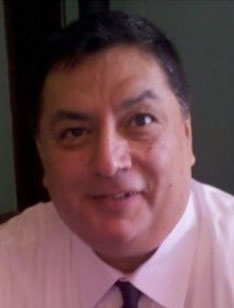 Roberto Orcha is another new member of Justice and Local Church Ministries. He joined the staff on May 16, serving as Program Associate for Congregations of Color.
Orcha holds a degree from Andover Newton Theological School (M.Div.) with Certificates in Ethics and Social Justice; and for Spiritual and Pastoral Care. He served most recently as lay pastor for Lake View Congregational Church, an Open and Affirming Congregation in Worcester, Mass. Previous to that, he served as Outreach Minister for Worcester Fellowship, an out-door ministry to the homeless, the economic poor and marginalized communities. He has over 30 years' experience in the areas of Latinx, Communities of Color, LGBTQA+ and cross-cultural ministries.
Raised Roman Catholic as a child, Orcha said he experienced his faith formation with Metropolitan Community Church (MCC). He joined the UCC in 1999, attracted by the denomination's stated commitment to justice and love of neighbor as Jesus taught his followers. "I'm just a guy who loves Jesus, for who and what Jesus represents, and the Christ, which I believe, is found in each one of us. This Jesus was a person of color who dared to share radical love for his neighbor and challenges us with the expanded definition of who our neighbor is.
"What I'm looking forward to the most, being CASA's Program Associate for Congregations of Color, is the opportunity of relationship building and finding common ground in the ways we can share and express ourselves in worship and living with each and with God as Church, and how we do church to welcome," Orcha continued. "All who enter in, and all who we reach out to through the fullness of sacred hospitality, what we call extravagant welcome of the UCC."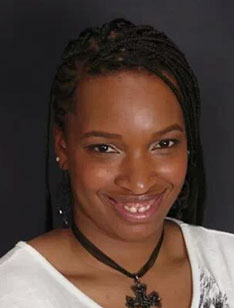 The Faith Formation Team of Justice and Local Church Ministries will be welcoming the Rev. Trayce Stewart to the position of Minister of Youth and Young Adult Engagement on June 1. Stewart comes to the UCC from the Disciples of Christ, where she most recently planted Second Chance Christian Church in Columbus, Ohio. She has also worked and consulted with church planting teams across the state, and has much experience working with youth and young adults and their leaders both inside and outside the walls of the church.  Stewart holds degrees from Christian Theological Seminary (B.Ed./M.Div.). 
"I was drawn to this position and the UCC to be able to work for an organization that takes seriously the call to join faith and action," Stewart said. "I am excited to be working with others who see the value of youth and young adult ministry in a time when those generations have been negatively labeled and/or pushed out of the church and told to wait their turn. In the church and the wider society, we see a rising consciousness – a 'wokeness' – calling for change to take place on multiple fronts. I get to be a part of that work in a small way here."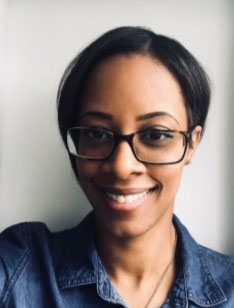 On April 16, Keren Johnson-Sims joined the Office of the General Minister and President, as part of the Office of Philanthropy, Technology, Identity & Communication (OPTIC) team. Johnson-Sims is the UCC's new Social Media Coordinator. A Cleveland State University graduate with a B.A. in Public Relations and a minor in Journalism, Johnson-Sims has experience building and managing social media profiles and implementing digital marketing and social media strategies. "I've been here for a month and I absolutely love it. Everyone is so welcoming and helpful, I wasn't expecting so much love and support, but it's made my transition and on-boarding process something very special. So far, so good! I am so thrilled to be here and I am excited to help out wherever I can."
---
Related News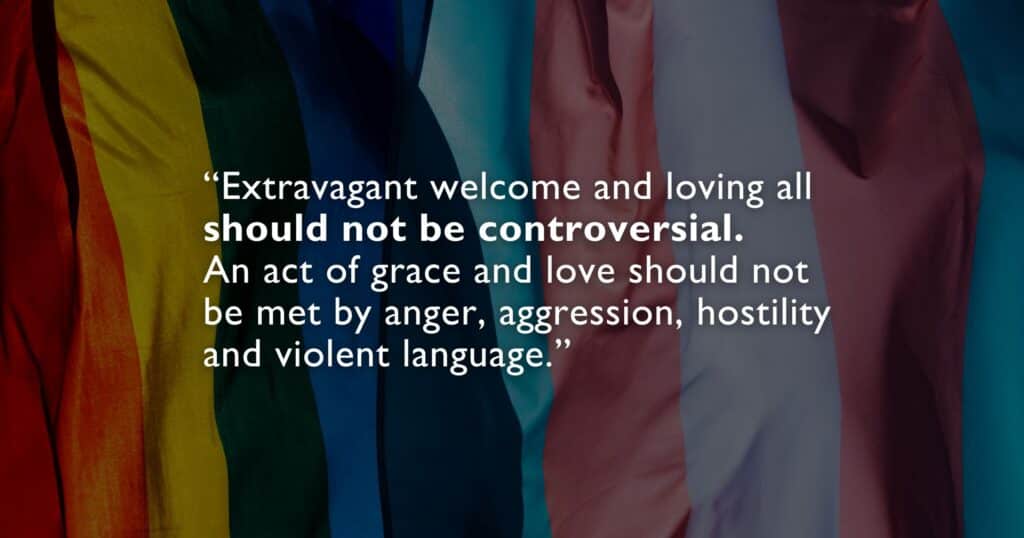 The United Church of Christ National Officers and the Conference Minister of the South Central...
Read More