New version of Bible draws presidential testimony, TikTok whimsy
A testimonial and a TikTok clip introduced a new translation of the Bible to United Church of Christ delegates July 16.
The New Revised Standard Version, Updated Edition comes out Nov. 18. General Minister and President John Dorhauer urged General Synod delegates, visitors and everyone in the UCC to consider getting a copy.
Known as the "NRSVue" for short, it is a joint project of the National Council of Churches, of which the UCC is a member, and the Society of Biblical Literature.
In a 4-minute video during a Synod plenary session, Dorhauer called it "the most accurate translation of the Bible in the English language, adhering to strict guidelines established by the most up-to-date scholarship available to us."
'Everywhere I travel'
Rigorous attention to original texts has been a hallmark of all Revised Standard editions for generations, Dorhauer said. This makes each new version "among the most utilized by our seminaries, by our clergy, by our houses of worship, because of its objectivity and reliance on accuracy and scholarship."
Dorhauer started using the current NRSV – and its predecessor, the Revised Standard Version – decades before his current term as NCC Board president.
"I bought my first copy of the RSV as an entering student at Eden Theological Seminary in 1985, and I still have that in my office and in use," he said. "Shortly after that, the NRSV came out and refreshed the translation, [maintaining] rigorous standards and ensuring that the text would keep abreast of evolving and emerging scholarship.
". . . My preaching Bible, the one that I've held for all 33 years of my ordained ministry, remains my very well-worn, much-used copy of the NRSV. And I keep a pocket edition on my desk or in my briefcase everywhere I travel."
'Which Holy Bible?'
Then came a whimsical TikTok minute, featuring a Rhode Island minister talking to himself.
Two images of the Rev. Timoth Silvia, senior pastor of Newman Congregational UCC, Rumford, ping-ponged back and forth of the on the screen, right then left. His conversation started like this:
"Hey, what are you reading?"
"The Bible."
"Cool. Which one?"
"The Holy Bible."
"Yeah, but which Holy Bible?"
"What are you talking about? There's only one Holy Bible."
"Actually, there are many versions of what we know to be the Bible…"
Silvia's Tik-Tok passion eventually spilled over as he looked forward, in rapid-fire fashion, to a new Bible…
"…drawing on the wisdom of a wide variety of scholars from an array of ecumenical traditions, taking into account the new textual evidence, historical insights, new research that's seeking to provide the earliest meaning of the ancient text in an easy-to-read-and-understand English translation."
"You seem pretty excited about this."
"I am. The idea of having the latest and greatest, more accurate, updated edition is very exciting."
Dorhauer closed by encouraging people to learn more about the Bible at the NCC's Friendship Press website. Preordering starts Sept. 9.
He said the NRSVue "will once again reflect our commitment to ignore political, theological or social pressures in order to render an honest and accurate reading of the text."
---
Related News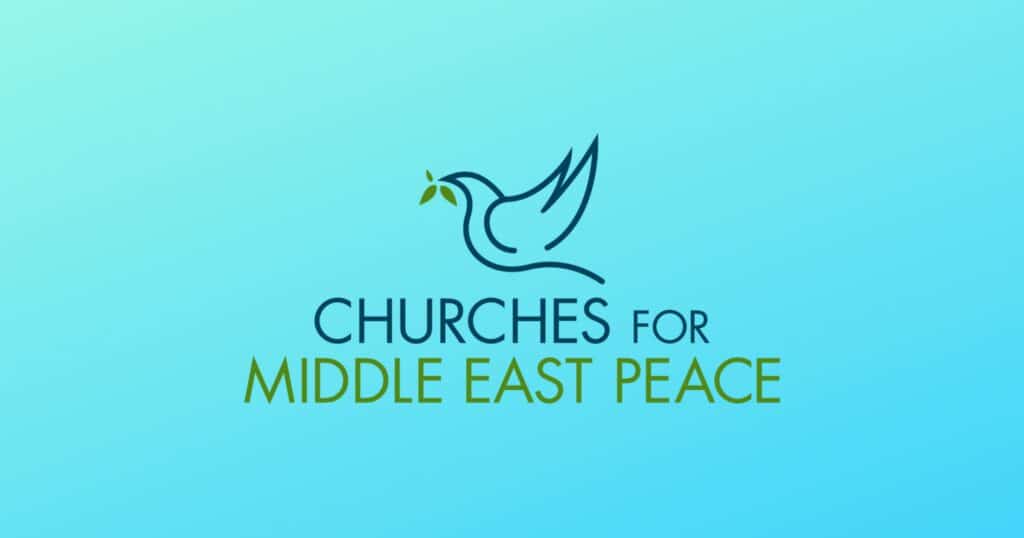 The following statement was issued Dec. 2 by Churches for Middle East Peace (CMEP), of which...
Read More