New ONA director, Global Ministries exec among recent hires
The new year has seen many new staff settling in and joining the United Church of Christ's national ministries.
The Open and Affirming Coalition named a new executive director. Global Ministries welcomed a new area executive for Southern Asia. And many other ministries gained new colleagues, including several clergy members.
The Rev. Katrina Roseboro-Marsh
Executive Director, ONA Coalition
The ONA Coalition announced the Rev. Katrina Roseboro-Marsh as its new executive director Feb. 15. She is the first Black woman to head the coalition.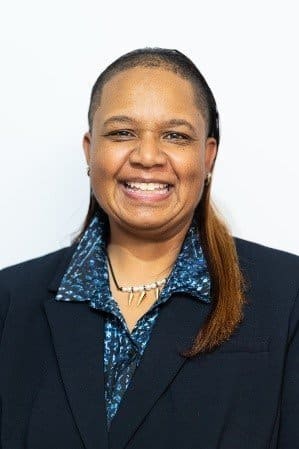 "I am honored and excited for this opportunity," she said. "I realize how important my selection is, and I recognize the magnitude of what this opportunity will mean for the LGBTQIA+ community. I accept this challenge because the coalition has laid the sturdy groundwork to make its next steps forward in reimaging and revisioning, with regeneration as a goal."
Roseboro-Marsh has more than 16 years of experience as a clinician. Her particular focus has been working with clients who identify as LGBTQIA+, as well as those who also identify as African American with an active religious and/or spiritual practice.
"We are excited to welcome Dr. Katrina to our team because of her unique voice, energy and experience," said search committee chair and Coalition Leadership Team member the Rev. Derek Terry. "With the current attack on queerness in schools and communities across the country, we feel an obligation to protect and ensure the rights of the LGBTQIA+ community.
Terry added that "while some work to erase the experiences of BIPOC people from the pages of history books," Roseboro-Marsh will "increase our advocacy work through an intentionally more intersectional approach."
Roseboro-Marsh holds a bachelor's in psychology, a master's in social work and an interfaith doctor of ministry in clinical education for pastoral ministry from Hebrew Union College – Jewish Institute of Religion. She currently is completing her dissertation for a second doctorate in clinical psychology.
Roseboro-Marsh is ordained clergy and holds ministerial standing with the Christian Church (Disciples of Christ) and the Fellowship of Affirming Ministries. She is married to the Rev. Tana Roseboro-Marsh; they reside on the east coast with their Morkie, Xola Darling Roseboro-Marsh.
Sarosh Koshy
Area Executive for Southern Asia, Global Ministries
Sarosh Koshy joined Jan. 17 as Global Ministries' new area executive for Southern Asia.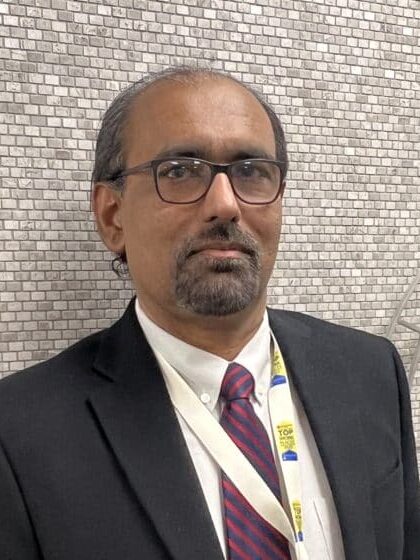 Koshy will serve as the region's major link to churches, ecumenical organizations, communities and other partners; provide pastoral care to and supervision of mission co-workers assigned there; and direct education and advocacy efforts on regional issues.
He has decades-long work experience with social action groups, faith organizations and social movements, both in India and the United States. His many involvements and associations include coordinating a youth-student ministry in Kerala, India, working with the departments of Interfaith Relations and Faith and Order of the National Council of Churches and serving as the executive director of Religions for Peace USA. Most recently, he had been a research consultant with the BTS Center in Portland, Maine.
Koshy has a close familiarity with the issues, people and organizations in South Asia, and has contributed to the theological discussion on the theme of mission with his book, Beyond Missio Dei: Contesting Mission, Rethinking Witness.
Along with work experience, Koshy earned a master's in Christian theology from the Union Theological Seminary in New York City, and his doctorate from Drew University.
Rachael Ward
Executive Director, UCC HIV and AIDS Network
Starting April 1, Rachael Ward will serve as the next team leader of gender and human sexuality justice and executive director of UCC HIV and AIDS Network.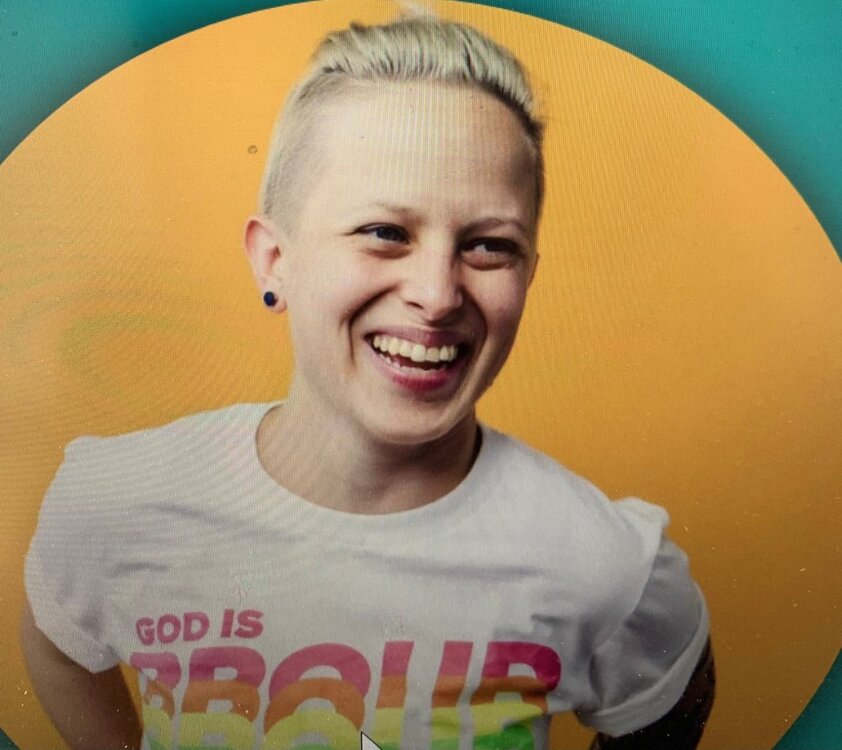 Ward is an authorized lay minister in the UCC and will complete their Master of Divinity and Master of Arts in pastoral care from Columbia Theological Seminary in May. They currently serve as ministry specialist of design and communication for Middle Collegiate Church in New York City. In addition, they co-founded the Atlanta Coalition of Affirming Ministries and currently have an exhibit about Atlanta LGBTQIA+ history on display at the National Center for Civil and Human Rights.
Ward works individually and in group settings with LGBTQ+ siblings in need of transformative spiritual care.
Many more join
Others who have recently joined the UCC National Setting include:
The Rev. James Fouther Jr. joined as generosity officer for the Philanthropy team March 16. He will assist in carrying out the major gift program/planned giving program of the national setting of the UCC, and hold primary responsibility for the solicitation of individual gifts of $10,000 or more for the UCC. His work will focus on the western Conferences of the UCC.
The Rev. Sarah Rentzel Jones began serving as Church Building & Loan Fund's regional mission interpreter for the west region March 1. In her role, Rentzel Jones will provide guided capital campaign services, stewardship campaign services and other services to regionally contracting Christian churches and UCC Conferences/Associations. She also will provide educational and other CB&LF products and services. Rentzel Jones most recently served as an Associate Conference Minister for the Iowa, Nebraska and South Dakota Conferences.
Kayla Berkey joined the UCC News team Nov. 16 as digital content specialist and has been gathering and reporting news and disseminating communication from the national setting to the wider church and wider world. She previously interned at a UCC congregation in Brooklyn, and has worked in communications for Mennonite Church USA and also for nonprofits focused on healthcare advocacy and housing justice.
Evan Pence joined the Center for Analytics, Research & Development and Data (CARDD) team Nov. 1 as research analyst. He will support the team's collection, maintenance and analysis of data for wider church use. This position also contributes to the research and report writing in collaboration with the director of CARDD.
Connor Butler joined the Cornerstone Fund as loan portfolio manager Dec. 1. He is responsible for managing the daily activities related to servicing the fund's loan portfolio and facilitating new loan closings and disbursements.
Ted McNamee also joined Cornerstone as investment portfolio specialist beginning Jan. 17. He will be responsible for delivering service to both internal and external clients and will provide assistance to the investment relationship manager. McNamee also will support a portfolio of business and actively solicit and service prospective and current clients to grow the fund's investment program.
Eileen Foreman joined the national ministries as part-time human resources coordinator. She will support the daily activities and projects of the HR office by providing a broad range of professional services, including recruitment and onboarding; employee engagement activities; time and attendance; legal compliance and HR reporting and electronic filing.
---
Content on ucc.org is copyrighted by the National Setting of the United Church of Christ and may be only shared according to the guidelines outlined here.
---
Related News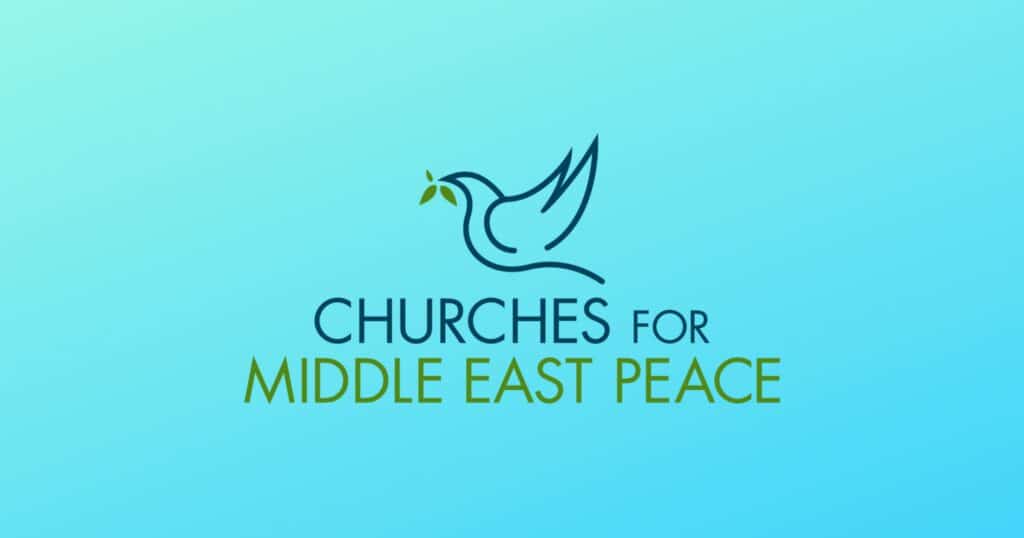 The following statement was issued Dec. 2 by Churches for Middle East Peace (CMEP), of which...
Read More