21st century study seeds new ministry ideas for church planters
An Ohio church funded in part by sales of local craft beer. A California church that you can't walk into, but instead attend virtually through your computer. A church that meets in a garden instead of a sanctuary.
These congregations are all real and vital, and those new ways of ministering in the 21st century were the topic of an ecumenical symposium as leaders of the United Church of Christ welcomed church planters and denominational staff to Cleveland to share an extensive research study which provided ideas for growing spiritual communities. Those church planters will take that information and use it to help grow ministries in their hometowns.
Church planters also helped inform national and conference staff about about their experiences so that denominations can better guide and support new ministries formed in the future.
"It's a refreshing day. I feel propelled," said the Rev. Ruben Duran, director for new church development of the Evangelical Lutheran Church in America (ELCA) and one of the symposium's leaders.
The two-day gathering on Oct. 27-28 was attended by about 60 people from the UCC and five other Christian denominations who serve as church planters, denominational staff and researchers.
For the last two years, the UCC, the Christian Church (Disciples of Christ), the United Church of Canada, the ELCA, the Reformed Church in America and the Presbyterian Church USA have worked with the Center for Progressive Renewal to track new ministries and new church initiatives.
The study examined 260 different ministries that were started since 2006 in the United States and Canada. Author and researcher Marjorie Royle compiled that information on current new church initiatives and dug deeper on what characteristics in particular help new ministries take root and grow.
One of the common observations among the litany of reasons outlined in Royle's report: new ministries are experiencing success in reaching a younger demographic.
"One of the significant findings from the research was [how] new ministries reached new generations and unchurched in much greater numbers than existing congregations," said the Rev. David Schoen of UCC Local Church Ministries. "The report also showed the variety of new ministries and congregations, the [growing] diversity of racial populations in new congregations, and the increased amount of time needed for new ministries to take hold."
"Even compared to a study 10 years ago, we are seeing something new coming from the ground up," Schoen said. "We are seeing new churches that differ from existing churches."
Royle said the study will be helpful in "informing those that what worked in the past [to plant or grow churches] doesn't always work today."
Attendees spent their time networking and learning from new church planters, web-based ministries, missional church leadership development and deeper discussions into the research data.
"There is a sense of affirmation because some of the insights we've had on new ministries are confirmed with the data," Duran said. "No one here knows exactly what the future is, but we understand it better because of the study, so now we can go forward and let those things develop day-to-day and trust the work of God."
The research results are featured online at www.newchurchstudy.org. Watch the symposium here.
---
Related News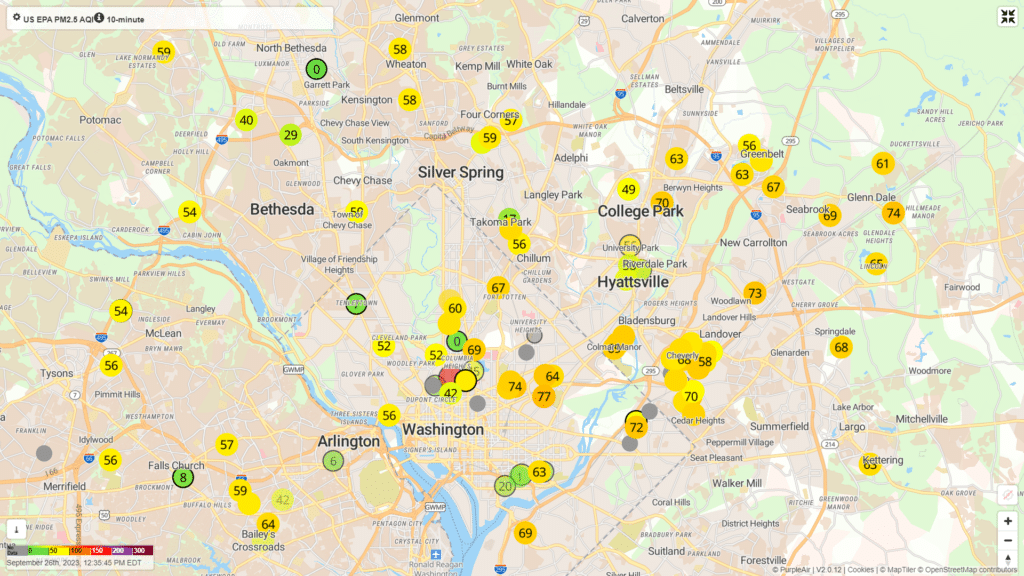 This summer, the United States experienced some of the worst days for wildfire pollution in...
Read More