New faith-based organizing center launches first three courses, certification program
The first-ever courses from a new faith-based organizing center are now available.
The Center for Lived Faith and Organizing is offering faith-based organizing certificate courses designed to equip congregations with the foundational elements of transformational organizing within a Christian faith lens. This program, a collaborative pilot project between the United Church of Christ and Eden Theological Seminary, is made possible through a generous grant from the Fetzer Institute.
"This is the newest and necessary opportunity toward helping to prepare our church for the tumultuous season that is with us and lies ahead," said UCC Associate General Minister the Rev. Traci Blackmon.
To get a certificate for organizing and social transformation, one will need to attend five sessions. Ten will be offered and the three spring courses have been announced:
"Tools For Congregations: Moving from Charity to Justice in Feeding and Housing Ministries." Saturday, April 22, 8 a.m.-1 p.m. (CST).
"Faith Organizing and Theories of Social Change." Saturday, May 20, 9 a.m.-2 p.m. (CST).
"The Gospel and The Abolitionist Framework." Saturday, June 3, 9 a.m.-2 p.m. (CST).
Each five-hour course is available to take either online or in-person and requires one hour of preparation work.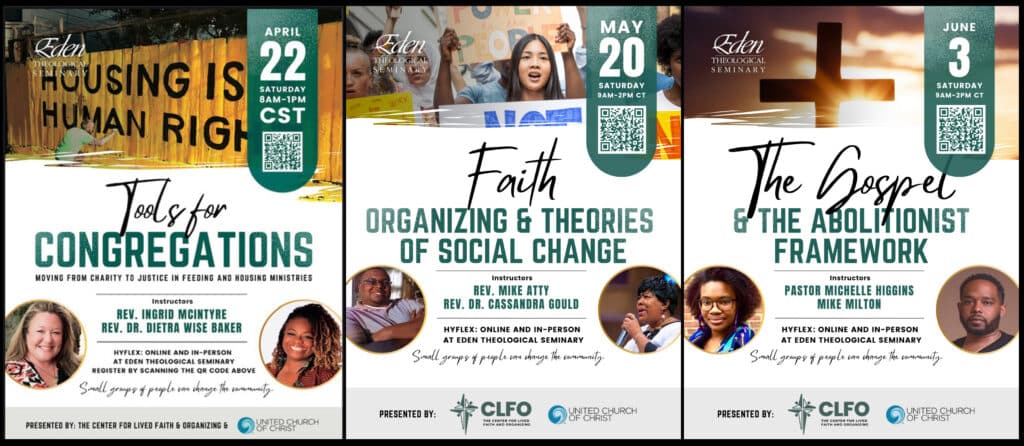 Embodied discipleship
Participants can attend as many sessions in which they are interested, but only must complete five to receive the certificate. Three new courses will be offered each semester, with the next set available in the fall.
"The goal is to advance embodied discipleship toward a just world for all," Blackmon said. "What is 'embodied discipleship?' It is the discipline of using the missional call of Christ to all believers as our framework for socio-political engagement in the world. It is the 'why' that guides our proclamations and protest."
Registration for the course is available here. UCC attendees can use the code UCC2023 to receive a 25% discount on individual classes or the five-session course, which includes certification. Discounts are also offered for group registration.
---
Content on ucc.org is copyrighted by the National Setting of the United Church of Christ and may be only shared according to the guidelines outlined here.
---
Related News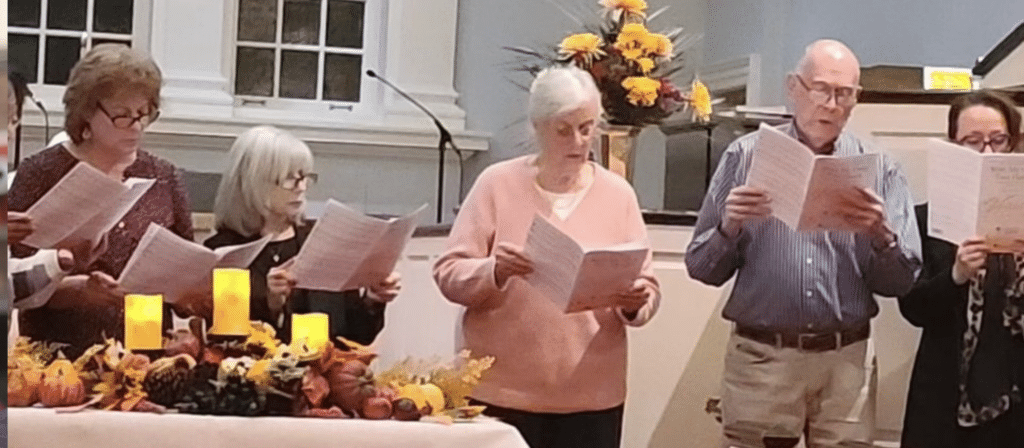 Many United Church of Christ congregations across the country participated in interfaith...
Read More