Nature's church: Outdoor Ministries builds back after pandemic years
The United Church of Christ Outdoor Ministries has faced some tough times in recent years.
But the resilient team that remains is dedicated to bringing nature's church back to life.
"The UCC Outdoor Ministries are a lot like a box of chocolates," said executive director Bill Bourdon, "as every conference has its own flavor. COVID really affected us across the board; we couldn't even function. But today we are rebuilding. We have lots of new people with new ideas."
It's this rebuilding that has offered opportunities to repurpose camp sites and grow the idea of what Outdoor Ministries can be.
"We lost about half of our camp directors in the wake of COVID," Bourdon said. "But we are excited about the new models of outdoor ministry that are growing in the place of what we had."
He pointed to several conferences across the United States as examples.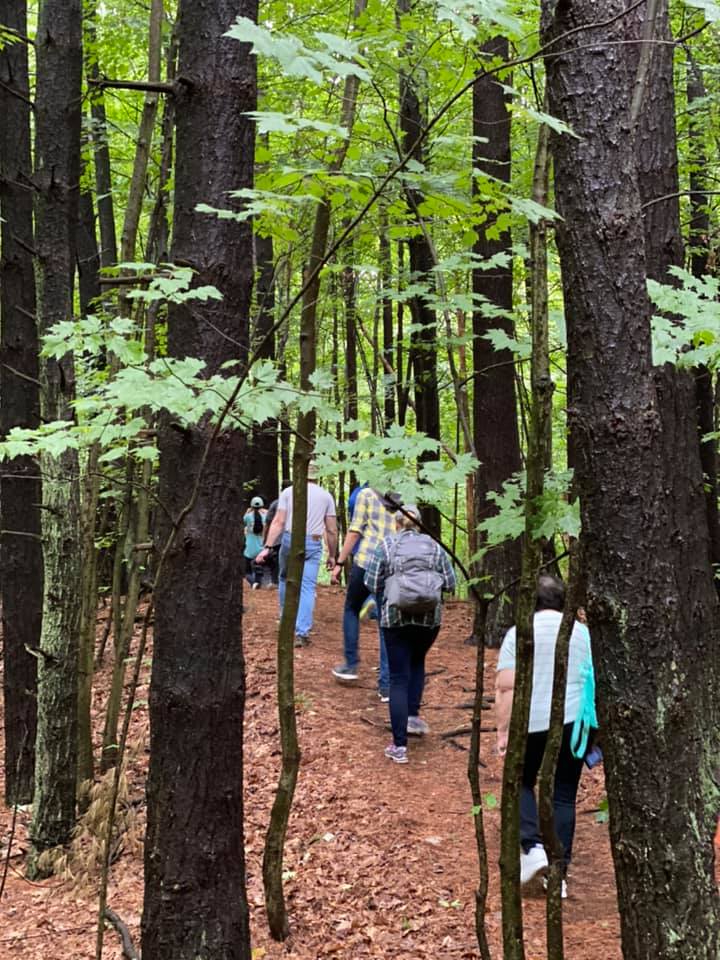 Camp-to-church pipeline
The Rev. Mary Nelson is the Transitional Conference Minister at the Missouri Mid-South Conference, and she said Camp MoVal is in the midst of a five-year redevelopment plan that began in 2021, after they had been closed for two years through the pandemic. Goals include increasing attendance, fundraising and weekend retreat group income for benchmarks.
"We've met our goals for the first phase of our plan, other than for the number of campers," she explained. "But the second year looks like we are on track, as the number of campers has increased."
Nelson is glad to see the numbers rising once again, as she feels camps are an important component of church life.
"I think Outdoor Ministries are incredibly important for the well-being of the church as a whole," she said, "in particular for leadership development. It used to be that church was a pipeline to camp, but what we're seeing today is that camp is a pipeline to bring people back to church."
Blossoming ministry
In the Minnesota Conference, a pre-COVID fire in the dining hall of its camp in 2018 brought to a head conversations about keeping the physical campground going — and in 2019, the Conference voted to close it, rather than spend the $4-5 million necessary to make it sustainable once again.
The Rev. Sheri Nelson, program director of the Minnesota Outdoor Ministries, said a new model of camp has evolved. "What this has done is let us use our entire state, not just one spot, for outdoor camps, retreats and youth ministry. It has opened up ways for other churches to participate with us."
This ministry has blossomed in the wake of COVID. A series of Zoom gatherings around Creation Justice has led to partnerships with other conferences, and in turn, the Great Lakes Creation Care Collaborative was born.
Six UCC Conferences are now involved, including Heartland, Michigan, Indiana-Kentucky, Illinois, Wisconsin and Minnesota. The group is hoping to encourage more conferences and individuals to join in healing and protecting all five Great Lakes — Superior, Michigan, Huron, Erie and Ontario — and their watersheds.
Nelson noted that an in-person retreat was recently held at Tower Hill Camp in Michigan. "And we've put together a calendar of events for moving forward."
Anyone interested in becoming involved can email her for more information about future meetings, resources and activities at sherin@uccmn.org.
A broader way of looking at Outdoor Ministries has brought their youth into more leadership roles around environmental justice, Nelson added. Many of these youth recently went to Washington, D.C. for a lesson in advocacy at the national level.
Top summer camps
Meanwhile, resurging attendance was highlighted across many UCC camps this summer, including two maintained by the Illinois Conference: Pilgrim Park in Illinois and Tower Hill in Michigan.
"In July 2023, we had the privilege of serving over 1,300 guests in a variety of camps, retreats and events, fostering spiritual growth, life-skill development and the forging of lasting friendships," said the Rev. Tracy Heilman, Tower Hill site director. "It is our sincere wish that everyone can have the opportunity to experience the transformative power of attending camp, enabling more individuals to engage in the enriching activities and faith-based environment they provide."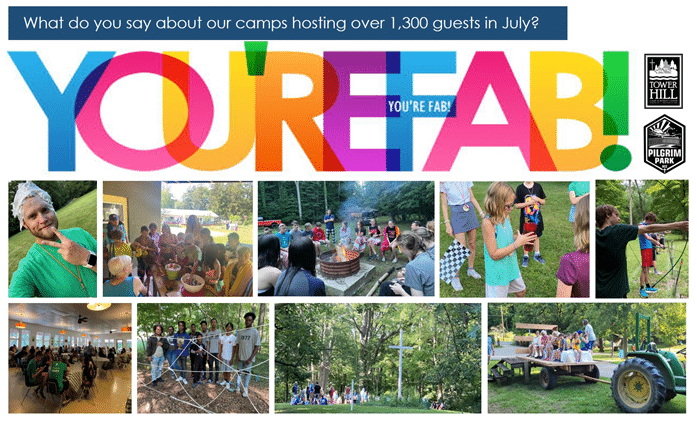 In fact, Newsweek chose several UCC camps as top summer camps in the nation. Heilman credits the UCC's wide welcome.
"In addition to our UCC summer camps and church gatherings, we have kosher Jewish groups and ethnic Myanmar groups and Latter-Day Saints (Mormon) scouts and private Catholic schools and a public high school band as well as cross country camps," she said. "We have family reunions, with some families coming for over 60 years."
She also echoes what others have said about the need to decompress and reconnect with nature. "Folks are hungry for opportunities to unplug from technology and connect to the natural world — flowers, bees, butterflies and bats, trees and their scents. Also connecting with water — lakes, rivers, creeks, the ocean."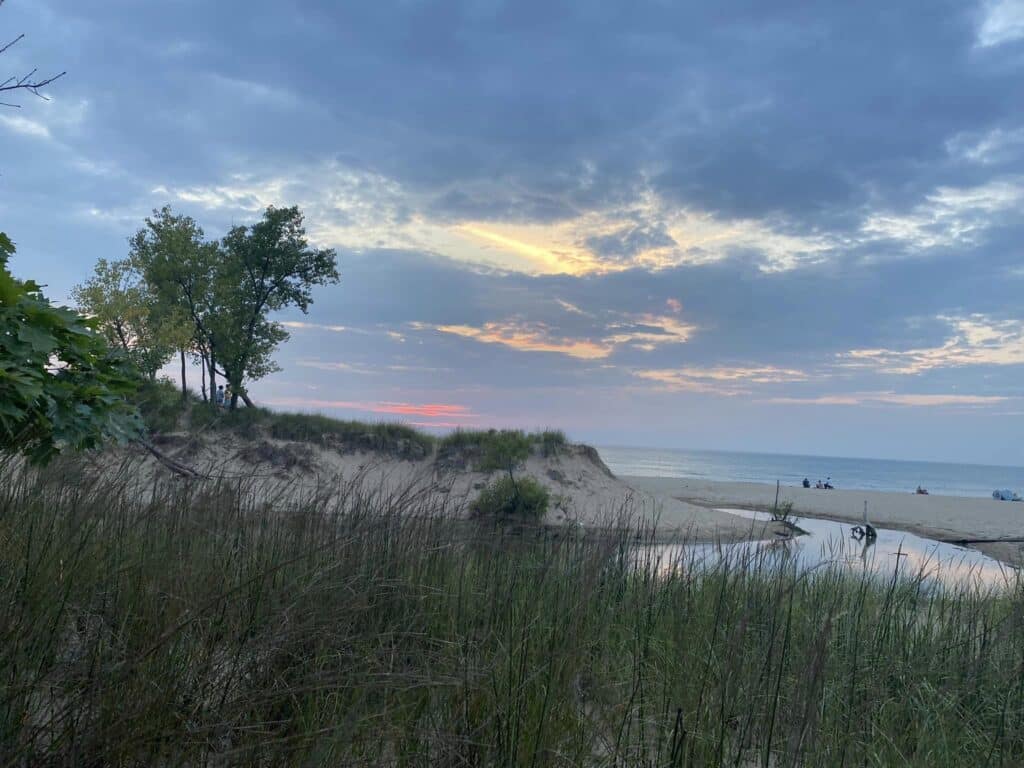 Not just for summer
And UCC camps are not just for the summertime. There are many activities being planned for fall and the coming spring, according to Heilman.
"At Tower Hill, our fall is filled with weekend retreats for youth — Confirmation classes, Peer Leadership gatherings, Restorative Justice celebration and fall getaways and even Solstice retreats," she said. "In the spring, we will be hosting Our Whole Lives for youth, more all-church family camps, Spring Break camps and our onsite Festival of Homiletics clergy gathering."
---
Content on ucc.org is copyrighted by the National Setting of the United Church of Christ and may be only shared according to the guidelines outlined here.
---
Related News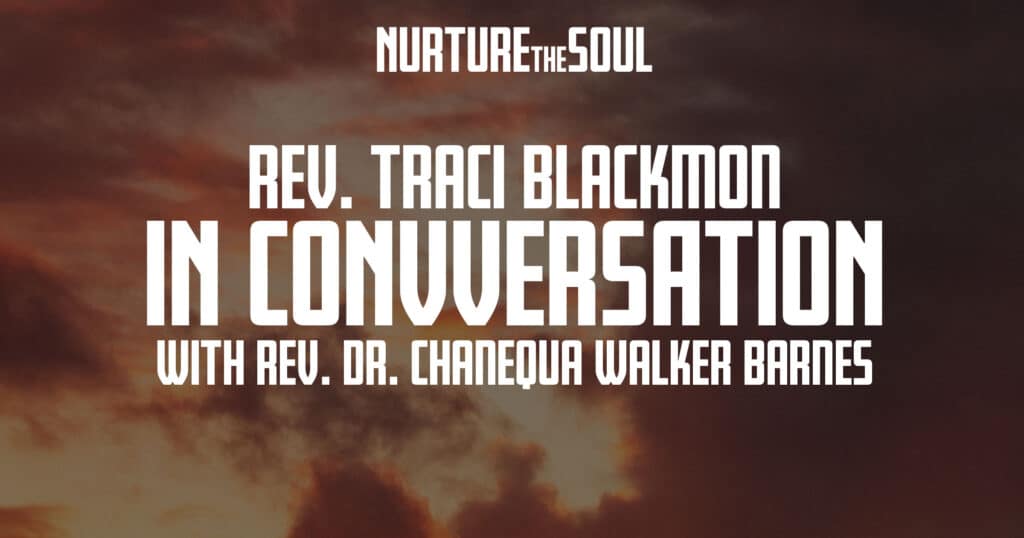 The impact of trauma and the need for self-care are vital -- and sacred -- topics for the...
Read More