UCC churches pray for marriage equality before Supreme Court oral arguments
In recognition of the National Weekend of Prayer for the Freedom to Marry, residents from Moorhead, Minn., and Fargo, N.D., will come together on the state line to pray for marriage equality. Although the two neighboring communities in many ways operate as one, there is one significant difference: Minnesota law recognizes same-sex marriages, while North Dakota law does not. The Rev. Michelle Webber, pastor of First Congregational United Church of Christ in Moorhead and emcee of the ecumenical prayer vigil, says this is a justice issue for the border community, and that equality for all people is important to her and her Open and Affirming congregation.
"We thought that having the vigil on the state line would not just represent our community and the way we function, but also be a symbol of justice in this community where some of us have equality and some don't," said Webber. "People in this community have a choice of where to live – some people have chosen to move to Minnesota for marriage equality and others have chosen to stay in North Dakota and fight for it."
The event on Saturday, April 25, is one of dozens throughout the country that UCC congregations will take part in during the National Weekend of Prayer for the Freedom to Marry, an initiative of the Religious Institute. The actions come just days before the U.S. Supreme Court considers the issue of marriage equality during a case that could lead to a national ruling. Oral arguments begin Tuesday, April 28, and the court is expected to release a decision in late June.
First Congregational UCC in Washington, D.C., will host a prayer and worship service on Sunday, April 26, where the church will recognize those who have been married since Massachusetts first approved same-sex marriage in 2004. The service will also feature music by the Rock Creek Singers, an ensemble of the Gay Men's Chorus of Washington, D.C., and a word from the Rev. Mike Schuenemeyer, UCC executive for health and wholeness advocacy. Later that day, the congregation will take part in a multi-faith service at National City Christian Church in D.C., and plan to join rallies and gatherings outside of the Supreme Court building during Tuesday's oral arguments.
"It is a significant moment in the struggle for marriage equality, and we covet the prayers for the justices and for the legal teams who will be arguing the case on Tuesday," said Schuenemeyer. "We are really celebrating the way members and churches of the UCC have rallied for marriage equality across the country, participating this weekend in a variety of ways and supporting people and the diversity of their family lives."
Nexus UCC in Hamilton, Ohio, will also dedicate its worship service on April 26 to the freedom to marry. The service will include a panel of church members – a single gay woman, a married gay woman, and two married straight individuals – who will share their thoughts about why marriage equality is important to them and their families. Later that day, Nexus UCC will sponsor an interfaith prayer service in support of marriage equality taking place at Truth and Destiny UCC, a predominately African-American congregation in Cincinnati. Clergy and lay members from Reform Judaism, Buddhism, the Episcopal Church, the Religious Society of Friends, the Unitarian Universalist Association, and the UCC will participate.
"We will have different faith traditions offering a prayer," said the Rev. Mike Underhill, pastor of Nexus UCC who will speak at the service. "A prayer that the Supreme Court's ears will be open so they can hear the cases with compassion and be moved by justice."
Other churches participating in the National Weekend of Prayer for the Freedom to Marry:
• Extravagance UCC, the UCC's online faith community, and the Silicon Valley Progressive Faith Community, a new UCC congregation in San Jose, Calif., will use social media to engage its members in prayer throughout the weekend.
• Inspired by Islam's dedication to prayer and their practice of praying five times each day, the Rev. Greg Garland, pastor of United Church of Broomfield in Arvada, Colo., has asked his congregation members to find five opportunities each day this weekend to turn east toward Washington, D.C., and pray for "equality without prejudice."
• Circle of Grace, a new church start in Hamilton, Ohio, will hold an ecumenical service on the campus of Miami University Hamilton, with members of Prism, the LGBT student group, as honored guests.
• Congregational UCC in Arlington Heights, Ill., will have a "Moment for Justice" during Sunday services where several of the church's married LGBT members will speak on the importance of marriage equality.
• The Rev. Julia Rendon, pastor of Crossroads UCC in Indianola, Iowa, will urge her members to pray on Tuesday during the Supreme Court's oral arguments.
• Members of Cathedral of Hope Mid-Cities UCC in Bedford, Texas, will attend the Light the Way to Justice rally in Dallas on Monday, April 27.
• First Congregational Church UCC in Washington, Conn., which is in the process of becoming ONA, will incorporate prayer for marriage equality into its time of joys and concerns.
• Other churches incorporating prayer for marriage equality during this weekend's worship services: First Congregational UCC in Vancouver, Wash.; Immanuel Congregational Church UCC in Hartford, Conn.; Peace Congregational Church UCC in Clemson, S.C.; First Congregational Church in Riverside, Calif.; Living Table UCC in Minneapolis; Peace UCC in Stevens Point, Wis.; First Congregational Church UCC in Amherst, Mass.; United Church of Chapel Hill in Chapel Hill, N.C.; Harmony Creek Church, a UCC/Alliance of Baptists church in Dayton, Ohio; Friends Congregational Church UCC in College Station, Texas; Wentz Memorial UCC in Winston-Salem, N.C.; and United Church of Tallahassee in Tallahassee, Fla., among others.
"We certainly hope that the justices will be moved both by a sense of compassion and a sense of justice, and will uphold marriage for all persons in this country – but, you know, you never can predict the Supreme Court," Underhill said.
"There is a lot of powerful opposition to marriage equality in the U.S. from people who want to stop it or slow it down," he added. "So I think the Supreme Court will be under tremendous pressure, which is why it's important for people of faith to stand firm now and be prepared to stand firm no matter what the decision is."
---
Related News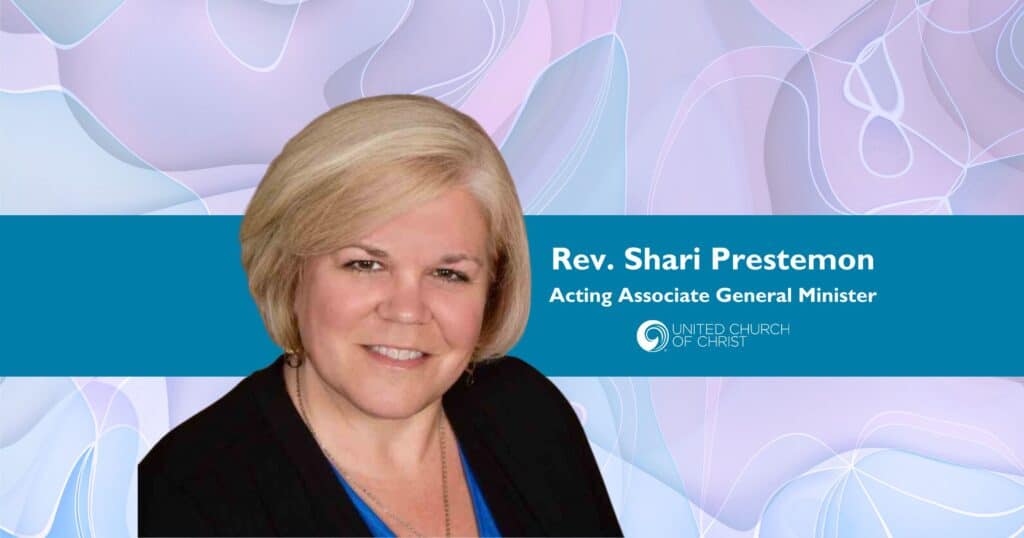 A new United Church of Christ national leader has been called. The UCC Board voted in a...
Read More