National UCC Zoom call series kicks off with call to prayer Sunday, April 5
The whole United Church of Christ is invited to a twice-weekly series of gatherings for inspiration and learning via video conference, starting with a Call to Prayer at 6 p.m. Eastern Daylight Time Sunday, April 5.
Hosted by UCC Justice and Local Church Ministries on the webinar platform Zoom, the Sunday kickoff will feature live prayers and music led by pastors from New England to Hawaii and points in between. Though primarily in English, prayers will be offered in Spanish and Hawaiian as well.
Participants can log in from around the globe and will be invited to send prayer requests using Zoom's "Q&A" and "Chat" features. Some of these may be lifted up aloud as the pastors take turns praying; many more will be acknowledged in writing in real time.
Registration for the April 5 event is now open at this Zoom registration link. Details can also be found at this Facebook event.
Starting April 7, regular online gatherings will be held each Tuesday and Thursday for the foreseeable future. They will focus on timely topics, such as mental health during the current COVID-19 pandemic, said the Rev. Traci Blackmon, the UCC associate general minister who leads JLCM. An initial list of topics, dates and times will be announced soon.
The staff team is exploring streaming the gatherings simultaneously on one or more social media platforms. These may be offered as alternatives if the 1,000-participant Zoom capacity is reached. Those details will be announced as they become available closer to Sunday and the subsequent events, said Chris Davies, leader of JLCM's Faith, Innovation and Formation team.
Leaders of the April 5 call to prayer will be:
The Rev. Traci Blackmon, UCC Associate General Minister, Cleveland
The Rev. John Dorhauer, UCC General Minister and President, Cleveland
The Rev. Sharon Lee Macarthur, retired, Hercules, Calif.
The Rev. Leah Robberts-Mosser, Community UCC, Champaign, Ill.
The Rev. Da Vita McCallister, First Church Somerville (Mass.) UCC
The Rev. Edwin Pérez Jr., Manantial de Gracia UCC, West Hartford, Conn.
The Rev. Kenneth Makuakāne, Kawaiaha'o Church, UCC, Honolulu
The Rev. Tracy Howe Wispelway, Faith INFO's minister of congregational and community engagement, will provide music between prayers.
"As Holy Week begins in this extraordinary time in the church and in the world, we felt that this could be a powerful way to gather as the United Church of Christ," Blackmon said. "We look forward to having many people praying together, across the miles, this Sunday."
---
Related News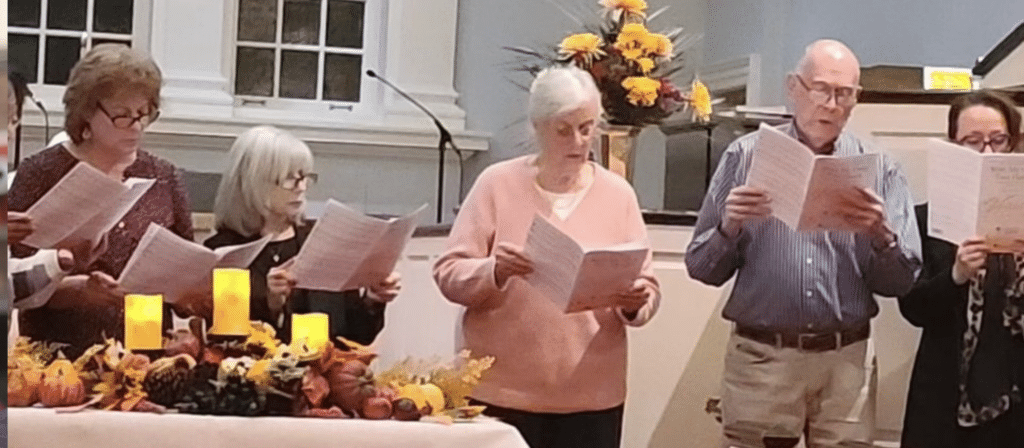 Many United Church of Christ congregations across the country participated in interfaith...
Read More