UCC agrees to sale of national headquarters, will remain in Cleveland
In its continuous effort to bring in more financial resources to advance the mission and ministry of the United Church of Christ, the denomination's leaders are signing a letter of intent today, June 10, to sell the national offices building and the adjoining hotel the church owns to a Georgia-based property management firm. The silver-lining in the agreement is that the UCC will continue to make downtown Cleveland its home by leasing the building back for another two decades.
"This is all very good news for all employees of the United Church of Christ, and cements the commitment of the church to maintaining Cleveland's Gateway District as home to the National Setting for the next 20 years," said Lee Foley, chief administrative officer of the UCC.
The denomination, which relocated to Cleveland from New York in 1990, put the building up for sale in February, when property values in the neighborhood soared with the announcement of future redevelopment.
The Gateway District area surrounding the UCC headquarters at 700 Prospect was mostly undeveloped when the church relocated. Shortly after, two of the city's professional sports teams (the Cleveland Indians and Cleveland Cavaliers) built a baseball stadium and basketball arena within two blocks of the UCC's offices, and renowned chefs opened several of the city's best restaurants in the neighborhood.
Foley announced the agreement to national staff in an email. "For all practical purposes the sale will have no impact on employees at the national setting, other than the long-anticipated moves needed to accommodate the consolidation of space," he said. "Under terms of the agreement, we will continue to provide the maintenance and security of the building."
The deal calls for the United Church of Christ to lease office space within the nine-floor building for 20 years, with the intent to consolidate its footprint to seven floors. The building will still be called the United Church of Christ Office Building, or 700 Prospect (the building's address), with the UCC sign above the entrance.
The buyer, Global Management, based in Atlanta, will have a 45-day period to review any other due diligence to close the sale, at which point the boards of both Hotel Venture LCC, and 700 Prospect Corp., which govern the adjacent hotel and the Church House, must then authorize the sale. Foley expects title transfer in mid-August.
---
Related News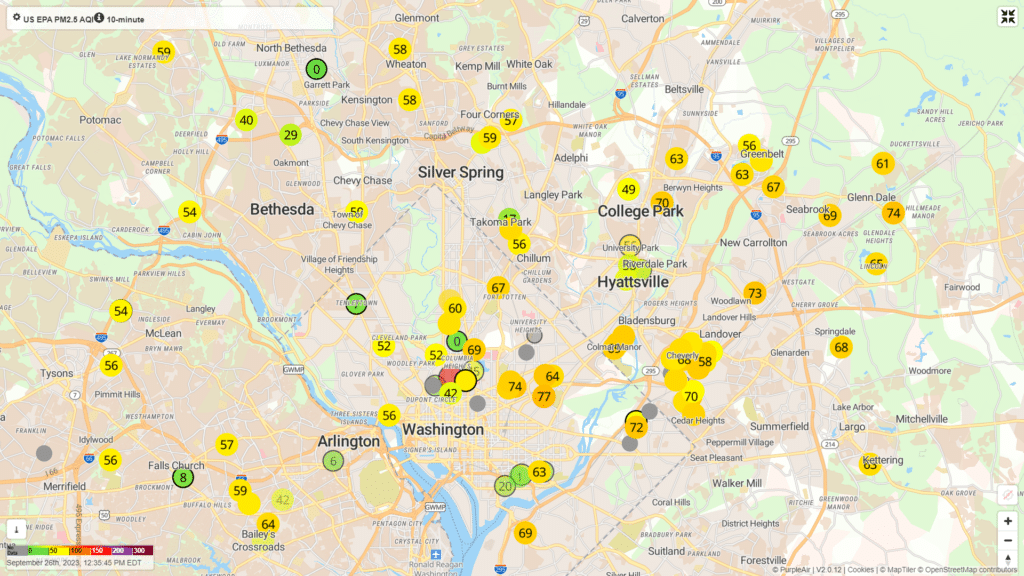 This summer, the United States experienced some of the worst days for wildfire pollution in...
Read More