N.C. congregation: 'Sweaty spiritual practice' helps members move in new homes
In this commentary, the Rev. Ken Sehested shares about the long-time Mercy Movers mission of Circle of Mercy, a joint United Church of Christ and Alliance of Baptists congregation in Asheville, N.C.
In January, one of my congregation's mission groups, Mercy Movers, completed its 43rd moving job, helping members (and a few other special cases) lug their stuff to a truck or other vehicles, then travel to their new home for unloading.
We — Circle of Mercy congregation in Asheville, N.C. — have been at this for most of our 21-year history. So we average about two moves per year. Sometimes it was a small group of us — four to five, using a pickup and several cars. One involved 16 volunteers and took most of the day, loading and unloading a 26-foot rental truck and 10 or so cars carrying fragile and miscellaneous items too odd-shaped to box up. Our volunteer movers have been as old as 84 and as young as 6.
What we discovered is that this is a profound form of pastoral accompaniment. You probably know from your own life what an emotionally and physically exhausting experience moving is. It always — always — takes long than it should to sort through, select and pack up the accumulated stuff.
The work generates far more anxiety than it should, not to mention the bone-tiredness and emotional disorientation. It's a timely occasion to have friends willing to get sweaty and risk sore muscles on your behalf. It is a significant yet often overlooked form of pastoral care.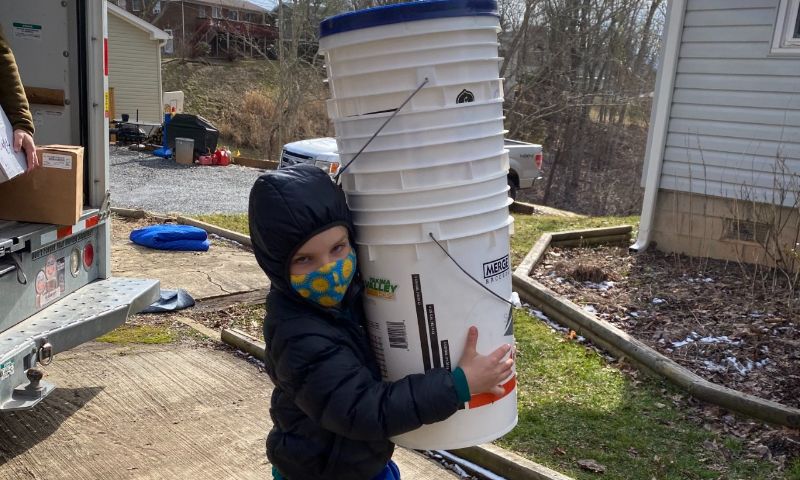 'Love you like we do'
The idea for this mission group probably emerged during a church potluck dinner. Someone grumbles about needing to move. "I may be able to help with that," says a person across the table. "When are you moving? I'll help if I can," says another.
At some point I volunteered myself to actively enlist and coordinate volunteers for this Mercy Mover mission. Our congregation is not poor; but the cost of professional movers would be a stretch for most of our folk. Though cost-saving was not the core of our vision. It is a kind of spiritual practice — and, often, sweaty.
One of my favorite memories from this work occurred while helping a young couple move into a new home. Near the end of the move, one of the couple's friends said to them, "I had no idea you had so many friends that love you like we do."
One of our regular volunteers spoke about "how much laughter breaks out during these events," and how the movers "stand around telling stories while eating pizza after we're done."
Over the years, we have developed a fair bit of expertise through this mission. We collected what we've learned into a document titled "Getting Ready to Move: Things to Think About."
Sharing the burden of relocating one's residence is one way to create "the ties that bind our hearts in Christian love."
The Rev. Ken Sehested is a member of Circle of Mercy. He co-founded the church with his wife, the Rev. Nancy Hastings Sehested, and their friend, the Rev. Joyce Hollyday, in 2001.
---
Content on ucc.org is copyrighted by the National Setting of the United Church of Christ and may be only shared according to the guidelines outlined here.
---
Related News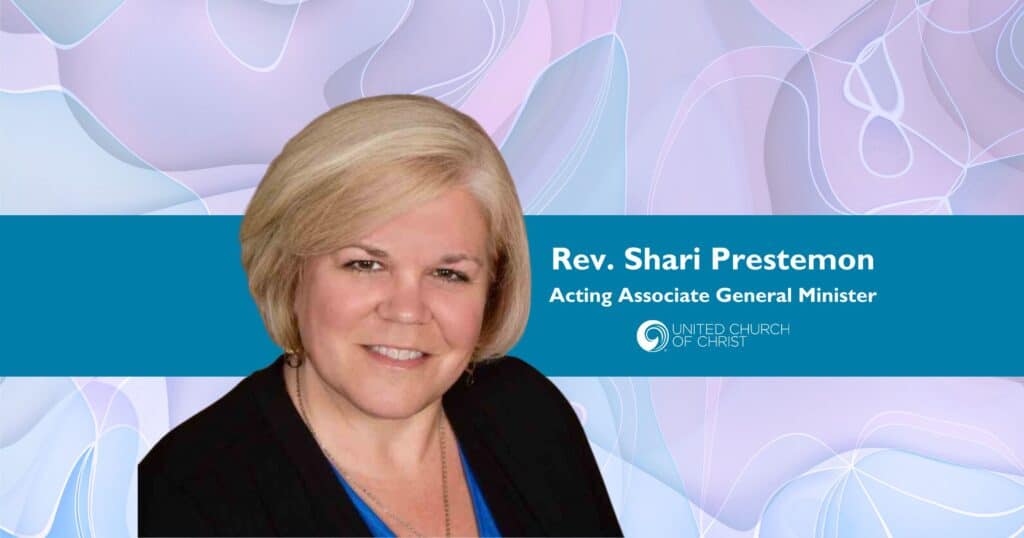 A new United Church of Christ national leader has been called. The UCC Board voted in a...
Read More