Muslims and Christians in Connecticut share space for interfaith outreach
Photo Credit: Julie Freddino / WSHU 
A unique interfaith partnership has been born in Bridgeport, Conn., in the face of economic hardship, political scapegoating and demographic changes. An iconic UCC church and an Islamic Community Center will be working together in 2017, forging a way forward for Christian and Muslim cooperation, through service to their community.
Reverend Sara Smith, Senior Minister of the United Congregational Church in Bridgeport, faced a familiar problem: too much building with too little congregation. The historic, Georgian-revival style building was constructed in the 1920's for a congregation of about 3,000. At that time, says Rev. Smith, the church was "the WASP church." In 2016, with a congregation closer to 300 and expenses being covered by endowment money, the building became too expensive to maintain. "If we didn't do something," Rev. Smith told NPR, "that building would kill us."
Enter the Bridgeport Islamic Community Center (BICC). Established in 2000, the BICC's goal, according to Board Member Mohamed Hamada, was to provide "a place where community members can do more than just pray." Their old building had become too small for their 2,000-plus community members, and so they approached the Bridgeport UCC with a plan.
Dr. Ahmed Ebrahim, director of the BICC, told Rev. Smith: "'The United Congregational Church needs to stay in this neighborhood because we know the good you do here… We'll learn from you, and we'll partner with you.' When they said that to me," says Rev. Smith, "I knew we would make it."
So the UCC agreed to sell the building to BICC for $1 million. The sanctuary will become a masjid (mosque), but the basement will remain in use by the UCC's extensive outreach network. "It's our duty to be good to our neighbors," says Mr. Hamada, "and everybody in Bridgeport is our neighbor."
"Overnight," Rev. Smith said, "we've doubled our outreach programs, from ten to twenty," since partnering with BICC. The community mission work, handled by Rev. Smith's non-profit Norma Pfriem Urban Outreach Initiatives, Inc., includes Alcoholics and Narcotics Anonymous, a supermarket-style food pantry, and homeless shelter. BICC contributes, among other things, volunteer tax assessments, and last year they helped over 600 low-income families file their returns.
"Our non-profit wins, our neighbors win, BICC wins, United Congregational Church wins," Rev. Smith told NPR. "This had God all over it."
Rev. Smith says they have received "not much" negative feedback from the community, but for BICC it was an uphill battle. "They approached us last spring about buying the building," says Rev. Smith. "They had been looking for a building for five years, and were having trouble getting approval from the zoning board." Amidst situations like these, along with backlash from the recent election, this agreement represents a way forward for relations between Christian and Muslim communities.
"You have to assume there are some people who are not happy with this," Mr. Hamada told NPR, adding, "The only way we can deal with this is to face hate with love, ignorance with knowledge and intolerance with empathy."
"People should have respect for what [the UCC] did," he said; "It shows wisdom and courage."
Mr. Hamada describes the choice faced by Muslim communities in a time when their faith is subject to such scrutiny: "Either hide and go into a shell, or come out and show themselves, and show what true Islam is. And that's why Muslims across America became very, very active in interfaith events."
Sharing the Bridgeport church building, though, goes beyond a single interfaith event. Instead, the two leaders hope to set a long-term precedent for cooperation between all faith groups. Rev. Smith describes Christianity and Islam as "cousins," and says that on the outside of the Bridgeport UCC building they have quote from Isaiah: "This house shall be called a house of prayer for all peoples."
"Now I doubt the Congregationalists back in 1924 thought it was going to be Muslims praying in there," she says with a laugh, "but we are living out the prophet's words, we are living out those beautiful words of wisdom."
---
Related News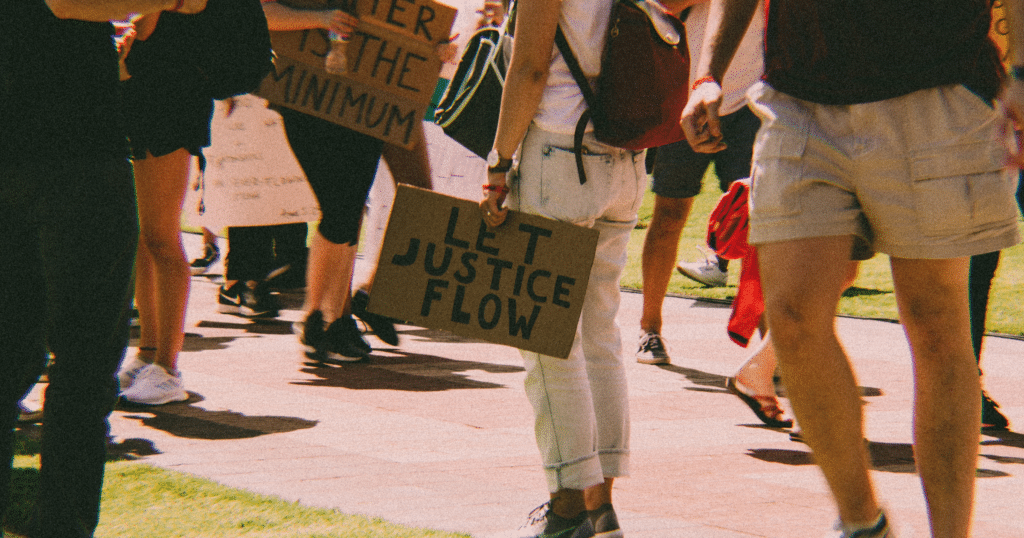 United Church of Christ leaders, in a letter to Georgia law enforcement, are condemning the...
Read More