Shared experiences lead to a standing ovation on Mother's Day
In a small farm community in southern Illinois on Mother's Day, May 8, the congregation of St. Paul United Church of Christ welcomed a woman from India who spoke to both Sunday worship services of her faith journey as a Muslim in today's world.
"We are so energized by what we heard and are coming to know about our sisters and brothers of the Muslim faith which, so often, contradicts much of what we hear and see on popular social media sites and political campaigning," said the Rev. Don Wagner, the church's pastor. "This day was, indeed, a gift of the Holy Spirit."
A fortuitous set of circumstances brought Dr. Zulfia Shaikh, the founder of the Bangalore School of Speech and Drama, Bangalore, India, to Lebanon, Ill. She and her family, husband Azeez Shaikh (a businessman) and their adult children (Hasnain, Maseera and Junaid) are lifelong friends of UCC Board Member Nesa Joseph and his wife, Anney. The Josephs are members of St. Paul, and this week they are hosting Dr. Shaikh, who is in the country for the college graduation of her son, Hasnain, at the University of Illinois in Champaign.
Dr. Shaikh, a medical doctor by profession who decided to pursue her passion in theater and oration, spoke to the UCC congregation as a woman, a mother, a daughter, a wife and as one who celebrates the gifts her Muslim faith brings to the world. Her visit just happened to follow a Lenten learning experience at St. Paul about people of other faiths.
"Lebanon is a diverse Christian community, with a local air force base just four miles away. Our Lenten journey was Muslim 101," said Wagner. "The congregation was already open to thinking about folks of all different traditions. When this opportunity presented itself, this was a natural next step, and the congregation embraced it."
The pastor said Zulfia attended a Catholic school growing up in India, and her husband attended a Protestant school, so the couple has strong ties to the Christian faith and understand how the communities of faith are to exist together.
Wagner also indicated that Zulfia grew up in a community where everybody shared their faith. "Every opportunity for a celebration in any religion, was a reason to celebrate," he said. "Zulfia's community always shared the delicacies of every major feast day, no matter your tradition, Hindu, Muslim, or Christian. Her speaking to our church on Sunday was just a natural extension of who she is, all of her life."
"This is the very first time Zulfia has ever spoken in a church and the very first time she was speaking formally in the United States," said Joseph. "She was outstanding! She truly moved the church at both of the morning services and brought about a message of peace and harmony in understanding the Muslim faith. At the end of her message at the second service, she received a standing ovation from the congregation, and I have never seen that happen in any church before in my life. I believe Zulfia transformed our church members through her message as a practicing Muslim woman; and, in my opinion, it is a beautiful beginning to better understand our Muslim brethren."
After her open and honest comments, which brought the church community to their feet, she was given a personal stole by Wagner, a gift of deepest gratitude.
"It was an incredible day, indeed, and one which will live long in the collective memory of our congregation," Wagner said. "It is, I pray, the first of many such conversations and shared experiences."
---
Related News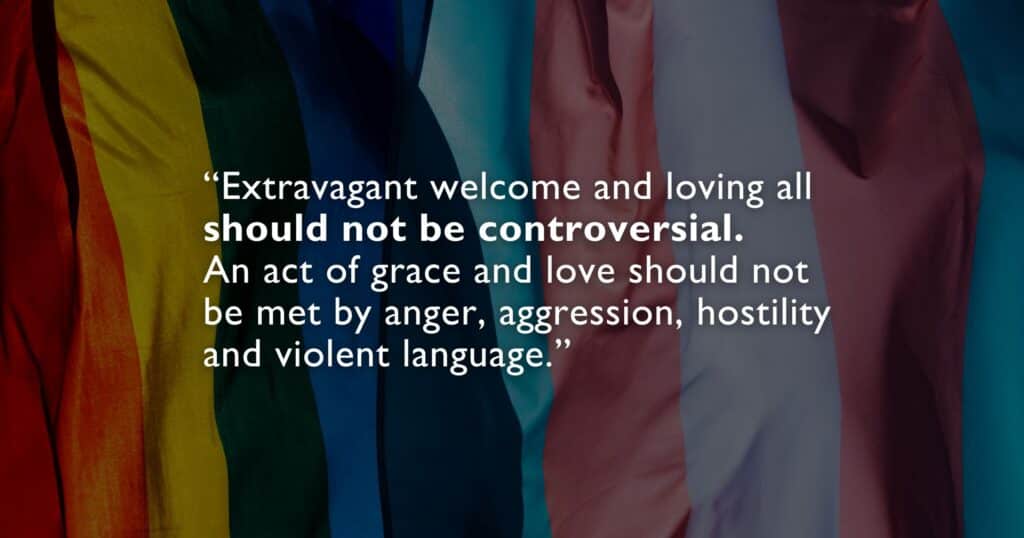 The United Church of Christ National Officers and the Conference Minister of the South Central...
Read More