UCC Southern Conference part of Moral Marches kickoff in North Carolina
People of faith in North Carolina are ramping up preparations this week for the ninth annual Historic Thousands on Jones Street rally, a massive public witness held in opposition to the legislative policies of state lawmakers. Pastors, lay leaders and members of the United Church of Christ congregations in the Tar Heel State state will join thousands of others in a call for change and to profess their love for justice during the march on Saturday, Feb. 14.
The Rev. Ed Davis, conference minister of the Southern Conference of the UCC, plans to be in Raleigh on Saturday as he and others from the area put their faith into action.
"I believe our presence there allows us to be authentic to what we have declared a mission-minded and justice-hearted conference of the United Church of Christ," Davis said. "Our integrity requires that we no longer be spectators in works of justice, but to respond by doing work for justice. We cannot wait any longer when those who suffer are being ignored or unheard. We cannot close our eyes and pretend not to see, or shut our ears and pretend not to hear their cry."
The Historic Thousands on Jones Street (abbreviated to the acronym HKonJ in the region) rallies have been held on the second Saturday in February since 2006. This year's "Moral March for Love and Justice" continues the momentum created by the Moral Mondays rallies that took place in 2013 and 2014, and will call on Republican state legislators to repeal policies that rally supporters say harm the poor and erode voting rights.
The Moral March on Raleigh, along with HKonJ and Moral Mondays, were the vision of the Rev. William Barber, a Christian Church (Disciples of Christ) pastor and president of the state NAACP, who has continued to campaign for the cause throughout the state of North Carolina, and has recently inspired similar events in Georgia and South Carolina. An estimated 17,000 people turned out in 2013, and that number quadrupled a year later as 80,000 people turned out for the 2014 rally—including three of the UCC national officers, church leaders, seminarians and trustees of Andover-Newton Theological Seminary in Massachusetts.
The Rev. Jill Edens and the Rev. Rick Edens, co-pastors of United Church of Chapel Hill, in Chapel Hill, N.C., are part of a group of 100 from their congregation that will be present at Saturday's rally.
"We are delighted to be part of the March. [The Moral Marches have become] a UCC tradition," Jill Edens said. "We've had big groups before, and I think people are really committed. As long as it doesn't rain, we expect a big turnout."
Already this week, Barber has walked with groups Monday through Thursday in the North Carolina legislative building in non-violent protests.
Said Davis, "Our churches have been very active in the Moral Monday movement. This is in our home, in our backyard. It would be hypocritical to allow others to stand at the forefront while we stand in the back."
---
Related News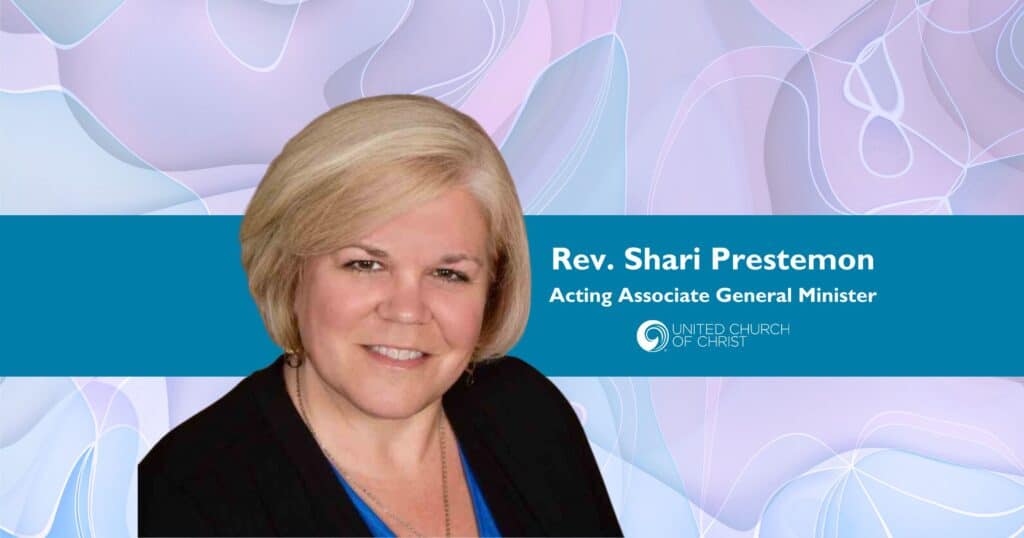 A new United Church of Christ national leader has been called. The UCC Board voted in a...
Read More