Montecito mudslides prompt UCC pastor displaced by wildfires to serve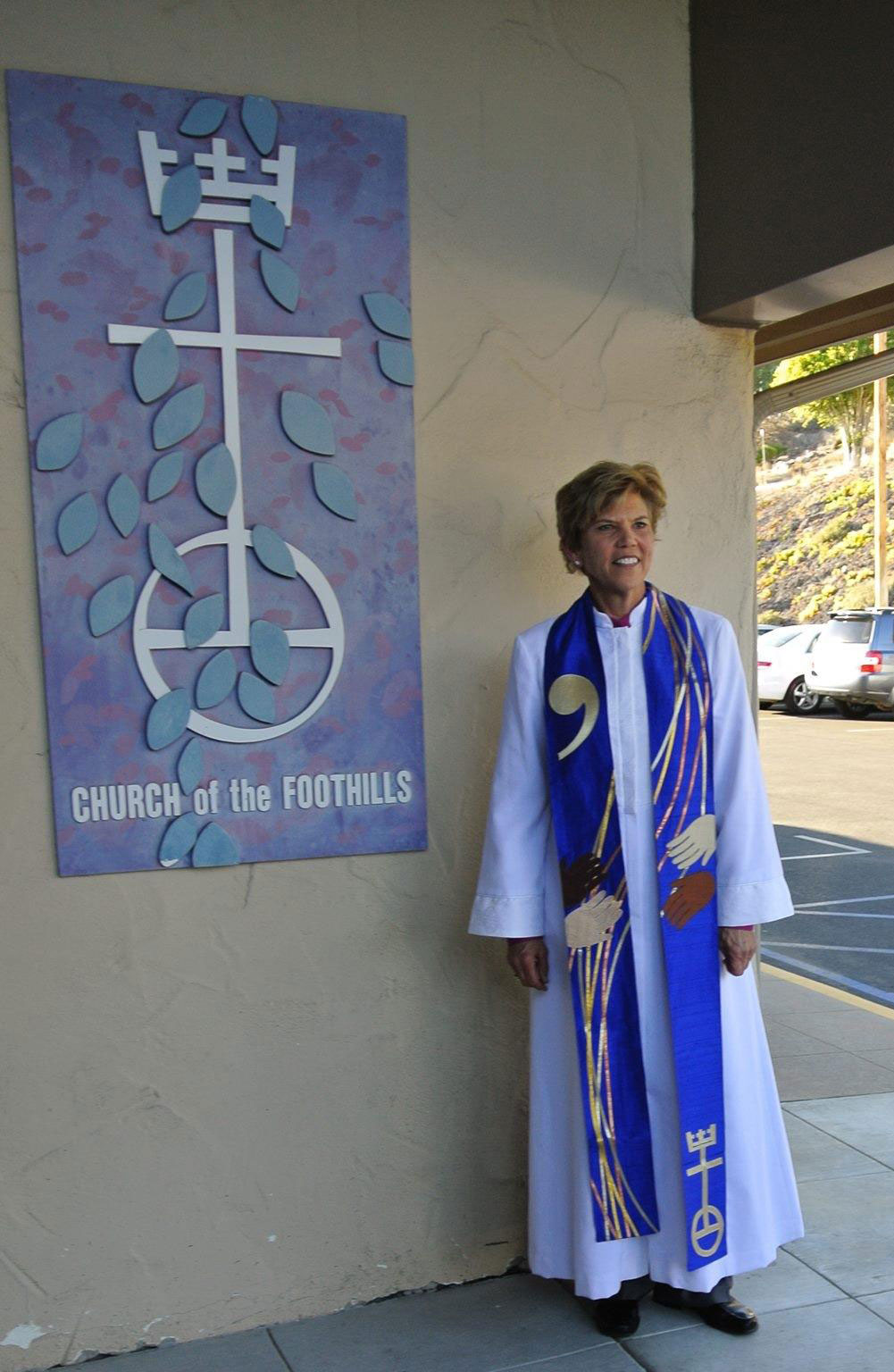 As rescuers in California urgently search for more missing people in the deadly mudslides that devastated the Montecito community, a United Church of Christ minister is pastoring to the stricken and the injured.
The Rev. Kris Bergstrom, pastor of Church of the Foothills in Ventura, Calif., also serves as a part-time chaplain at the local hospital in Montecito.
"I was the village school principal in Montecito for 8 years more than a decade ago, so I consider all the people involved in the Montecito crisis my family," she said. "I have close ties with so many families."
Bergstrom lives in Santa Barbara, and given that the disasters in California north of Los Angeles have closed many roads, "I am trapped up here because I can't go to work." After the pastor found someone to cover her in the pulpit at the Ventura church, she hoped to take a few days off, but then got the word about the people affected by mudslides.
"When the news revealed locations and street names I knew I needed to go in," she said. "I started hearing names, people I knew, me being like the auntie in their families. So I went to the hospital," Bergstrom said. "I went in to serve, but to also make sure I could be with these kids and their families.
"I went into one room to check on a poor man covered with mud, lots of lacerations, his clothes were shredded. I gently put my hand on his knee as I paused at his bedside, and heard this deep voice say, 'hello Miss B.' He was one of my kids. I didn't recognize him as my former student. Boy was I glad I was there."
Authorities said late Thursday that more than 40 people were still unaccounted for after heavy rains washed out areas earlier this week scarred by massive wildfires. By Friday, Jan. 12, that number had no been reduced to 5. The torrents of mud, boulders and debris have killed 17 people and destroyed scores of homes.
"In the last few days we have learned of many friends (and former students) who are injured, missing, and dead," Bergstrom said. "I have a unique perspective because of my relationship with these people, I stayed connected with them. Did their weddings and their funerals and will be doing more. On Sunday morning I'm doing a memorial service for a father and his 22-year-old daughter. It's heartbreaking."
The big problem now for the people in Montecito is finding housing. "All the fire victims have the housing south of Santa Barbara,"she said. "Those displaced by the mudslides are looking for homes." Most of Montecito has been evacuated, Bergstrom said, because of the damage to the community's infrastructure, and the Army Corp of Engineers has been called in.
It's been just a few weeks since Bergstrom and her congregation of more than 150 people were displaced and left reeling from a massive wildfire which decimated the Ventura community in mid December. The sanctuary was threatened, but was left standing. More than 20 of her church families lost everything, and another 40 families were evacuated for a time. 
"We got back into the church on Christmas Eve morning," she said. "The ventilators and cleaners pulled out at 6 a.m. and we got in there at 7. Our morning service, the children's Christmas program, was full-capacity, standing room only. The kids got up there with their parents and did what they wanted to do, since we didn't have time to put something together. It was the best program ever. We had two services that night — both standing room only. We are so grateful to be back in our building."
More than 50 trees on the church grounds were lost to the fire, and the cleanup continues. Church of the Foothills families and others in the Ventura community are slowing recovering, finding housing and support from their insurance companies, and from the church.
"We're taking cash, and we are making sure the donations coming in from people around the country go directly to people who lost their homes," Bergstrom said. "Our fire fund has been a big help — we've been able to help folks get clothes and toiletries and stuff like that. Our families are all housed and safe and connected to the services they need.
"The disasters have really crystallized our mission, how to be of service to our neighbors," she continued. "We are connecting with our neighborhood, and when the roads open, we plan to start serving meals on Sundays to our neighbors trying to get their homes back together. Supporting people who have needs."
"What I can say, though we are deeply tired and sad, because we have a new sense of purpose, and it's need driven, that's reenergizing us in a way. We're good, and now our attention goes to others who have needs. With my attachment to my friends in Montecito, I will do what I can to help."
---
Related News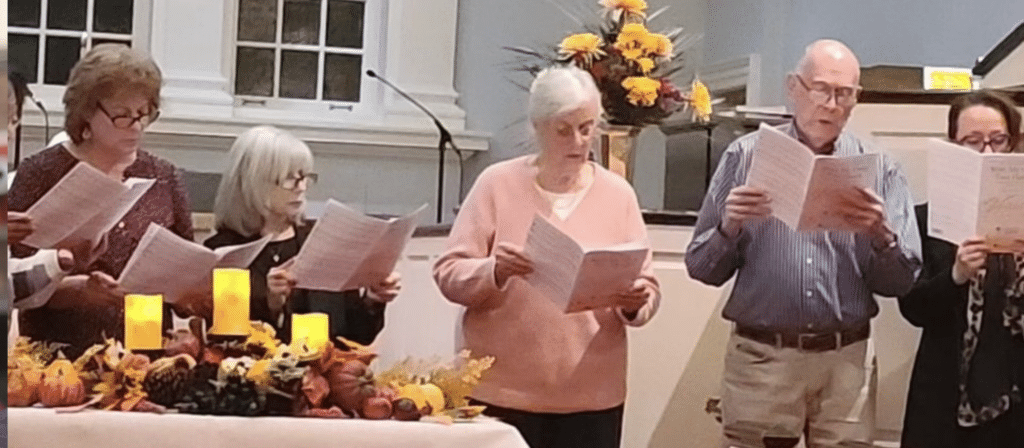 Many United Church of Christ congregations across the country participated in interfaith...
Read More