Minnesota church collaboration to benefit South Carolina congregations
A United Church of Christ congregation in Minnesota wants to use fellowship to help rebuild black churches in the South.
Peace UCC is collaborating in a community venture with three other area churches and service organizations, using food, fun and fellowship to raise money to donate to the African-American churches in South Carolina that were burned in the weeks after a deadly shooting during Bible study at a historic Charleston AME church.
The Rochester, Minn., congregation is hosting "Respond With Love" on Sept. 13 to raise funds for the burned churches, raise awareness about the ongoing impact of racism in its community, and provide an opportunity for connections for those who want to continue to learn, support, and act.
In June, a white gunman fatally shot nine black men and women at Emanuel AME, including the pastor, and wounded two others.
Since then, "the UCC churches in Minnesota have been meeting and holding a vigil weekly," said Debby Adams, Peace UCC's church administrator, "and last week we had a vigil in our church to recognize the nine people who were lost. We've called attention to it in our Sunday services, and we wanted to do something to raise some money to send down there."
The community-wide event includes speakers, live bands, food vendors, a painting class and activities for children. Organizers are asking for donations from attendees, with the admission and activity costs benefitting the rebuilding of at least seven churches that were burned in late June and July.
More information on the event is available online.
---
Related News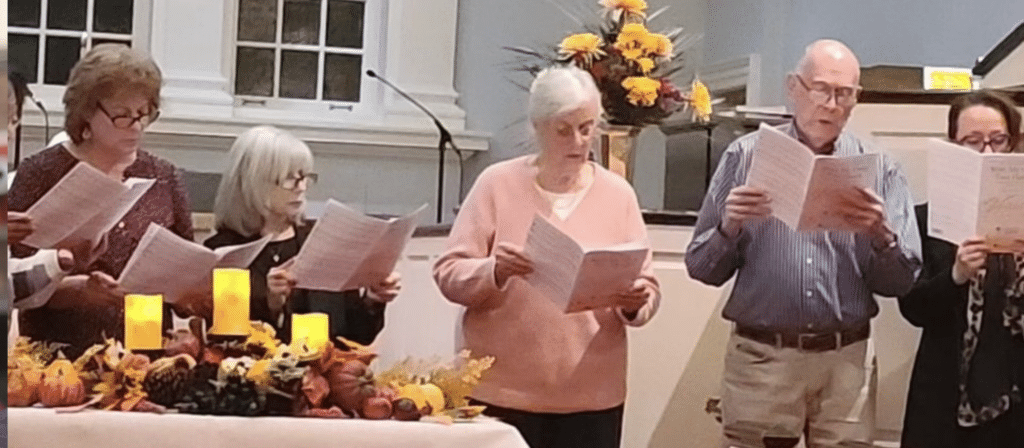 Many United Church of Christ congregations across the country participated in interfaith...
Read More