In Pursuit of Racial Justice: Reclaiming My Time, Reclaiming My Wage
By Liz S. Alexander and Melanie C. Jones
Black women lose $1 million dollars a year as a result of the racial pay gap.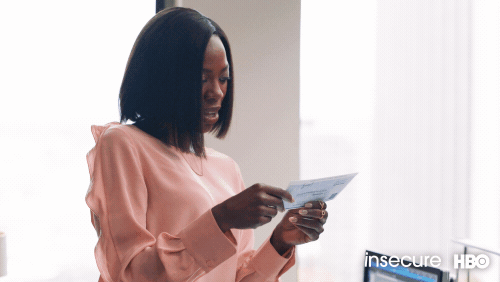 According to the National Women's Law Center's 2015 data, Black women make .67 for every dollar white men in the United States earn despite having a high percentage of advanced degrees. Similarly, Black women are found to work harder and longer hours, when compared to other racial and ethnic groups. This pay gap is demonstrative of the intersectional reality of race, class and gender oppression that Black women uniquely confront. Such structural violence has led to the development of Black Women' s Equal Payday (BWEP) observed Monday, July 31, 2017. BWEP marks the time it would take Black women to make an equal salary to match white male counterparts. In other words, Black women would need an additional seven months to reclaim wages denied in the prior year. This is especially true for Black millennial women who, according to the Black Youth Project 2015 report on "Black Millennials in America," experience "discrimination in the workplace based on race and/or gender at considerably higher rates (35.6%) than white women (13.9%) and Latinas (21.2%)."
HBO's Insecure Season 2 exposes the complexity of Black millennial women facing unequal pay with the story line of Molly (played by actress Yvonne Orji), the best friend of main character Issa (played by comedian Issa Rae). In the Season 2 premiere, Molly, a Black millennial woman and a bombshell lawyer, realizes her less than accomplished white male colleague makes more than she does. Rather than naming the deficit as racial and gender inequity, Molly appeals to this wage gap as a byproduct of her performance or inability to land a seat in the Good Ol' Boys Club. Molly holds a false sense of hope that if she does the work she will earn what she deserves. It is not until consultation with her elder Black woman therapist that Molly recognizes such an expectation does not take into consideration the forces of race and gender that may be at work against her in this workplace and the broader world. Insecure reveals the peril of Black women's work and the sad reality that there is no orientation handbook to discrimination in a hostile world. Black women are expected to know the game and act accordingly; to resist is to be labeled as a threat or problem.
The Economic Policy Institute reveals that the wage gap is linked to the fight for raising the minimum wage and Black working women in service positions, alongside women of other racial ethnicities, are the group most vulnerable for a minimum wage increase. Moreover, the National Center for Transgender Equality report a higher number of Black trans folk earning less than 10k a year which situates Black women and families on the front lines of economic disparity from multiple angles.
The wage gap is also a matter of faith. The denial of Black women's labor does not occur just in academic or corporate spheres, but also in churches and faith-based institutions. When communities of faith fail to hire ordained Black clergywomen to pastor economically stable churches or pay Black women preachers the same honorariums as preachers of other racial and gender groups or compensate Black lay women adequately for the back bending work done to manage institutional affairs or exploit millennial Black women to establish a youthful congregational presence while denying titled positions with appropriate salaries valuing innovation and ideas, the church becomes a dangerous place. Black women face a stained glass ceiling or glass cliff when our faith work is denied and devalued.
This is a miscarriage of justice!
Since its inception thirty years ago, womanist theologians beginning with Katie Cannon, Jacquelyn Grant, Delores Williams and countless trailblazers have long argued for a tripartite analysis of justice in the Church and society at the crossways of race, gender and class that recognize Black women as made in the image of God. Millennial womanism, which centers Black millennial women and transgenerational engagement in its quest for faith and justice, pushes this work forward by demanding transformative justice that dismantles systems of oppression and advocates for Black women's total redemption. In line with Congresswoman Maxine Waters' declaration to Treasury Secretary Steven Mnuchin at the July 27 congressional hearing, the prophetic call to reclaim time and denied wages for Black women is necessary for racial justice to roll down like waters and righteousness like an ever-flowing stream.
#Blackwomensequalpayday #AuntieMaxineTaughtUs #Blackchurchwomensequalpayday #reclaimingmytime #reclaimingmywage #womanisttheology #millennialwomanism
LIZ S. ALEXANDER MA, MSW is a womanist practitioner, social justice advocate, and change agent. Liz is the founder of She Dreams of Freedom, a national consulting firm that is committed to improving the outcomes of  girls in the criminal and juvenile justice system between the ages of 13-24. SDF specializes in trauma, positive youth development and gender specific and responsive services.  Liz is a member of the expert advisory committee to end the incarceration of girls in NYC as well as a member of the LGBTQI/GNC juvenile justice workgroup at the Administration of Children's Services (ACS) of New York City.  Liz was also recently appointed to the inaugural Restorative Practice & Restorative Justice Advisory Group at the Lehman College in the Bronx, NY. In 2015, Liz was recognized as a 40 under 40 Young Woman Professional Leader by Demoiselle 2 Femme, a trailblazing organization serving girls on the South Side of Chicago, and in 2016,  she was named as a " Woman of  Influence" by the YWCA of New York City.  In 2017,  Liz received the Harambee Award from the National Association of Black Social Workers (NABSW) for exemplary Social Work service.  Liz received a Masters of Social Work with a focus in Trauma and Violence from the University of Chicago, School of Social Service Administration and a Masters of Religious Leadership with a concentration in Social Transformation from the Chicago Theological Seminary. Liz received her Bachelors of Arts degree from Spelman College where she majored in Sociology.
REV. MELANIE C. JONES is a womanist ethicist, millennial preacher, and intellectual activist. She earned a B.A. in Economics and Political Science from Howard and a Master of Divinity with a certificate in Black Church Studies from Vanderbilt University Divinity School. Currently, Melanie is a Doctor of Philosophy candidate at Chicago Theological Seminary studying ethics, theology and culture. Her doctoral dissertation entitled "Up Against a Crooked Gospel: Black Women's Bodies and the Politics of Character in Religion and Society" interrogates Black women's body politics and moral formation utilizing approaches in womanist theological ethics and Black aesthetics. For her distinguished research, Melanie was named a 2017-2018 Doctoral Dissertation Fellow by The Louisville Institute.
Rev. Melanie is Visiting Instructor at Brite Divinity School of Texas Christian University in Fort Worth, TX. She has lectured as an Adjunct Instructor at American Baptist College in Nashville, TN and The Illinois Institute of Technology in Chicago, IL teaching upper-level face-to-face and online courses in humanities, theology, ethics, gender/sexuality studies and writing. Melanie's writings and sermons are featured in popular digital and print publications including The Feminist Wire, Chicago Theological Seminary Challenge & Response Magazine, The Forum for Theological Exploration Blog, Alpha Kappa Alpha Ivy Leaf Magazine, Sunday School Publishing Board — National Baptist Convention, USA, Urban Ministries, Incorporated, Urban Faith App and ROHO.
Rev. Melanie, a third-generation Baptist preacher, is the youngest ordained clergywoman at South Suburban M. B. Church in Harvey, IL. Rev. Melanie is an emerging millennial voice with a global public platform teaching in lecture halls and preaching in pulpits across the globe, traveling to cities in North America, Australia, Bahamas, Bermuda, Ghana, New Zealand and United Arab Emirates.
Launched June 2017, THE MILLENNIAL WOMANISM PROJECT (TMWP) founded by Liz S. Alexander and Rev. Melanie C. Jones is a collaborative movement toward sustainable initiatives for faith leaders and justice activists and advocates of today and tomorrow. Millennial womanism draws upon a unique womanist epistemological and methodological framework that centers emerging voices of millennial women born between ages 1980-2000 and fosters intergenerational dialogue to transfer and translate sacred wisdom. Follow the #millennialwomanism forum on The Black Theology Project founded by Jamye Wooten of Kinetic at www.btpbase.org/millennialwomanism
---
Related News
One hundred and twenty-five years ago, the United States was in the throes of a most vibrant...
Read More