Michigan church addresses water quality, accessibility though public art installation
When residents in Flint, Mich., turn on the faucet, the water coming out of it is often discolored and has an unpleasant odor. What's more, the cost of water in Flint is the highest in the county, and much of the city's low-income population can barely afford to have running water in their homes. Clergy and members of Woodside Church United Church of Christ say this lack of access to clean, safe, and affordable drinking water is a violation of a civil right, and the congregation plans to bring attention to the issue by hosting a public art installation designed to engage residents in activism and provide a platform for them to express their feelings about the city's water crisis.
"It's affecting everyone in terms of quality," said Kathleen Reid, a member of Woodside Church's Water Accessibility Committee. "But the affordability and accessibility is particularly affecting people of lower socio-economic status. Being able to afford the water is one issue, but then, even if you can afford it, people don't want to drink it."
The community-generated artwork, titled "A Body of Water," is the brainchild of Desiree Duell, an interdisciplinary artist and member of Woodside Church who believes art can be a tool to engage, strengthen and heal communities. Woodside Church is hosting workshops inviting the community to help construct the piece using 1,500 empty plastic water bottles that have been collected from city residents, church members and business over the past year. The first workshop took place on April 11, and three more workshops are scheduled for Sunday, May 3, May 9, and May 15.
"While the over-arching message is that water is a human right, the community members coming to this issue from many perspectives will shape the installation with their individual experiences," said Duell. "My hope is to incorporate the stories and voices that don't usually get heard."
The bottles will be formed into silhouettes of children to form a river that will "flood" the front lawn of Woodside Church. From a distance, the piece will simply look like a mass of empty bottles, and Duell hopes this will encourage passersby to want to get a closer look of the artwork and understand the meaning behind it. After the piece is completed at the church, it will travel to different sites throughout Flint this summer, eventually landing at City Hall. Duell adds that all of the bottles will be recycled after the piece is disassembled.
"It is only when the viewer walks through the installation that the figures will be apparent," said Duell. "Metaphorically, it asks the viewer to become engaged in this issue because, from a distance, we are unable to understand who are truly affected and vulnerable by water accessibility."
The problem with the water in Flint began in April 2014, when the city stopped importing water from Detroit, which was ground water from Lake Huron, and began providing residents surface water from the Flint River treated at a local plant. Reid said it's more difficult to properly treat surface water, especially in the summer when hotter temperatures cause bacteria to grow faster. She adds that Flint's water treatment plant is inadequate and outdated, and has traditionally been used as an emergency back-up facility in the past.
In the last year, news reports indicate that residents have received boil-water advisories after positive tests for total coliform and fecal coliform bacteria. The city has also issued notices of too much total trihalomethanes (TTHM) in the water, which occur as a byproduct of disinfecting the water for public consumption and can lead to liver, kidney or central nervous system problems and increase the risk of cancer, according to the Environmental Protection Agency. The water and the chemicals used to treat it are said to be corroding the treatment plant's 75-year-old pipes, and the sediments are contributing to the odor and discoloration.
The use of the Flint River water is expected to be temporary, as the city works with the Karegnondi Water Authority, a municipal water supply system, to build a new water pipeline to Lake Huron. But that pipeline is not projected to be completed until the end of 2016, and Reid says that's too long for Flint residents to wait for safe, affordable drinking water. In addition to hosting the art installation, members of Woodside Church have marched in public rallies and protests and joined city advisory committees. Among other efforts, the church also helped fund an injunction filed by Flint's Concerned Pastors for Social Action, demanding that the city reconnect to Lake Huron water immediately. 
"We have gotten involved through various groups in Flint to raise awareness and be a public voice of concern," Reid said. "We were initially looking at water access and affordability – do you pay the rent or the water bill? The louder voice now is about quality. If residents are concerned about the quality of the water, they aren't using it and then have to find it elsewhere."
---
Related News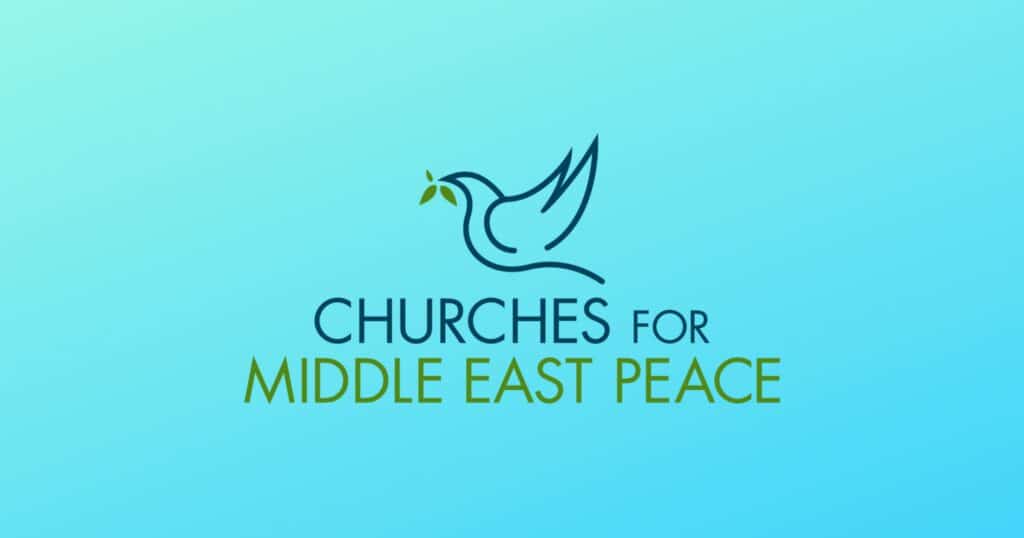 The following statement was issued Dec. 2 by Churches for Middle East Peace (CMEP), of which...
Read More