Michigan churches' resettlement efforts help keep families together
Keeping families together. Even when they come all the way to America from Afghanistan.
That's what two United Church of Christ congregations in Michigan are doing as they help resettle people leaving their homeland for a better life.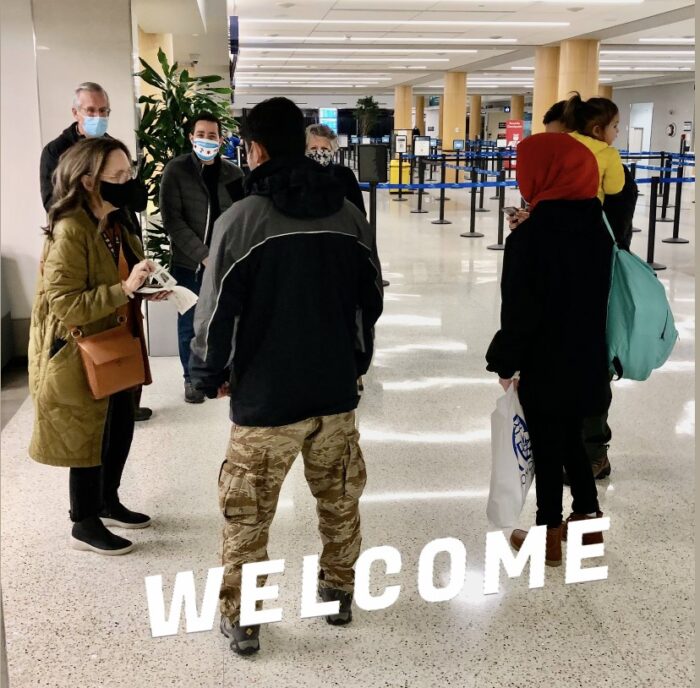 Douglas UCC welcomed an Afghan family of three to that Michigan community on Jan. 12.
They are relatives of another family that arrived in November at Holland UCC, about 10 miles away.
Churches team up
The two churches decided last fall they wanted to team up to help an extended family resettle. Douglas UCC formed an Afghan Task Force with 25 church members in October to make it happen.
"Both Holland UCC and Douglas UCC attended orientations that were hosted by Bethany Christian Services [in Holland, Mich.] back in September," said the Rev. Salvatore Sapienza, the Douglas church's pastor. "Though our churches worked separately on raising funds and collecting donations of clothes and furniture from our individual congregations, we worked together in our attempts to sponsor one extended family.
"After Holland UCC's family arrived, the father mentioned that they had extended family still seeking sponsorship, so we worked with Bethany to make that happen."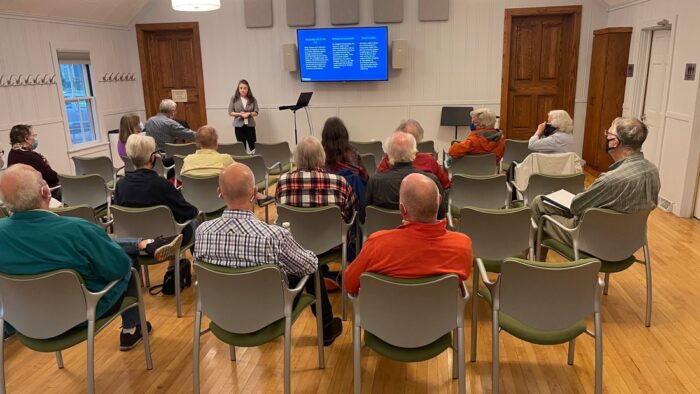 The two churches received separate training sessions. Bethany gave task force members an overview of the Afghan resettlement situation, provided materials on cultural differences and walked them through the sponsorship process and what would be expected.
A repurposed house
Finding the family a place to live was easy for Douglas UCC. The church had bought a house behind its campus in 2019 in hopes of expanding its building to accommodate a growing congregation.
But the pandemic put those expansion plans on hold.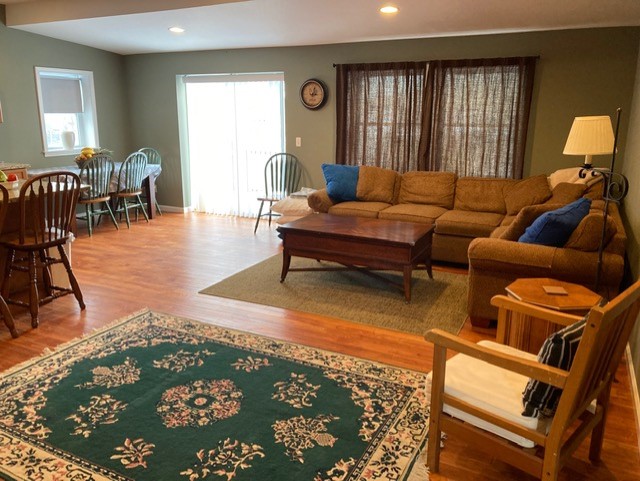 "When housing became a need for Afghan families, it was a 'no-brainer' for us to offer the house behind the church," Sapienza said. "It is a three-bedroom, two-bathroom ranch. Church members have donated furniture, clothing, toys, food and household items. We will be providing transportation for the family to and from medical and other appointments, acclimating them to the area and helping them with paperwork and job searches."
The pastor said the young family, a mom and dad with a 2-year-old daughter, left Afghanistan "with only a backpack of possessions for each of them."
One of the parents in each of the two households are siblings. Having other relatives close by has been important – especially to the children of both families. The 2-year-old "has been having so much fun with her cousins," Sapienza said. "Both Holland UCC and our church have showered them with toys."
'Welcome the stranger'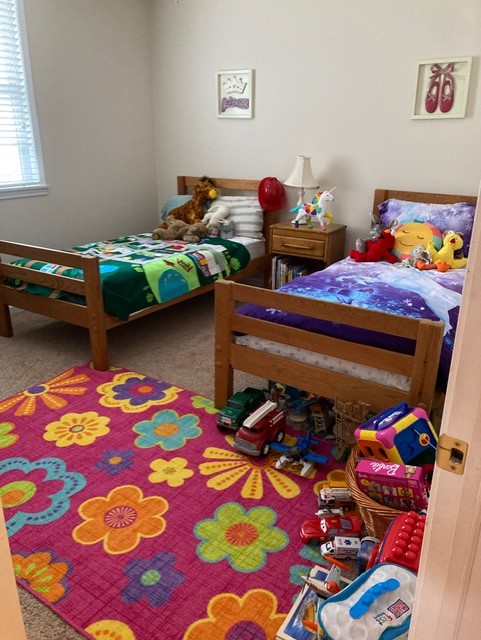 Since the Douglas UCC family's arrival, task force members have so far accompanied them to:
The grocery store, helping them to learn the currency and prices and how to budget.
Burlington Coat Factory to purchase winter coats.
The local library to apply for library cards.
The post office to open a post office box.
"They have also been instructing the family on how to operate the appliances in the home – TV, washer-dryer, garbage disposal, and dishwasher – and will be working to help the father study for his driver license test," Sapienza said. He expects Douglas UCC will be offering assistance for the next six months or so.
"We are called by our faith to love our neighbor and to welcome the stranger in our midst," he said. "It has been a good experience for us, so far, so I'm sure we'll consider doing it again for another family in the future."
UCC Global H.O.P.E. Refugee and Migration Ministries offers workshops, networking opportunities and tailored support to congregations and Conferences interested in helping refugees, asylum seekers and other immigrants. Attention is given both to ministry basics and to best practices of engaging with vulnerable populations.
Grants are available to eligible church bodies that have demonstrated a sustainable commitment to welcoming immigrants with dignity. For more information, visit the website and/or contact the Rev. Irene Hassan, UCC minister for refugee and migration services.
---
Related News
On a recent trip to Palestine and Israel, the Rev. Allie Perry was part of a delegation that...
Read More