Michigan church releases $170,000 as faith-based reparations
When Judy Martin sold her house in East Lansing, Mich., in 1987, she learned of a racially restrictive covenant in her title that said she was not allowed to sell her house to African Americans.
"I was shocked," she said. "It was the African American family we sold to who pointed that out to us."
The Fair Housing Act of 1968 deemed covenants like this unenforceable.
But when Martin and her fellow members at Edgewood United Church, a United Church of Christ congregation, began digging into their community history as part of their work toward offering reparations, they found many of the area's deeds held such restrictions.
"When someone can see in writing that, yes, that existed in our community — a community that votes pretty progressively — people are shocked," Martin said.
This was one story along the congregation's path toward delivering a check of slightly more than $170,000 to the Justice League of Greater Lansing Michigan for reparations.
'Repair the breach'
The Justice League was established in 2021 by members of First Presbyterian Church of East Lansing. Its mission is to "repair the breach caused by centuries of slavery" by creating avenues for reparations to come from predominately white houses of worship and go toward increasing wealth equity for African Americans in the community.
It began as a grassroots operation with the goal of collecting $1 million by encouraging area churches to each donate $100,000 from their endowments. The use of funds is designated by an advisory board for scholarships, business startups and home ownership.
Kathy Fore and Heidi Thornley, chairs for the Racial Justice Task Force at Edgewood United Church, attended early formative meetings for the Justice League and brought the issue of reparations to their congregation.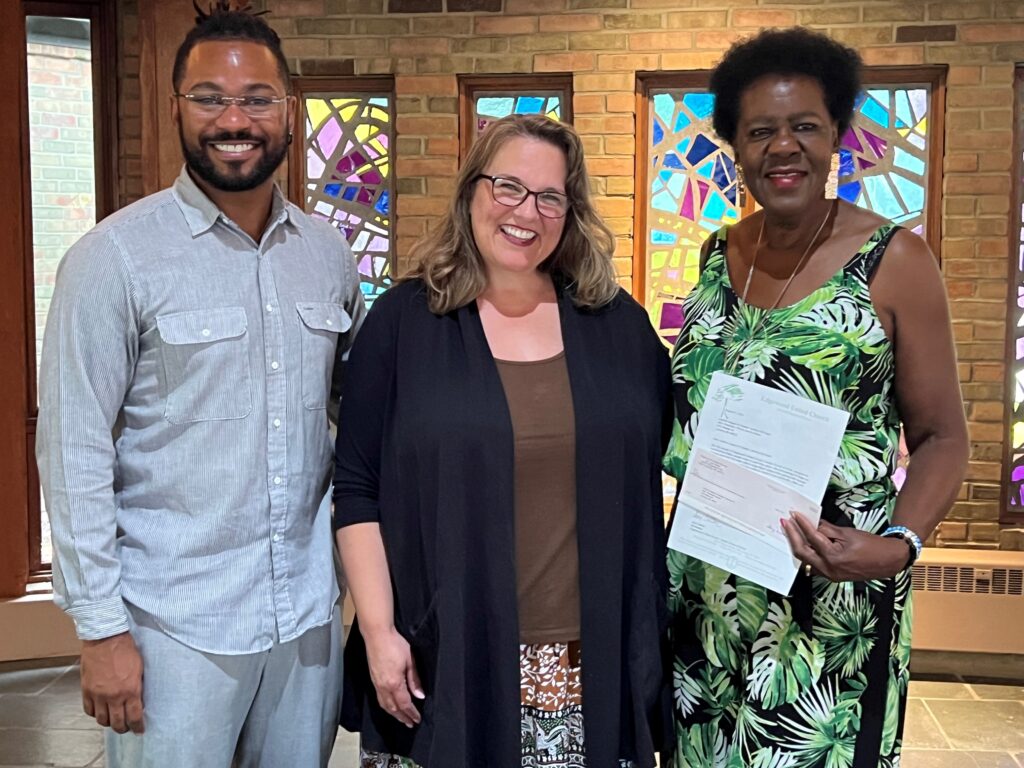 "It was, at the beginning, a bit of a foreign concept," said Martin, who also serves on the task force. "But as we looked at it more and more, it was kind of a relief at Edgewood. We had been meeting as a racial justice group for eight years and working on small projects, like going to the courts to look at the unequal representation of African Americans in our justice system. We did many things like that, always wondering, 'What can we really do to impact racial justice?'
"So, when a couple of African American leaders came to us and said, 'Here's something you can do,' we embraced them, saying, 'Thank you. We want to work with you.'"
History of injustice
The Edgewood church council brought the proposal before the entire congregation to contribute $100,000 from their church endowment to these reparations efforts. Fore, Martin and others created a series of presentations covering the history of racial injustice in their community and the responsibility to offer faith-based reparations.
The congregation has been drawing money from their endowment to meet their annual budget, Martin said, and so they made sure to reach out to every congregant to make sure each person was part of the conversation about giving a substantial part of that money away.
"Until 1968, if you were a Black person, you could not either rent or own a home in East Lansing," Fore said. "And so, one of the things we said to folks was that much of our endowment was given by parishioners who passed away and owned their homes in East Lansing — homes that, when they bought them, no Black person could. So we benefited from the wealth that was accumulated by those homes. And this is a good way to repay that."
She added how present the history remains, with many homes that were historically redlined still selling at consistently lower prices.
Fore said that many in the congregation were surprised to learn the history of their community — a history that is not unique, she said, with similar stories of how people of color have been marginalized in communities across the country.
'It touches each of us'
At one Edgewood church meeting, a congregant suggested collecting donations on top of the $100,000 payment "so that it touches each of us, not just our former members," Martin said.
By opening this invitation, they attracted people beyond their congregation eager to participate. People who read an article about the reparations initiative contacted the church to offer large contributions, including a matching amount of $20,000. This brought the total amount just over $170,000.
"We continually stressed that this was not a gift," Fore added. "We were repairing the breach that was caused."
Other East Lansing churches have taken different paths to reparations. All Saints Episcopal Church sold their rectory and committed to giving at least half of the proceeds from the sale to the Justice League's reparations fund. Another church without an endowment committed to giving a portion of their weekly offerings, Fore said.
'Reparations don't stop with money'
Fore and Martin have been involved in Justice League initiatives to invite other churches to join the movement for reparations and expressed a willingness to share their process with others. They have encountered faith communities who are unaware of the injustices and not ready to participate.
"We really need the churches to be working on these justice issues so that when something like reparations comes along, we're ready," Martin said.
This echoes recent action taken by General Synod, the UCC's national body. In July, Synod passed a resolution calling for the study and development of reparations for African Americans.
Fore said she's humbled by her congregation's efforts, and there's more yet to come.
"Reparations don't stop with money," she said. "The injustice has been done. Education, talking about it, working with the Black community, breaking down those the barriers — there are a million things yet to be done."
---
Content on ucc.org is copyrighted by the National Setting of the United Church of Christ and may be only shared according to the guidelines outlined here.
---
Related News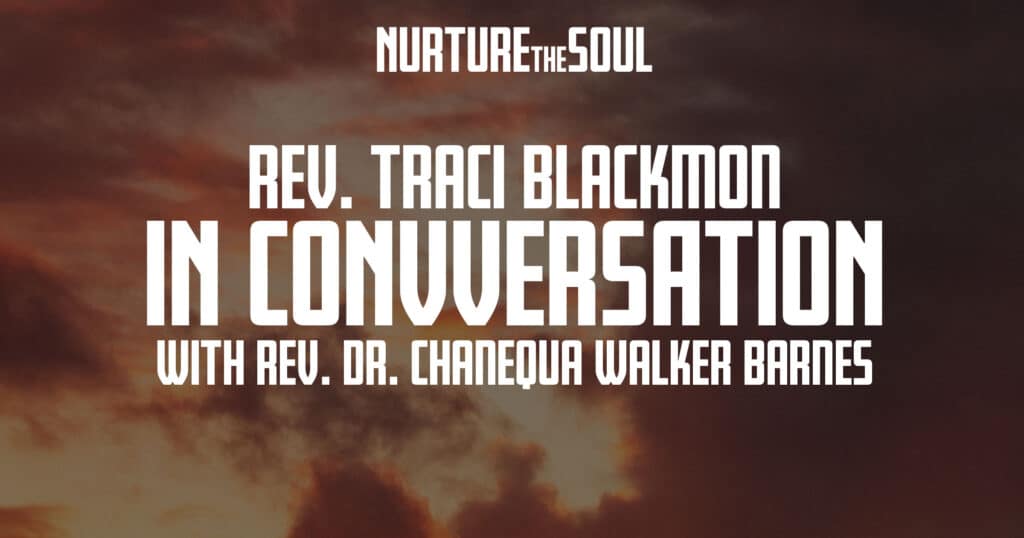 The impact of trauma and the need for self-care are vital -- and sacred -- topics for the...
Read More