Memorial service July 13 for Jane Heckles, a leader in Conference and national ministries
A celebration of life will be held July 13 for the Rev. Jane Heckles, an influential Conference minister and member of the national staff of the United Church of Christ.
She died June 18, 2022, "after a brief, intense struggle with pancreatic cancer," her family said. She was 67.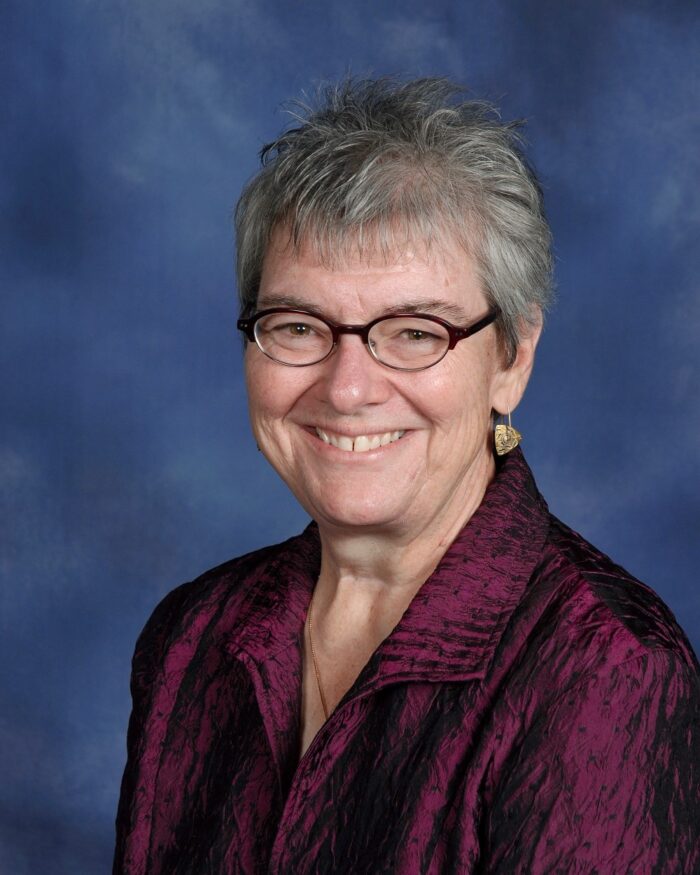 The service will be at 6 p.m. PDT Wednesday, July 13, at Pilgrim Place, Claremont, Calif., where Heckles and her spouse, Kathleen Greider, have lived since 2016. The service will be livestreamed via Zoom at this link. A passcode and additional updates are posted at this Caring Bridge page, said Heckles' and Greider's longtime friend, the Rev. Wendy Vander Hart.
Colleagues have filled social media with tributes to Heckles' impact. Among them is the Rev. J. Bennett Guess, a past national UCC officer who now leads the American Civil Liberties Union of Ohio. Heckles was on his executive team when he headed the UCC's Local Church Ministries.
"She lifted, loved, supported and encouraged me, but she also constantly challenged me to do and be better," Guess said. "She did that with everyone. She lived a life of deep purpose, all things justice, and leaves behind everlasting impact. So many of us were touched by her goodness, intellect and strategic insight."
Early years
Born Aug. 13, 1954, Jane Elizabeth Heckles grew up attending First Church of Christ, Congregational, West Hartford, Conn.
She majored in religious studies at Allegheny College, Meadville, Pa., then earned an M.Div. degree in 1980 from UCC-related Andover Newton Theological School, located at the time in Newton Centre, Mass. She also earned a D.Min. there in 1997.
She was ordained to Christian ministry in 1980 at The Federated Church of Christ, UCC, Brooklyn, Conn., where she served her first pastorate.
Devoted to UCC
Much of her life's work, though, was in service to the wider UCC and institutions related to it.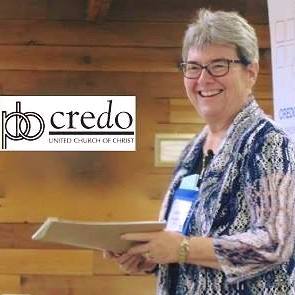 She was Andover Newton's director of development from 1981 to 1991.
In 1991, she moved to California, where Greider had been called to the faculty of Claremont School of Theology.
From 1992 to 2008, Heckles served the UCC's Southern California Nevada Conference — first as its first stewardship minister, then as Conference minister, a position she and the Rev. Daniel Romero shared.
She served on the national UCC staff, working on financial and missional support for the denomination, from 2009 to 2013.
She was interim pastor of University City United Church, San Diego, in 2013 and 2014.
From 2015 to 2020, she led CREDO, a wellness benefit program for ministers offered by The Pension Boards–UCC.
Over the years she also served as:
An adjunct faculty member at Andover Newton and Claremont, and a trustee at Andover Newton.
A member of wider UCC governance bodies, including the Executive Council, a forerunner of today's UCC Board.
A board member at UCC-related Pilgrim Place, including as its chair.
'Funny, wise, compassionate'
Colleagues remembered her especially for her work in the UCC's Conference and national settings.
Paul Tellström, pastor of Altadena Community Church, and, earlier, of two other Southern California congregations, called her "funny, wise, compassionate, not afraid to speak up — and now, gone too soon."
He recalled receiving a visit from her — in her Conference leadership role as pastor to pastors — upon the death of his father in 2004.
"Jane simply sat with me in my grief," Tellström said. "What she said to me that morning was loving and reassuring, but it was her presence in my home during what I am sure was a busy time in the life of a Conference minister that made all the difference. When she left, I knew what it felt like to be 'well pastored.' Just one example of many in which Jane raised the bar. Jane was always one of the people I respected most."
'Changing lives'
Heckles' national work focused on Our Church's Wider Mission. That's the work of the UCC beyond the local church and the basic funding that supports it.
Colleagues said she brought a fresh emphasis on mutual promotion of OCWM by the UCC's Conferences (its regional bodies) and its national ministries. "Jane offered great relationship with Conference ministers and a demonstrated commitment to 'lifting all boats' through our stewardship efforts," Guess said.
Heckles joined the national staff while the UCC's "God is Still Speaking" identity campaign — begun in 2004 — was in full swing. Inspired by that momentum, she developed a stewardship emphasis, "Changing Lives: That's Our Church's Wider Mission." It lifted up "continuing testament, extravagant welcome, and changing lives" as three core UCC values.
Dozens of its testimonial videos are still available at the UCC YouTube channel.
Short retirement
Heckles remained active in UCC circles in her short retirement.
Just a year ago, she was among past UCC leaders who took part in a special online gathering around the edges of the church's first-ever all-virtual General Synod.
There she remembered the groundbreaking nature of the "Still Speaking" campaign. "It was a deep commitment to evangelism in a very different way than had ever been done," she said. "And we got on the same page about de-centering ourselves and understanding that we were no longer at the center of the universe. Evangelism meant welcoming people from all kinds of places and lives."
She also continued her already years-long involvement in Pilgrim Place programs, including its annual Festival and other fundraising efforts, its online newsletter, and as a weaver of placemats and scarves.
'Wit and humor'
Heckles is survived by her spouse, Kathleen J. Greider; by her brother, William R. MacKay-Heckles; and by their families. In lieu of flowers, the family said it would welcome contributions in her honor to the Resident Health and Support Program at Pilgrim Place "or to a charity of your choice." A full obituary is here.
"Jane was a colleague who brightened a room, meeting, event and any day with her insights, truth-speaking, encouragement, wit and humor," said the Rev. David Schoen, who worked with her in Local Church Ministries. "Her memory is a blessing."
"I hate when great people are taken from us so early," Guess said. "Rest well, good pastor and dear friend."
---
This article was updated on July 11, 2022, with a link to the livestream of the July 13 memorial service.
---
Content on ucc.org is copyrighted by the National Setting of the United Church of Christ and may be only shared according to the guidelines outlined here.
---
Related News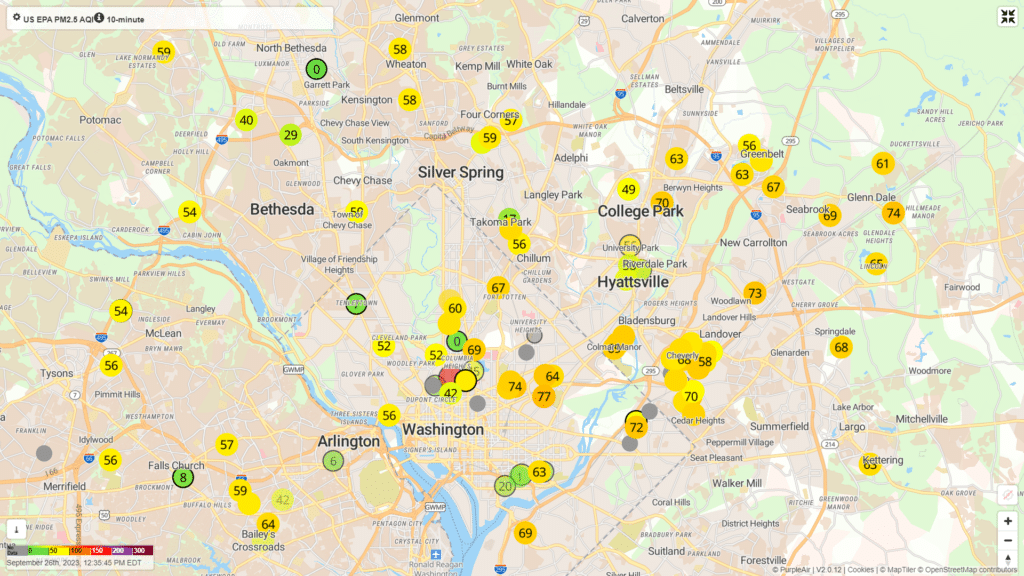 This summer, the United States experienced some of the worst days for wildfire pollution in...
Read More