Say a prayer on Memorial Day for U.S. military personnel
As the nation celebrates the Memorial Day holiday, pastors of the United Church of Christ and their congregations may take some time Sunday to commemorate the work and sacrifice of the men and women in the United States military.
The Rev. Rebecca McMichael is ministering to the United States Army's 5th Battalion 52nd Air and Missile Defense (AMD), serving with the unit on deployment in the Middle East for one year. A UCC minister since 2007, Chaplain Captain McMichael said that there are some easy ways the church can observe Memorial Day as part of worship services on Sunday, and honor past and present military personnel.
"Just pray for the soldiers, especially the ones that are deployed," she said. "Make them part of the pastoral prayer, and if there are soldiers deployed from the congregation, send a card, check in with family members to offer support. For veterans in the congregation, thank them for their service, and pray for them, too."
The UCC has 45 chaplains on active duty, in the National Guard and with the U.S. Army Reserves. There are also five seminarians preparing for military chaplaincy in the Army and Navy, and there two UCC chaplains deployed to Afghanistan and two on assignment in Europe. While the UCC ordains those chaplains, they are able to pastor to a variety of faiths within their military unit, while also conducting themselves as commissioned officers.
"Personally, and as the Minister for Chaplains and Specialized Ministers, I appreciate the attention that the United Church of Christ is giving to this important and growing segment of our population," said the Rev. Stephen Boyd. "Our Veterans are an invaluable resource and on this Memorial Day we especially remember those who paid the ultimate price."
Over Memorial Day weekend, McMichael plans to rest, call her family members and check in with them, and of course, go to church on Sunday for a Memorial Day service.
McMichael spent December 2011 through December 2012 deployed with Army soldiers in Bahrain and Qatar. She's been stationed at Fort Bliss in El Paso, Texas, with the battalion since returning. McMichael has been in the Army for three-and-a-half years. While on deployment, McMichael was tasked with the pastoral care of more than 800 soldiers in her battalion.
"The soldiers are my congregation and they're my church. I tell them that," said McMichael. "You're embedded with them — you go where they go, you're part of the battalion staff and you're advising on moral, ethical and family-care issues."
With family relatives who served in the military, McMichael reflected on joining the military when she was in seminary. She sought a challenging field of ministry that required the use of full knowledge and talent, and she has found chaplaincy work provides exactly that.
"It pretty much happens every day," she said.
The days were long in Bahrain and Qatar, both coastal countries on the shores of the Arabian Sea. Training started at sunrise for the "five-five-deuce," the nickname for the 5th Battalion 52nd Air (5-52) since temperatures in the region rise above 100 degrees in the daytime, and 16-hour days were common for McMichael and the unit.   McMichael's work also took her to a base's hospital to care for wounded soldiers.
"I think [military life] comes down to sacrificing for something that's bigger than yourself, and working for the greater good throughout the world to protect people in country, our allies and ensure their safety," she said.
"You just work very hard and very long hours, you deal with a lot of suffering – marriage and family issues – and you're on call all the time whenever a soldier is in crisis, maybe they get bad news from home," McMichael said. "It's caring for the soul of a solider and looking out for their morale and well-being."
---
Related News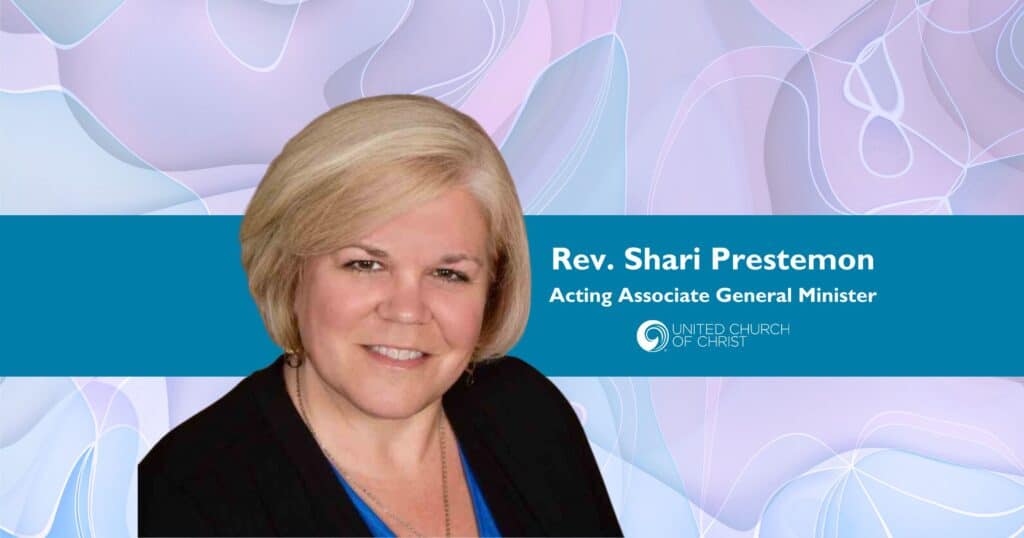 A new United Church of Christ national leader has been called. The UCC Board voted in a...
Read More