Meet.ucc the place for General Synod 33
In 2019, General Synod 32 was held in Milwaukee. In July, General Synod 33 will take place on meet.ucc.
Meet.ucc is a multifunctional platform that will be used for registration, to direct pre-Synod events, stream worship services, deliver access to live keynote speakers, handle plenary, the parliamentary process, track optional events … and as a way to keep delegates engaged along the way.
"Participants will log in to meet.ucc and get a custom schedule, designed for you, and it will take you where you need to go," said Nathan Young, technical coordinator for the United Church of Christ virtual General Synod, July 11-18. Each person's schedule will be based on choices designated during the registration process.
While a number of media platforms will be used during the virtual event, meet.ucc gives Synod-goers one single point of access, "eliminating the need to figure it out," Young said. "There will be so many ways to participate in General Synod; planners will customize each experience to get people where they need to go."
Developed by the Presbyterians
Meet.ucc is the licensed use of the Presbyterian Church (U.S.A.) PC-Biz platform that was developed to host the 224th General Assembly in Baltimore last June. Once the UCC Board decided to hold the 2021 biennial gathering online, Synod planners decided to solve the most difficult part of the program first.
"The first question asked was, 'How are we going to manage the parliamentary procedures?'" said the Rev. Karen Georgia Thompson, associate general minister and General Synod administrator. "In order to be successful, Synod must have effective parliamentary procedures and processes.
"The Presbyterian Church (U.S.A.) had already figured it out. They did it prior, and gave us the opportunity to do it too."
Handling business
The UCC watched the PCUSA gathering last summer very carefully, Thompson said. "They set the precedent with this tool for the hub of the meeting. So the UCC licensed the technology.
"There were lots of meeting systems available. None of them do what this platform does. It allows for discussion and amending of resolutions — delegates can speak to motions — with moderators."
Young, the producer of PCUSA General Assembly, said the denomination spent 16 years developing this tool. It's not new technology and it has been used successfully in the past more than once. In addition to the 2020 PCUSA General Assembly in June, the Washington State Medical Association used it for a meeting of 500 people in September 2020. It's also being used to host meetings both before and after General Synod.
Single hub, several platforms
A group of UCC stakeholders got a preview of the system on Wednesday, April 28. Young and his colleagues, Julia Henderson, coordinator PCUSA General Assembly, and Vicente Guna, associate director of technology, walked the group through a look at the functions of meet.ucc.
"We are creating meet.ucc as the place to go during Synod," Young said. "It will be the single place people need to visit to get access to their events."
After identifying all the technological needs of the online gathering, "there wasn't one platform that did the best of everything we wanted to do," Young said. "Meet.ucc will direct you to the other places."
Zoom will be used for meetings with two way audio and video communication, like the Youth and Young Adult programs. The Vimeo platform, with its high- quality streaming capabilities, is the choice for one-way communication like worship, the main stage and keynote speakers. Frontline Faith will be used for the pre-Synod workshops organized by UCC partner, Convergence. Accelevents will be running the exhibit hall. All those platforms are integrated into meet.ucc, which will be accessed at meet.ucc.org.
In this hub approach, each participant has a personal schedule, and a link for each event. "A meeting room and guide book all in one location" is how Young described it.
Training, and a help desk
The national setting will also offer mandatory training in the use of meet.ucc for delegates and others "with voice" admitted to the bar of the house. This will help participants become comfortable with the technology. They'll be able to choose their own training time during registration, and there will be several training sessions from which to choose. Dates and times for the one-and-a-half hour sessions — scheduled June 21 through July 6 — will be found on the General Synod website. Delegates will not be seated without this training.
"We are ensuring that the choices we have made support the needs for this event," Thompson said. And that means advance training and support. Those interested can get help with registration at GeneralSynodRegistrar@ucc.org; generalsynodadminstrator@ucc.org can field questions on other issues.
There will be short videos available as well. "This is what you need to know when you come into the system," Thompson said. The site will also have a help desk to answer all questions about how to navigate meet.ucc. The help desk can be accessed through an embedded chat system, or through phone calls and emails. It will include parliamentarians to support questions about process.
Technology was not a barrier for the PCUSA General Assembly. Its help desk staff successfully closed more than 2,000 tickets during last year's meeting. The UCC plans an even larger staff for Synod.
Check your internet
Young said meet.ucc is hosted by servers that can balance traffic from all over, so participants can have the "same exact experience from wherever you are in up to 35 countries."
Karen Georgia Thompson noted that one's personal internet access is the only factor that the system can't successfully control.
"Much of what we are talking about is dependent on personal technology," she said. "Maintain your machine and test your speed. Make sure your computer updates are installed – that can affect your experience."
'Historic moment'
The Rev. John Dorhauer, general minister and president, said while the UCC is taking on something new, "we are not boldly going where no one has gone before. We are incredibly grateful to our friends at PCUSA for assisting us."
Dorhauer sees virtual General Synod as "a historic moment in the life of a church," not just the UCC.
"We are breaking new ground for what it means to be in mission with one another. Let us all be bold, courageous and optimistic," he said. "It's a new time, a new day and a new way, and we will all be better for it."
---
Related News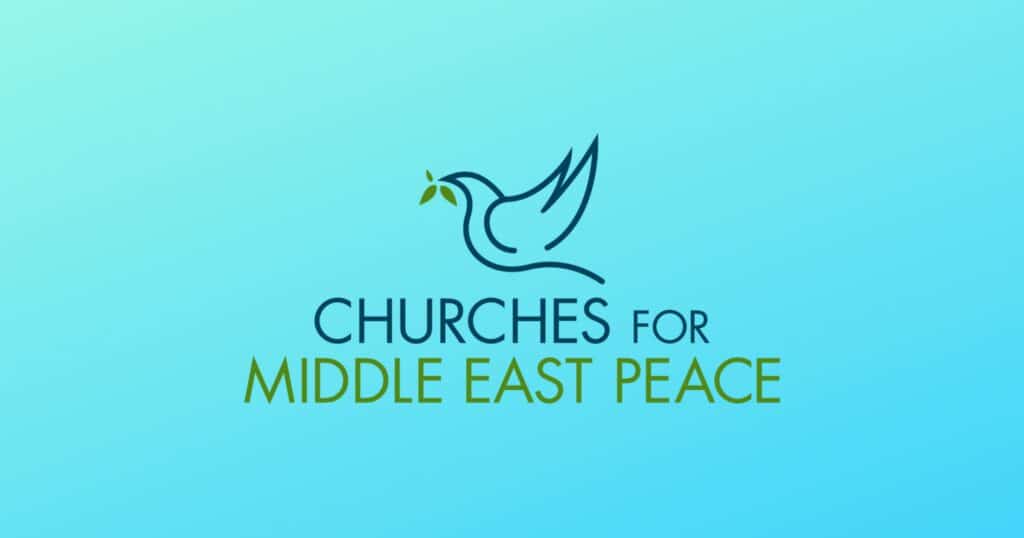 The following statement was issued Dec. 2 by Churches for Middle East Peace (CMEP), of which...
Read More