Marlene Helgemo, leader in UCC's Indigenous ministries, dies at 75

The Rev. Marlene Whiterabbit Helgemo, a leader of Indigenous communities and their ministries in the United Church of Christ and beyond, died July 22, 2022. She was 75.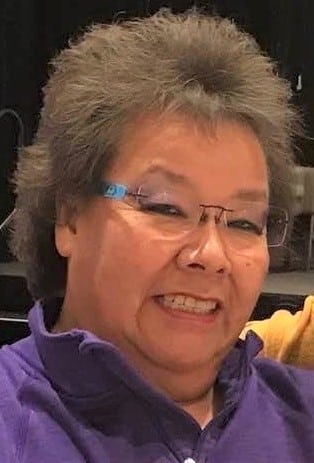 She had been pastor since 1992 of All Nations Indian Church in Minneapolis, and, since 2012, executive director of the UCC's Council for American Indian Ministry. She was also CAIM's interim executive from 2006 to 2012.
She held dual standing as a minister in the UCC and the Evangelical Lutheran Church in America. She was the first Native American woman to be ordained to ministry in the ELCA.
The Rev. Traci Blackmon, the UCC's associate general minister for Justice and Local Church Ministries, said Helgemo was "first and foremost a pastor."
"Her care and compassion for all people are indicators of her commitment to the call upon her life," Blackmon said. "She was a fierce colleague and advocate for the Council for American Indian Ministry in every setting. I will never forget visiting with her at All Nations Church and learning more from her in two days than I'd learned on my own in two years. She will be greatly missed in the realm as her spirit soars."
From local to national
Helgemo's leadership and activism in church and community ranged from the local to the national. As just a few examples, she was:
She worked for justice for Indigenous people in many areas. In recent years, those included: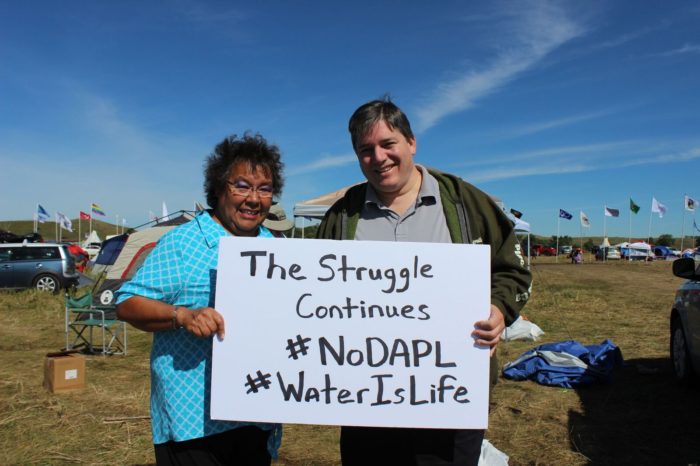 'A wonderful ministry'
Born Feb. 22, 1947, in Portage, Wis., Marlene Faye Whiterabbit grew up in Ashland, Wis., and graduated from high school there.
A graduate of Luther Northwestern Theological Seminary (now Luther Seminary) in St. Paul., Minn., she was ordained in 1987.
In a 2011 UCC video, she remembered a friend inviting her to apply for pastor of All Nations Church, "the first urban Indian congregation in the United Church of Christ." "I was very happy that she asked me to do that, but I was wondering, logistically, how could I do this? I'm a Lutheran pastor." However, "after talking to people in both denominations, they all said, 'It can be done.'"
She said she was glad the congregation called her. "It's just a wonderful ministry to be present in our Indian community, and it makes me proud to be a United Church of Christ pastor — to be able to bring the good news to the urban Indians of Minneapolis."
Teacher, guide, ambassador
Colleagues remembered her as both mentor and activist. One of them was the Rev. Rebecca Voelkel, who directs the Center for Sustainable Justice at Lyndale UCC in Minneapolis. She recalled receiving "teaching and guidance" from Helgemo soon after Voelkel's 1997 ordination. They planned and led Thanksgiving Eve worship services at UCC and Lutheran congregations in the Twin Cities, including All Nations and what was then Spirit of the Lakes UCC, where Voelkel was pastor.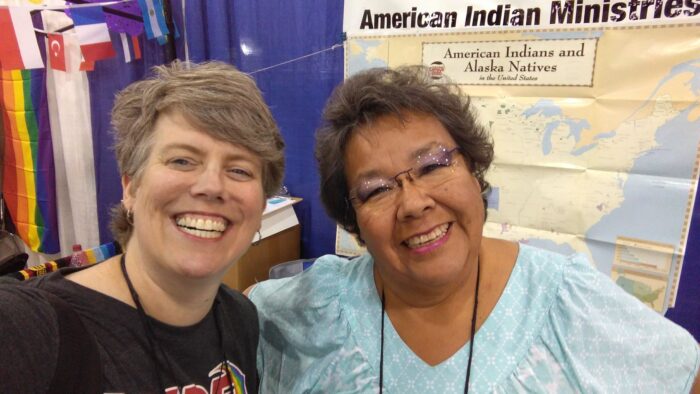 Later, "Marlene called me to ask that I be a witness at Standing Rock and then act on what I heard," Voelkel said. "I ate and worshiped in her camp at Oceti Sakowin camp and returned three times over the course of the fall of 2016. That experience transformed my life. Much of the ministry in which I am now engaged is because of my time with Marlene's mentoring and in response to the promise I made her."
Pastor Louie Blue Coat, a leader in CAIM and its Dakota Association, said he struggled to find words to "explain how much she meant to the whole CAIM family." He noted, among Helgemo's many gifts, her skill at "dialogue with ministries outside CAIM" and at representing "UCC Indian country to the outside world."
Funeral arrangements
Helgemo is survived by her husband, Harvey; daughters, Wendy Helgemo and Heidi Tucker, and Heidi's husband, Glenn; and grandchildren, Adalina and Dalia. The family has suggested that, in lieu of flowers, people consider making memorial gifts by check to All Nations Indian Church, 1515 23rd St. East, Minneapolis, MN 55404.
A funeral will be at 12 noon CT Tuesday, July 26, at Central Lutheran Church in Minneapolis, where visitation hours will be from 10 a.m. until the time of the service. Chilson Funeral Chapel of Winsted, Minn., is in charge of arrangements. A full obituary is here.
"She was such an integral part of the life of our ministry that she will be dearly missed by all who worked with her," Blue Coat said, "even if you just met her once at an event."
---
Content on ucc.org is copyrighted by the National Setting of the United Church of Christ and may be only shared according to the guidelines outlined here.
---
Related News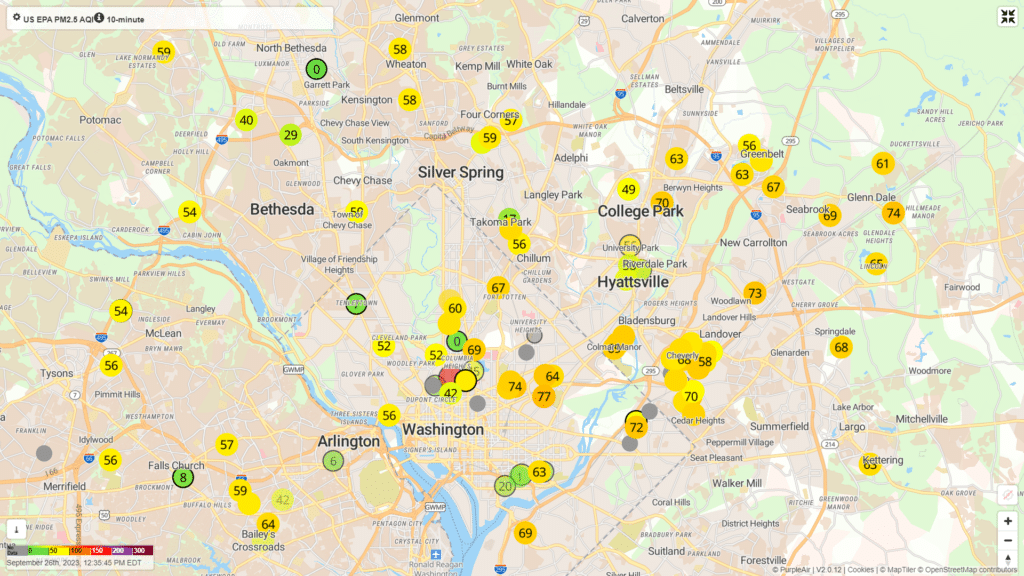 This summer, the United States experienced some of the worst days for wildfire pollution in...
Read More