'Love will triumph someday' – California pastor opens up about immigrating to U.S.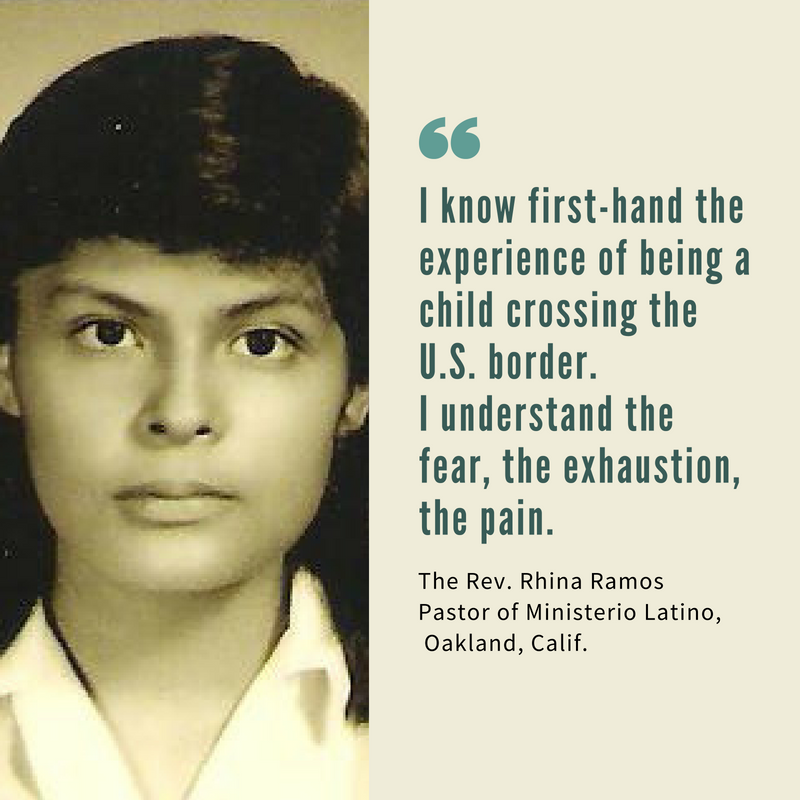 The Rev. Rhina Ramos knows all too well the fear and the struggle facing migrants coming to the United States, hanging on to the hope of building a better life. She lived it.
"It's very vivid in my head. I was old enough to remember everything. There was a civil war and everyone who could flee had to leave the country."
Ramos, who pastors Ministerio Latino UCC, a Spanish-speaking open and affirming new church start ministry in Oakland, Calif., was 14 when she, her aunt and her brother were forced to leave their home in El Salvador in 1983. Although it has been 36 years, and she and her family have built good lives and have prospered in their new home country, her heart breaks for migrants trying to do the same.
"These days have been particularly hard because I know first-hand the experience of being a child crossing the U.S. border. I understand the fear, the exhaustion, the pain."
It took Ramos and her family two attempts to cross the border into the United States, fleeing the violence of a bloody civil war. She describes their capture as "dehumanizing."
"We had walked for hours in the dark of the night, and the border patrol got us and put our group in a van to spend the night. We were locked in that van the rest of the night. We were given no water and weren't allowed to go the bathroom. I remember feeling out of my body looking from above what was happening to my aunt, my brother and me," Ramos said. "The next day we were released and put back in Tijuana."
Undeterred, with no home to return to, her aunt found a new coyote in Mexico to smuggle them into this country.
"She negotiated our transfer to a set of smugglers that finally helped us cross the border. Our second attempt was successful, and we only walked 20 minutes, lay on the grass, and then got picked by cars that took us to a safe house in San Diego. This was the beginning of our lives in the U.S."
Reunited with her mother, who was in New York, Ramos and her brother had two mothers, raised by both their mother and their aunt, who cleaned houses to provide for them.
"My aunt adopted my brother and me to help us get a green card," she said. "That is unheard of these days. 36 years ago there were many routes to legalization in this country. There are not those open doors anymore."
Ramos said growing up as an immigrant kid was hard. They were constantly reminded they didn't belong. The associate principal of a school she and her brother attended yelled at them for speaking Spanish.
"When I came here I worked hard to do the right thing. But I learned I have be true to myself," Ramos said. "Coming up on Long Island, I was treated like a pet because I was doing well. Now I can say don't accept people because they are 'model immigrants.' They are humans, just like you. Period."
Faith has always been important to this UCC minister. Raised Catholic, Ramos started worshipping as a Baptist living in New York, but was "'thrown out' when I came out of the closet." A lawyer, she audited a class at Union Seminary and liked it. Awarded a scholarship to Pacific School of Religion, Ramos earned her Master of Divinity, but didn't have a church, so didn't pursue ordination.
"I was never was part of an English speaking congregation," Ramos said. But then she found Plymouth United Church of Christ in Oakland. "I was in exile in the church community, and the UCC became home to me." Ramos would go on to plant a Spanish-speaking ministry with Plymouth as mother church, and in May 2012, was ordained as UCC pastor.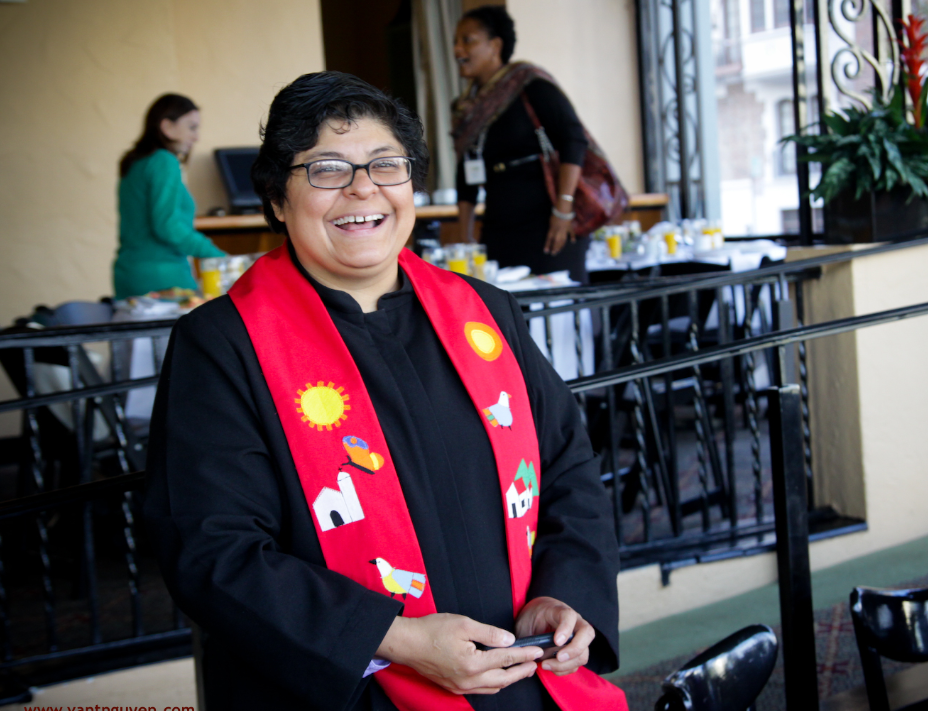 Ramos decided to speak out, to share her story for a number of very basic reasons.
"Our immigrant brothers and sisters are deserving of the most basic humanity, dignity," she stressed. "I want to let people know nobody wants to rob America. We want to dream, fail, be restored, and have lives in freedom. I don't think anybody wants to come here to hurt anybody. They want to come here to contribute. To make a better life. Some people become criminals. It's a human condition; it's not an immigrant thing.
"God has been good to us and despite so much discrimination, my brother and I got advanced degrees. He is a transplant surgeon in Philadelphia. We were fortunate 36 years ago because laws were different. Now, the anti-immigrant sentiment has made almost impossible for people to make it.
"I feel that the UCC is a very important voice right now," Ramos continued. "The statements, starting from national, are proclaiming the truth about how we need to treat each other with basic dignity, as human beings. We love the other, not because someone is a poster child or a model minority. Don't romanticize the immigrant community – just consider an immigrant as another human being. Open up your eyes to that – our Christianity calls us to embrace that – period. Jesus taught us to love."
"That's it…follow God's commandment. That's it. Let's do this work because we believe that in justice. We do this work because love will triumph someday."
---
Related News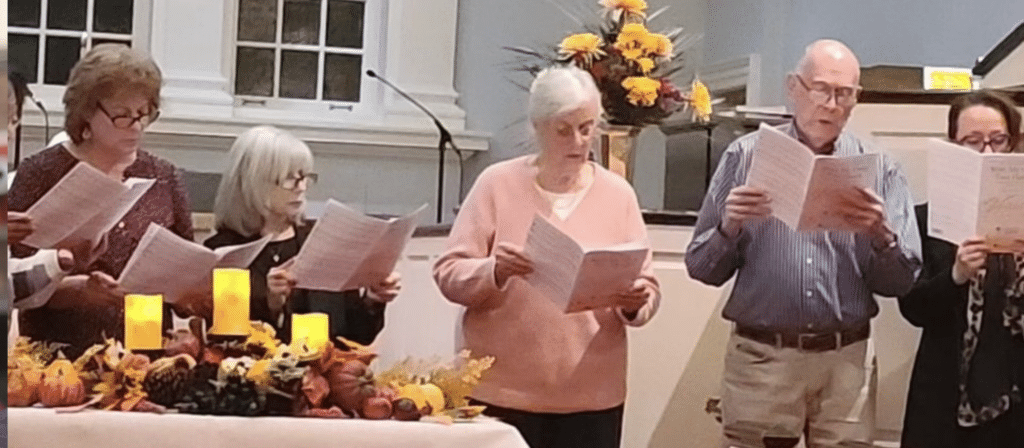 Many United Church of Christ congregations across the country participated in interfaith...
Read More