Love, solidarity trumps hate in Virginia community, prompts healing after hate crimes
After the ugliness of hate crimes aimed at two faith communities in Annandale, Va., this week, there has been a show of solidarity and support in the face of those hurtful messages  —  at a news conference announcing the arrest of a suspect on Maundy Thursday, and with prayer vigil attended by hundreds of people Saturday night, on the eve of Easter.
"When we go through something traumatic like this it's important to be witnesses, that we see it, to understand what happened," the Rev. David Lindsey, pastor of Little River United Church of Christ said, "to recognize the hatred that was here and move through that, and through these wounds we can begin to move forward."
Little River United Church of Christ hosted the vigil of healing and reconciliation, which drew people of many faiths and backgrounds to the sanctuary on April 15, days after anti-LGBTQ, anti-Muslim messages and swastikas were spray-painted on its building, church sign and banner announcing Holy Week services. The Jewish Community Center of Northern Virginia (JCCNV), just a mile down the road, was the target of anti-Semitic graffiti late Monday, the first night of Passover.
The leadership of both houses of worship gathered with local law enforcement at the JCCNV Thursday afternoon, April 13, to announce the arrest of a suspect in the crime.
Police took a 20-year-old college student, Dylan Mahone, into custody Wednesday night. He is also suspected of posting anti-Semitic flyers in March at the school he attends, Northern Virginia Community College.
Rev.  Lindsey offered thanks "to the extraordinary community" that embraced the church and the JCC after the crimes were discovered.
"These crimes involved hateful phrases born of white supremacy, but the overwhelming response of our neighbors has spoken volumes about God's love for all," Lindsey said.
"People of all faiths and of no particular faith have reached out to the Jewish Community Center and Little River United Church of Christ to offer their support and assistance. Neighbors have literally rolled up their sleeves to clean windows for faith communities that are not even their own. Jews, Christians, and Muslims have been reminded this week that there are folks in this community who don't want us here, but we have also rejoiced as the sound of hate speech continues to be drowned out ever more fully here in Fairfax County by the joyous cries of our increasingly diverse community, cries that speak of this county and this country as a place where freedom of worship, freedom of speech, and love of neighbor will win the day."
Lindsey's message was underscored by the participants at the Saturday night prayer vigil, who ringed the sanctuary in the darkness holding candles high to light their way. 
---
Related News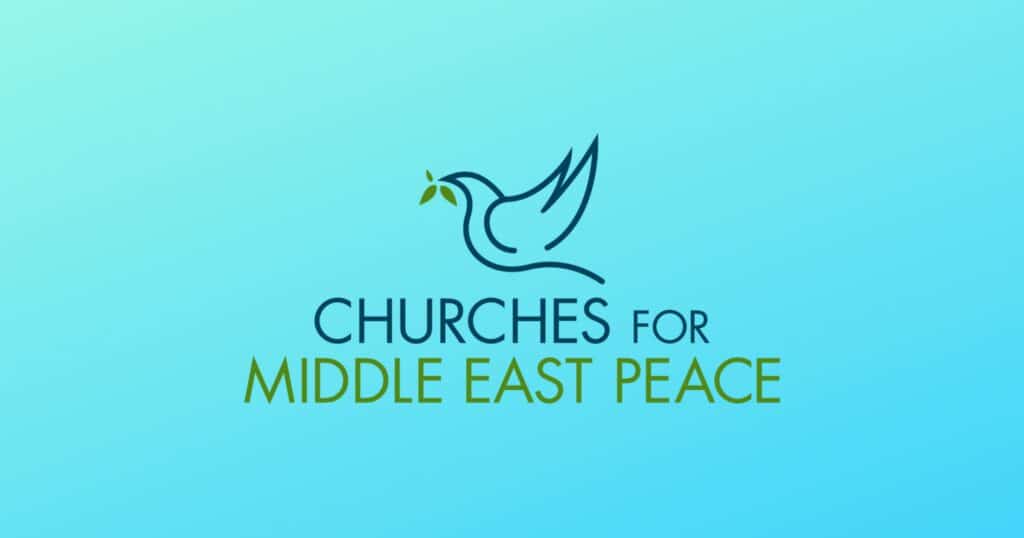 The following statement was issued Dec. 2 by Churches for Middle East Peace (CMEP), of which...
Read More