UCC executive Linda Jaramillo to retire in September
The Rev. M. Linda Jaramillo's passion for justice still burns brightly. But this fall, the national officer of the United Church of Christ and Portland, Ore., native will put that passion to work back home.
Jaramillo, who has served as executive minister of UCC Justice and Witness Ministries for nearly a decade, announced her retirement on Thursday, Jan. 15, with plans to step down on Sept. 30.
"I came to this call as someone who was originally drawn to the UCC more than 30 years ago when our core values were lived, but not as clearly articulated — continuing testament, extravagant welcome, and changing lives," Jaramillo said. "My life has been deeply enriched by my church experiences that began as a laywoman in the pews. I have been powerfully moved by the passion, commitment, challenge, and differences of opinion related to the complex demands of social justice ministries in our beloved church that claims biblically-based, theologically-grounded prophetic witness at its very core. The torches of justice are burning."
Jaramillo is serving her third and final term as an officer of the church and JWM executive. In July 2013, she was re-elected to that four-year term, and has led the ministry since 2005. Her staff, with offices in Cleveland, Washington, D.C., and at the historic Franklinton Center at Bricks in Whitakers, N.C., wishes her well.
"Linda is a gifted leader. In all my years of management, Linda has been a leader and teacher and executive from whom I have learned the most," said the Rev. Bentley de Bardalaben, JWM executive for administration and communications. "While I am happy for her, and this transition in her life, the national setting will lose a bright light whose servant heart, dedication, and commitment to justice cannot be duplicated."
Jaramillo plans to return to Portland after leaving the denomination's national offices, hoping to concentrate on supporting community dialogue between Latinos/Latinas and African Americans that she said shaped her relationships in that area for years.
"As an experienced Latina leader in the church, a woman of color, I want to focus the next phase of my career in support of an enthusiastic and brilliant cohort of diverse leaders, preachers, teachers, and prophets who demonstrate passion and commitment to this church we love," Jaramillo said.
Jaramillo, fluent in both English and Spanish, is the first Latina to serve as an officer of the UCC. She has been active in various settings of the denomination, including the UCC's former Commission for Racial Justice and former Coordinating Center for Women. She worked with the UCC's Central Pacific Conference, was a member of the former Executive Council, and has served as assistant moderator at General Synod.
Jaramillo received a bachelor's degree in business administration from Portland State University in 1990, and an M. Div. degree from the Pacific School of Religion in Berkeley, Calif., in 2005. She has more than 30 years of management experience working with state, county, and federal programs in Oregon, including Head Start, migrant services, child welfare, violence prevention, HIV/AIDS treatment and prevention, and adult community-based education.
The Rev. Bernard Wilson, chair of the United Church of Christ Board, said that Jaramillo's contributions as an executive minister will be missed.
"I want to personally thank Linda for her leadership and devotion to the United Church of Christ and also for her steadfast advocacy for justice and the rights of all people everywhere," said Wilson. "She has been a tireless advocate for those in need."
After Wilson consults with the officers of the church and senior staff, he and the board will discuss the next steps, ways to continue Jaramillo's work as JWM's executive minister. Her term concludes on Sept. 30, 2017.
"It is impossible to express in words how deeply grateful I am for the immeasurable blessing to serve God through our beloved United Church of Christ," Jaramillo said.
---
Related News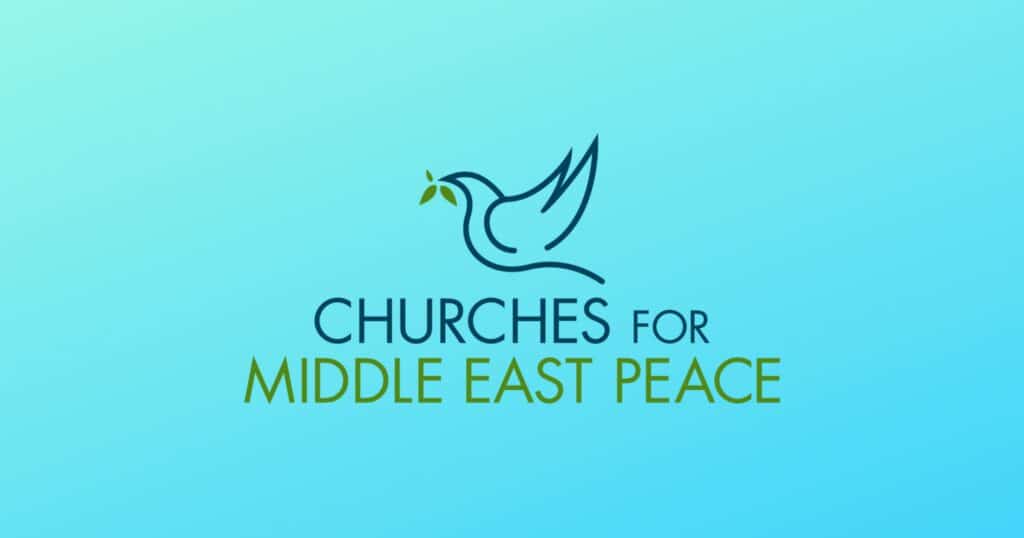 The following statement was issued Dec. 2 by Churches for Middle East Peace (CMEP), of which...
Read More