Light bulbs, tragedy, memorial idea set N.H. church aglow for Christmas
A New Hampshire congregation that helped its community mourn a tragic September death has turned that grief – along with memories of other loved ones – into thousands of lights in the December darkness.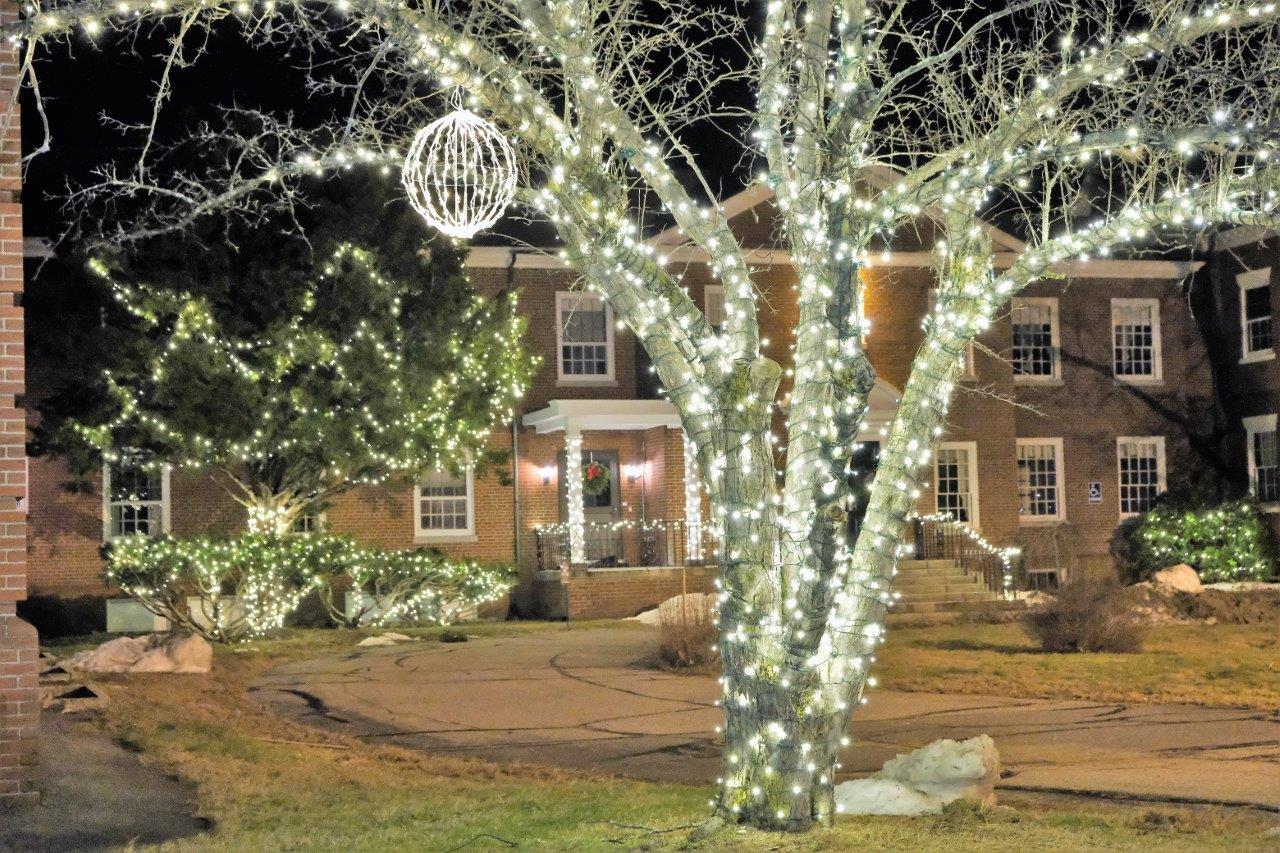 Volunteers hung the last of some 7,500 holiday lights at Manchester's Brookside Congregational Church, United Church of Christ on Dec. 11. Church members and community residents had purchased the lights at $20 per string to set the church aglow as a beacon of memory and hope. Most of the display was already up by Nov. 30, in time for Advent. The names of those remembered are now displayed on large gold frames in the narthex.
Memories of Brookside member Karl Schneider, who died Sept. 28 at age 38 of an unexpected illness, "are woven through the lights in all sorts of ways," said the Rev. Laura Biddle, Brookside's interim minister. But so are memories of many others. "We have young people, grandparents, parents, spouses, children, a friend who died by suicide, a recent overdose – we've got everybody represented in this," she said.
The journey toward the lights started with a summer meeting and later caught church leaders' imagination in a special way as they prepared for All Saints' Day in the wake of the September tragedy.
'Beacon in the community'
The idea of a lighting display – though not a memorial one – was first discussed in July, when a planning committee chose the Advent and Christmas theme, "Light it up, Brookside." "The idea was to honor the darkness in our world and just let this church light it up in a bold way, to be a spiritual beacon in the community for the light of Christ," Biddle said. The light theme would accent Brookside's many Advent-Christmas activities, which include a food-basket ministry, a Christmas fair, a living Nativity and a float in the community holiday parade, among others.
The theme fit, too, because the church is something of a year-round beacon of community activities. Besides its programming for about 200 members, with about 110 in worship on an average Sunday, its buildings and large campus are home to a community garden and thrift store, recovery groups, a learning center and a regional nonprofit counseling service.
Then came the unexpected out-of-state death of Schneider, leaving behind a spouse and three children, ages 6, 4 and 1. Brookside welcomed hundreds of mourners to an Oct. 5 memorial service, including friends of the Schneiders from the community – nearly 100 children among them.
Days later, church leaders were looking ahead to Nov. 3 and Brookside's annual tradition of lighting candles on All Saints' Sunday to remember people who have died. How to honor this especially poignant season of grief? That was when holiday light bulbs went on in their heads.
'A spiritual explosion'
"I think the idea was a spiritual explosion of many minds all connecting at once," Biddle said. "I don't think we can point to any one person – it really just was this on-fire moment for the community. 'Why don't we invite people to sponsor a string of lights in the name of someone they love, and our entire property will be lit up in memory?' All of our eyes flew open and we just went, 'Yes.'"
The church phoned Jeff Paquin, co-owner of Manchester's New England Holiday Light Company. "Initially I thought, 'How can I work with them?' I'm so busy," he said. Then a light bulb went on for him, too. "We started this business last year and we grew in size by four times this year," said Paquin, whose firm also illuminates weddings, anniversaries, backyard parties and more. "I had been wanting to do some kind of give-back-to-the-community," he said. "And then this came along." He hadn't lighted a church before, but Brookside was willing to raise memorial gifts for the equipment and just needed some assistance. "I realized, 'This is how I'm going to give back,'" Paquin said. He agreed to donate his time and expertise.
Brookside rallied some 20 volunteers, many with ladders. "They did all the work," said Paquin, who helped direct them in all aspects of making the display work, including figuring out power and connections for the indoor and outdoor lights.
Lights as part of worship
The strands, 100 bulbs each, went on for the first time on the first Sunday of Advent, Dec. 1. "We brought it into our worship by starting the service in the dark and then lighting it up," Biddle said. "The light begins inside the sanctuary and moves out through the narthex and onto the property."
Paquin, who has clients in several New England states, said he has never seen a project quite like it and sees it as a model for other churches for memorial or even mission-funding purposes. "It was really touching," Paquin said. "I want to work this somehow into my company's regular way of giving back." Now that Brookside owns a core set of commercial-grade lights, it may not need him next year – but he stands ready to help if it does, or if it decides to expand the memorial farther into its 10 acres.
Biddle, who works in grief counseling as well as interim parish ministry, sees a strong spiritual dimension to the bright memorial. "It's sacred," Biddle said. "When you just stand there and see these lights, you know you're on sacred ground."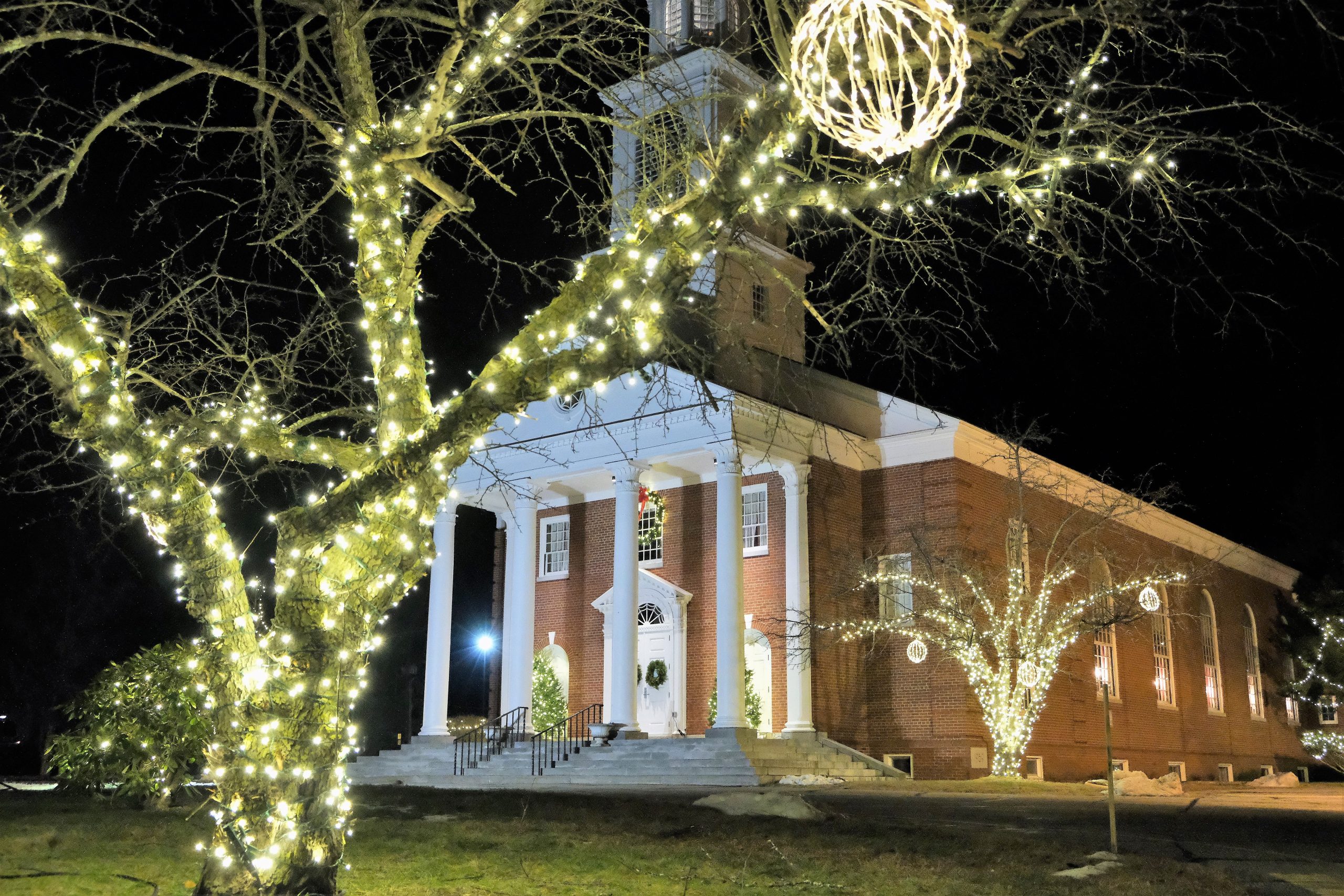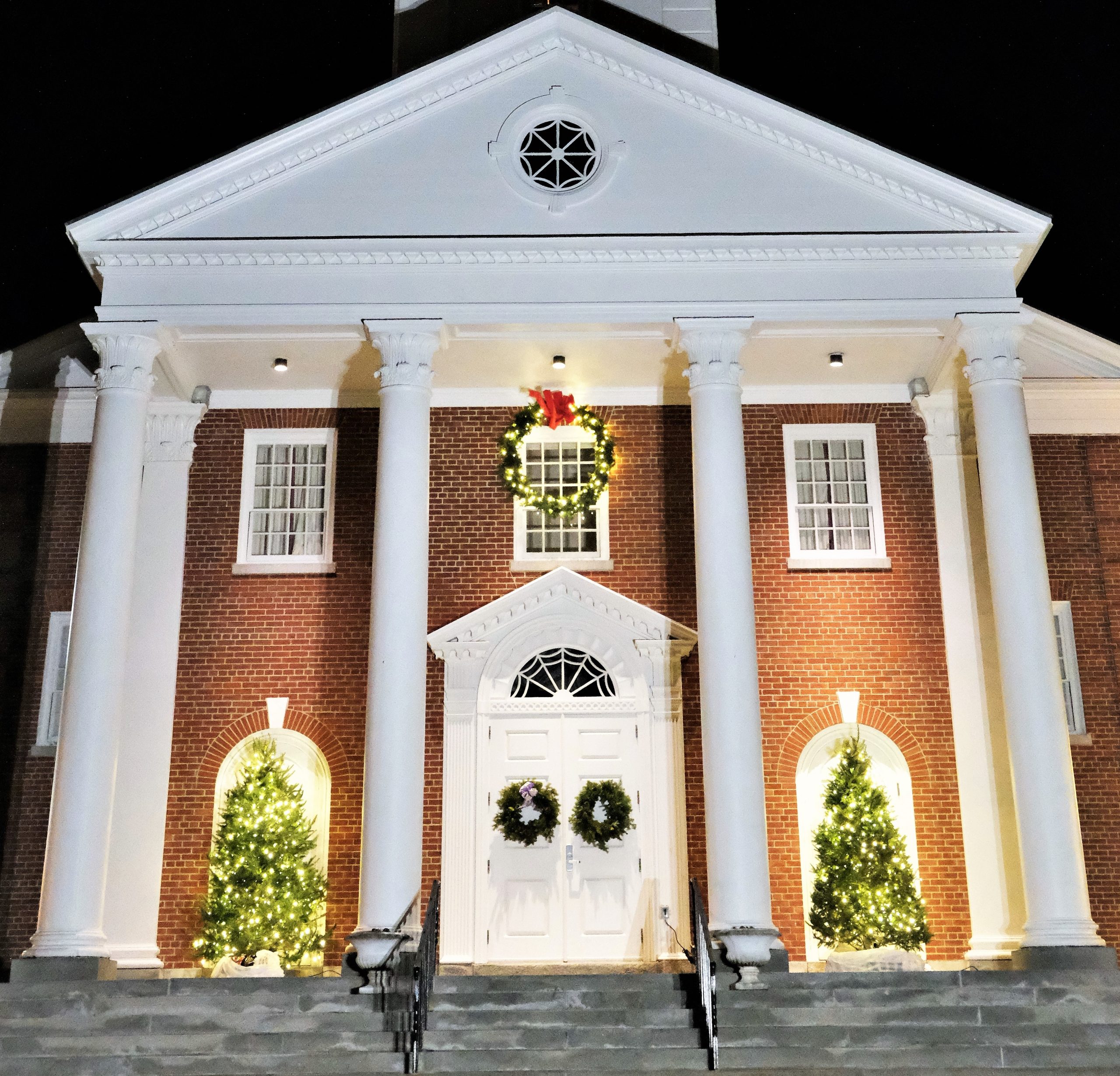 ---
Related News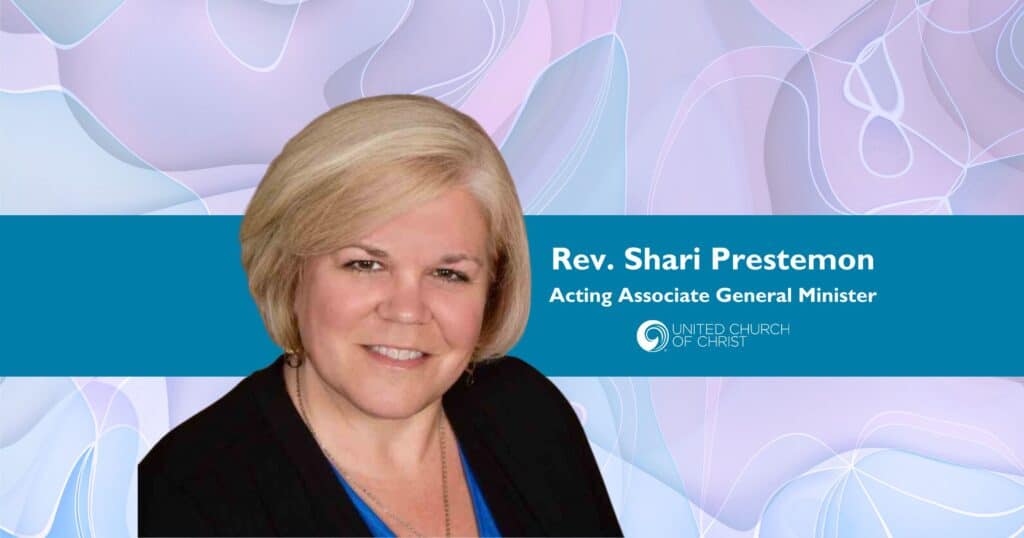 A new United Church of Christ national leader has been called. The UCC Board voted in a...
Read More