Lay candidates needed: Nominations for next Synod assistant moderator reopened
Attention, laypersons of the United Church of Christ: your leadership is needed.
The General Synod nominating committee is seeking lay candidates for the position of assistant moderator. This position would be voted on during this year's General Synod 34, and then serve for two years and at the next General Synod 35 in 2025. A candidate can be nominated by a Conference or group, or self-nominated.
Applications are due March 17.
Must be lay leader
In March of 2022, the committee called for candidates to serve on the UCC Board as well as General Synod moderator and assistant moderator. All positions have been filled except for assistant moderator, according to the chair of the nominating committee, the Rev. June Boutwell.
"The assistant moderator is a critical role. It's a visible leader at the General Synod and is a position with a lot of responsibility," Boutwell said. "I know there are fabulous lay people out there that would be able to do this role."
Per the UCC Bylaws, one of either the moderator or assistant moderator must be a layperson, while the other must be clergy. Because the moderator position has been filled by a clergy member, the committee has reopened nominations, Boutwell explained.
If elected, the assistant moderator serves a two-year term. In the role, the assistant moderator helps the moderator:
Chair the General Synod Program and Planning Committee;
Contribute to the planning of General Synod in consultation with national staff and leadership;
Support the moderator in presiding over General Synod.
Boutwell also noted that both the moderator and assistant moderator are appointed members of the United Church of Christ Board, with voice and vote. Thus, they attend board meetings, as well as General Synod planning meetings.
Fewer lay applicants
However, very few applicants have been laypersons in recent years, according to Boutwell.
"One of the things that we've noticed over the last few cycles is that our lay candidates are growing fewer and fewer in number," she said. "And that's a concern for me."
She added that many Conference Ministers "do a really diligent job" in encouraging laypersons to get involved. Her hope is that more lay members of UCC congregations will feel empowered to take on such leadership roles.
More information about the position and the application form can be found here. In addition to the completed application, nominees must have one church or Conference reference and one personal reference.
Questions can be directed to Boutwell at revjuneb@gmail.com.
---
Content on ucc.org is copyrighted by the National Setting of the United Church of Christ and may be only shared according to the guidelines outlined here.
---
Related News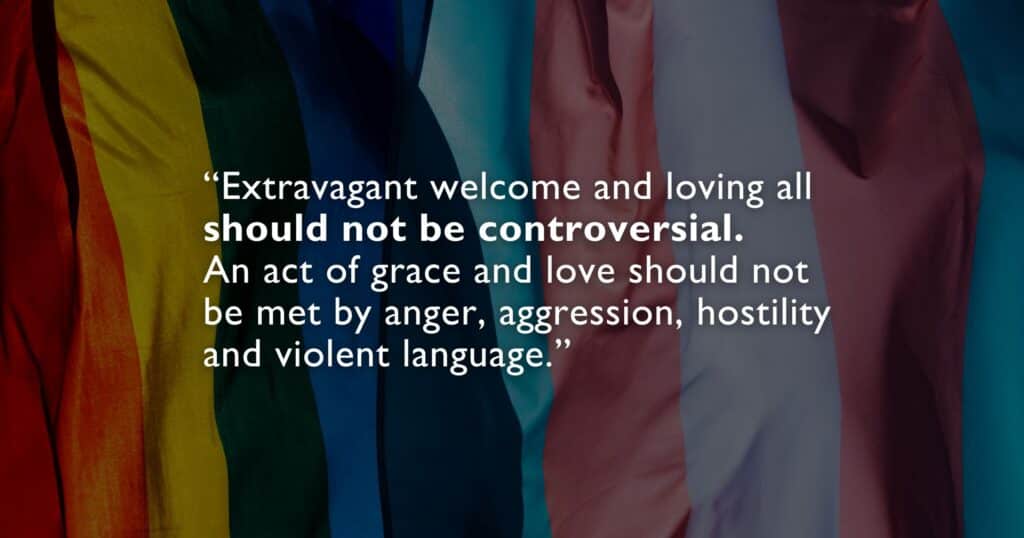 The United Church of Christ National Officers and the Conference Minister of the South Central...
Read More